Why Virtual Number System is Important for Any Business?
Virtual phone numbers keep you connected and current in today's marketplaces without requiring a significant financial investment. All of these options are accessible when you use a virtual number for your business.
Most entrepreneurs do not begin with a lot of spare money to spend on flashy corporate headquarters. Most small business owners must invest every dollar generated in the early years of their company's growth. Many small firms fail as a result of squandering money on ineffective resources. Entrepreneurs in the know understand that having a virtual phone number is a wonderful investment that will pay off handsomely when it comes to growing their company. Virtual phone numbers keep you connected and current in today's marketplaces without requiring a significant financial investment. All of these options are accessible when you use a virtual number for your business. Unlike any other traditional calling system, which does not provide all of these features, a virtual number will improve the whole character of your organization with everything it has to offer.
1. Work from any location:
There is no need to sit by the phone in your workplace after hours with all of the advantages that a virtual phone systems gives. You may take crucial phone calls while traveling or working from home using call redirection services. And there is no waiting for the caller to contact you. They just call the same number as your workplace and you are immediately connected to your mobile phone or device of choice. It's virtually difficult to miss phone calls, but if you do, you may transfer voicemails as MP3s or text messages to your email or fax machine. So you may stay connected no matter where you are.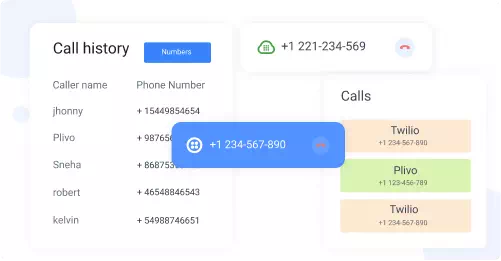 2. Internationally Distributed Calls:
You may also use an international call forwarding service to route incoming calls overseas. You may use this service to transfer international calls made to your virtual phone number to another phone number or line in another country. Customers in Mexico, for example, may dial your Mexico local phone number. Calls to this number can be routed to your London-based office. Your Mexican clients will not be charged for an international call; instead, they will be charged at standard local calling rates. And you get to communicate with them without having to create a real office in Mexico. In this approach, international call forwarding within a cloud phone system enables organizations to expand worldwide while being cost-effective.
3. Calls should be routed wisely:
You can route calls to the appropriate departments within your organization, similar to how you may route calls to your cell phone. Callers dealing with an IVR menu can use their keypad to choose an item. This will send them to the most qualified individual to assist them. If, on the other hand, you are waiting for a really important call and need to go into an emergency meeting but cannot afford to miss the call, you may always redirect them to someone who is available to take the call within that time period. The best thing is that you won't miss any essential calls while you're away; you can even record an away message. Whether you've gone out to lunch or returned home for the day and need to spend time with your family, you may tell your clients why you won't be able to answer the phone and divert them to another method of communication, or specifics on when they will be called back.
4. Provide Customer Service Around the Clock:
Having excellent customer service abilities is the finest approach to watch your company develop to new heights. After all, satisfied customers are the lifeblood of every company. Being available to your consumers at all times is the greatest approach to thrive in customer service. Your clients will never hear a busy tone while contacting your company thanks to features like simultaneous ringing and sequential forwarding.
5. Scale and Expand:
With the variety of plans available from virtual phone system providers, you should have no trouble finding one that fits your present needs. However, your company will eventually develop, and you will want more from your service provider. PBXPlus, for example, will expand with your company and provide various different plans that will work with you at any stage of development, as well as any extra services you may want for optimum efficiency in handling your communication demands.
6. Utilize Cloud Communication Tools:
When you purchase a virtual phone system, you may have access to a variety of advanced communication options, depending on your cloud phone service provider. Here are a few of the most prominent features used by businesses: A) Recording of Hosted Calls B) Advanced call routing C) Cloud IVR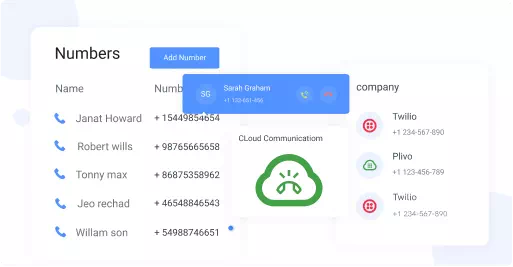 Small enterprises and start-ups may be hectic. You don't want your consumers to realize that your business processes aren't always faultless (yet). PBXPlus is ideal for entrepreneurs who operate from non-traditional office settings since it offers you a professional appearance whether you're working from a desk or the kitchen table. Toll-free numbers, vanity numbers, and local numbers are all available with PBXPlus. You may also specify a customized primary greeting. You may record your company's welcome yourself, or you can utilize our voice studio to produce a professional-sounding introduction for your callers. You can provide callers the opportunity to search a company-wide name directory after the welcome. While consumers are on hold, you may even play music or personalized advertisements.
It makes no difference if your clients are new or old; when you operate a business, you must keep in mind that they will come to you with all of their worries, questions, and subscriptions. Having said that, a business number appears to be the ideal choice in this situation and serves the goal admirably. Virtual numbers for businesses originally gained favor in the SME community, where they were used to simplify communication with an IVR system. Since then, people have learned about the significance of such a virtual number, and in this blog, you will learn about seven of its advantages.
After learning about all of the advantages a virtual phone numbers can give your company, it will be the finest investment you can make right now. To summarize some of the benefits, virtual numbers that are professional appearing, visually attractive, and particularly productive are here to stay.