A Private Branch Exchange, simply known as PBX, refers to a phone network that is usually private and utilized within an organization. It is owned and operated by the organization rather than the telephone company, though the latter may be considered a supplier or service provider. PBX permits the staff of the organization to communicate with each other.
VoIP (Voice Over Internet Protocol) or analog or digital phone lines are used by PBX systems. The physical phone line coming into your organization can be split into numerous lines using a PBX phone system, allowing you to support more telephones. Even better, user-to-user calls are free.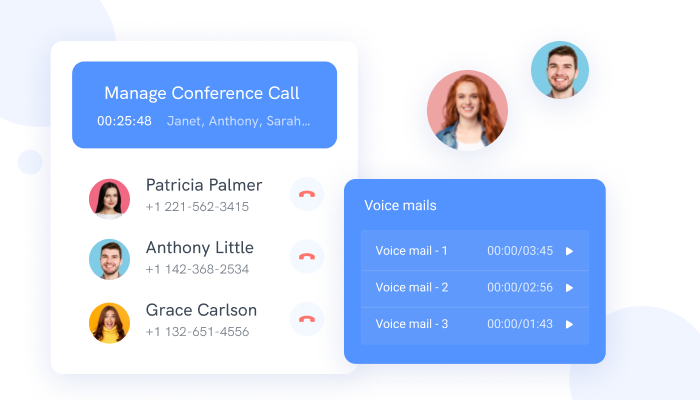 What Is a Virtual PBX?
A virtual PBX employs internet connectivity and VoIP to accomplish the same duties as a traditional PBX, which requires telephone lines and onsite devices to communicate to a private phone company. Traditional and virtual PBXs both offer conference, call forwarding, voicemail, customer introductions, and other functions that have become standard for corporate phone systems. Virtual PBXs, on the other hand, have certain extra capabilities and benefits.
Benefits of Virtual PBX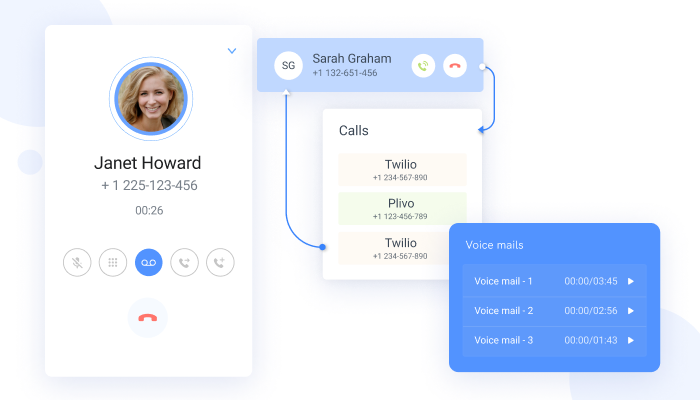 Setup is simpler
Because it is cloud-based, a virtual PBX may be up and operating faster than a system that requires hardware installation.
Less expensive
In the long run, a virtual PBX will be less expensive than a traditional, locally housed PBX.
Fewer pieces of gear required
There is no need for specialized equipment or architecture because a virtual PBX works with an equivalent network connection as Web access and specifics.
Scalability
A virtual PBX is especially well-suited to enterprises anticipating expansion or requiring connectivity in several locations due to its quick, hardware-free setup.
Providing adaptability
Because a virtual PBX routes call using IP addresses, call forwarding is easier to administer. To receive a redirected call, all you need is phone headphones and a connection to the internet.
Integration is made easier
A virtual PBX is designed to link with external apps such as client service and voice-based tools since they are based on IP addresses.
Phone adaptability
End-users can use an IP phone, a landline phone, or a softphone with an IP-based system.
Less IT administration
Your virtual PBX supplier normally handles quality control, troubleshooting, and software upgrades.
The system is constantly current
Hardware systems might become outdated if they are not upgraded regularly. Therefore, a reputable virtual PBX supplier will constantly strive to combine cutting-edge technology and give an always up-to-date solution.
Web-based administration interface
Service providers often include an internet-based profile and network administration dashboard that includes advanced analytics and prepares reports.
How to Setup a Virtual PBX?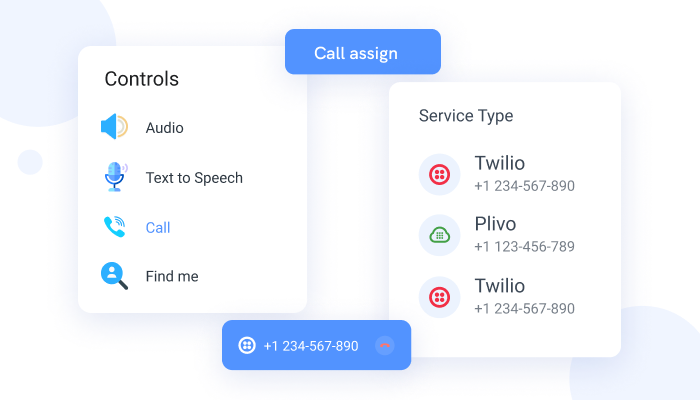 Virtual PBX Application such as PBXPlus is the required tool to improve communication and accelerate growth.
PBXPlus grants access to several capabilities, like call forwarding, IVR menus, contacts from approximately 40 countries, graphic call routines, telephone providers, inbound and outbound dialing, connections with CRM, and more.
PBXPlus
PBXPlus by 500apps offers an unbelievable price for a complete phone system. With this tool, you can create multi-level menus, opening times, melodies, ring by contact, outbound dialer, boardrooms, redirection, voicemail excerpts, tap to call, etc. It has an interactive visual builder. This allows users to create easy call routines using the graphic drag-and-drop builder for a no-code approach to streamline your company's communications and outreach.
You can integrate with CRMs and phone service providers. This allows you to select or bring your provider, connect to common CRMs and databases, and leverage REST API for complex call flows. With PBXPlus, you can achieve unparalleled growth by taking complete control of your company's communications with comprehensive IVR menus, dialing options, and more.
These IVR menus allow you to create a long list of options and begin communication with customers with a personalized greeting while providing a category of menus from which to choose the desired query. In addition, you can make use of IVR call flows to perform any action based on the caller's input.
Incoming calls may be routed directly with our software by defining which users should receive calls, and you can also send calls to several phones. In addition, text can be easily converted into speech output to help in better client management. To attract your target consumers, experiment with multiple voices and languages.