What is Outbound Dialing?
Outbound dialing is a marketing strategy used by many companies to bring more leads and sales. It's about call-to-action, and this article will show you how it works.
Besides generating new leads, every business needs to contact its customers and prospects even if they are not on their contact list. The process of making calls to businesses or individuals, not on your contact list is what is termed as outbound dialing. While outbound dialing can be performed manually, various tools can help you automate the process. This article will take you through the importance of outbound dialing and why you need to consider finding the right tool for your business.
Learn More About Outbound Dialing
An outbound call center in your organization will make outgoing calls to prospects, customers, or other companies. Such call centers may decide to make outgoing calls to the mentioned third parties exclusively, or they could combine inbound and outbound calling. Your company isn't restricted in any way to only make outbound dialing calls.
In most cases, you may find that outbound dialing calls are made for varying reasons such as:
Customer service calls
Telemarketing sales cold calls
Updating contact list
Market research
Customer notifications
Surveys outreach
After-sales follow-ups
While outbound dialing calls may help you perform these tasks and more, the only way such calls will fulfill their specific purpose is when they run effectively and efficiently. In addition, the advantage gained in using metrics from outbound calls can help your business enhance its customer experience. Overall, this will impact your business reputation and your ability to retain your customers.
Should You Include Outbound Calling in Your Call Center?
Of course, you may be curious to know whether you should include outbound dialing into your system. Well, before you decide to integrate this feature into your system, you need to think about the purpose of outbound calling. Other crucial factors that might affect your decision to use an outbound calling tool include your budget and call center location.
The best tool should be easily integrated with the CRM solutions you might be using. Such integration makes it easy for your agents to effectively personalize their responses for better engagement with your prospects or other businesses. In addition, customers feel valued when businesses take the time to curate messages in a way that resonates with them.
Another aspect of outbound dialing that will help you deal with the issue of location is choosing cloud-based software. A virtual call center will help you cut costs because you don't have to pay rent, and your employees also get to work from home.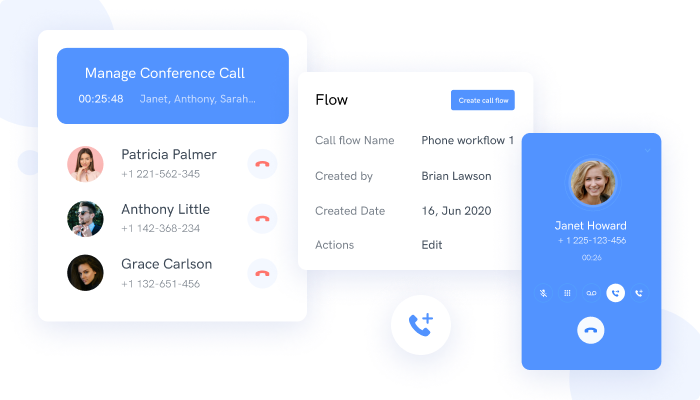 Best Practices When Using Outbound Dialing
Essentially, the best practices when using outbound dialing in your company centers around improving customer experience and compliance. Legally, your business should be aware of the legal requirements it should meet to use this software. In addition, you should be aware that federal regulations give your end-users freedom to opt out of marketing calls.
Your agents should always strive to create a good first impression right from the get-go. Your scripts should be written in a way your agents won't seem natural. Train your team to pay attention to your customers and to focus on being empathetic with them.
It should be noted that your clients fancy a personal touch. Nevertheless, this shouldn't distract your agents from deviating from the purpose of the call. Besides providing your customers with the information they need, ensure you respect their time.
What's more, before your agents make the call, they should be fully aware of what your customers need. The numbers your agents' dial should direct your company to people who will benefit from the products/services you offer. It's not just about dialing numbers randomly.
Best Outbound Dialing Software
Apart from following the practices mentioned above when outbound dialing, you should also invest time and money finding the best online tool. PBXPlus has a good reputation in the market because it simply delivers. With this software, you can dial several numbers from the database with just a few clicks. This allows you to connect with thousands of prospects or customers who might be interested in your products/services. PBXPlus also guarantees that you don't have to waste time manually dialing numbers to get your message out there. Instead, it automates the outbound dialing process so you can focus more on winning over potential clients to rely on your business.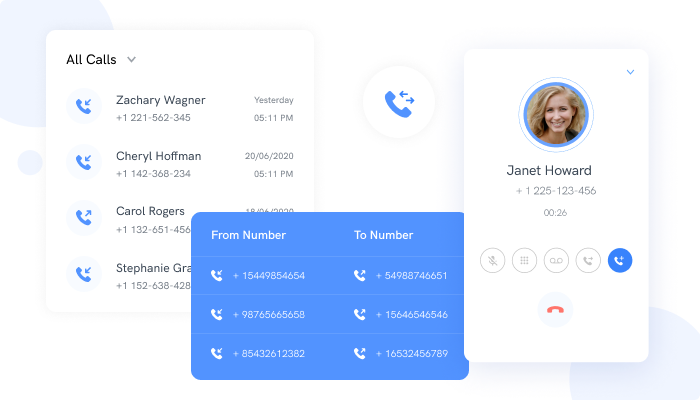 Other PBXPlus features include
IVR system
Call forwarding
Virtual phone numbers
Text to speech
Dial by name
Call analytics
Business voicemails
Conclusion
After considering the aforementioned aspects of outbound dialing, it is impossible to deny that dialers are at the heart of an outbound call centre. Outbound dialers are available in a variety of configurations to meet the needs of various industries. As a result, before investing in call centre technologies, businesses must understand how to select the best dialer.