How PBXPlus Features Help Your Business?
VoIP and enterprise cloud telephony systems can be used to host PBXs, making it easier for business leaders to access advanced functionality and reduce the operating costs of older PBXs. As cloud-based technology shifts costs, your business can upgrade to cloud PBXs to save money.
Hosted PBX systems are popular with companies of all sizes, from small startups to call center teams with high call volume. Companies with VoIP providers can offer the same service and more features as a traditional PBX for a fraction of the cost, hosting the solution in their own data center and delivering it over the Internet. Hosted PBX allows companies to take advantage of features in the cloud that are not available by purchasing expensive hardware and software.
Features of PBXPlus
In addition to switching private branches, a PBX enables automatic call forwarding, interactive voice response (IVR), menus, calls scheduled, and other key features to take business communication to the next level. IP PBXs enable your company to use advanced call capabilities such as callout routing, voicemail, and automated intermediaries. For small businesses, IP PBXs are a great option for businesses looking for a large telephone system with all features at a fraction of the cost.
VoIP and enterprise cloud telephony systems can be used to host PBXs, making it easier for business leaders to access advanced functionality and reduce the operating costs of older PBXs. As cloud-based technology shifts costs, your business can upgrade to cloud PBX to save money.
This makes cloud PBXs a great choice for businesses of any size with remote employees using cloud-based PBXs. But before you can make an informed decision, you must know the key differences between the available systems and the specific features they offer. Before you switch to the first hosted phone provider you see, it is important to make sure it has all the features that your business needs.
Insights on a Business Telephone System
A PBX is a business telephone system that switches calls between local lines and allows for a certain number of external lines. Unlike IP, the PBX is an Internet protocol and uses digital telephone signals instead of analog fixed lines to send calls. Private telephone networks (PBX), often used in business phone system, are owned and operated by corporate telephone companies, although telephone companies can also be considered suppliers or service providers.
Users in a hosted PBX connect to the system by connecting their phone to the Internet and making calls via a traditional public telephone network (PSTN) managed by the telephone company. In a cloud PBX, users access their system via an Internet connection to make VoIP calls. A PBX is more traditional because it uses traditional telephone lines, while a VoIP system uses the Internet to send and receive telephone calls.
Early pbx systems enabled companies to use a large number of phones at a lower cost than to hire their own operators or buy or rent telephone lines and exchanges. Hosted PBX system directs calls to mobile phones so employees can make calls and receive them at the same number they use when sitting at their desks. Just as an employee can log in to an app to forward his or her phone number to a new device, a hosted PBX facilitates access to functions like call forwarding, conference bridge, caller ID, voicemail, and SMS at the touch of a button.
How to Find the Right PBX for Your Business?
Finding the right PBX for your business is one of the most important decisions an entrepreneur can make, and the battle between PBX and PBX will never end. Weighing the advantages and disadvantages of VoIP and PBX can help you to make an informed decision so that you can meet your team ""communication needs.
All different telephone systems have their advantages and disadvantages, but if you want flexibility, affordability, reliability, and a modern functional telephone system that can evolve with your business, VoIP is the right choice for you. If you choose the right language service provider for you, a VoIP or PBX solution can make a huge difference to your business objectives.
Key Selling Point: Extended Functionality of a PBX System
A key selling point of traditional telephone exchanges is the integration of automatic call routing systems (IVR) which enable callers to locate the right department or extension without having to dial multiple times or search for a telephone number in a phonebook. While PBXs extend the functionality of traditional analog telephone systems for basic calls, the main advantages are the increased calling efficiency and simplified UI. In addition to the hardware elements required to provide advanced features and host a business VoIP solution, the PBX may be the right investment for the organizations as it supports worldwide.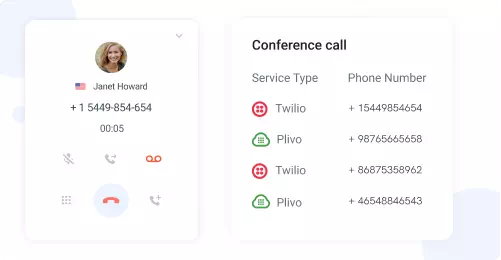 When a company plans to operate a PABX system, it is essential to have a secure and affordable service that does not damage existing business processes and processes too much. Complex infrastructure can be purchased for most conventional PBX and managed by a third party. Traditional PBXs are typically hosted by the company, limiting companies ability to make calls over office phones.
All the features of a PBX phone system help businesses in one or the other ways and there's no business in today's world, that's not without a PBX system. Either to reach worldwide agents or to handle all the calls, PBX is the right investment for businesses to continue their support wherever they could.