IP PBX is also referred to as Cloud PBX, VoIP PBX, or VoIP server. Essentially, all these terms refer to the same software. This is software that helps centralize calls, and this helps a business avoid all the individual phone lines that it should store. So, if you have been thinking of installing an effective phone system in your company, IP PBX is the right solution. This guide will help you understand more about IP PBX, how it works, its benefits, limitations, and which platform is the right one for your company.
Our Guide To IP Systems & Business VoIP
There is no doubt that communication is of great importance in your business. Whether small or large, you need to communicate with your employees and customers. Having a centralized communication system guarantees that you can manage incoming and outgoing calls. Well, you might be thinking of conventional telephone calls. While IP PBX also uses desk phones to communicate, the striking difference with these types of phones is that they use the internet to make and receive calls.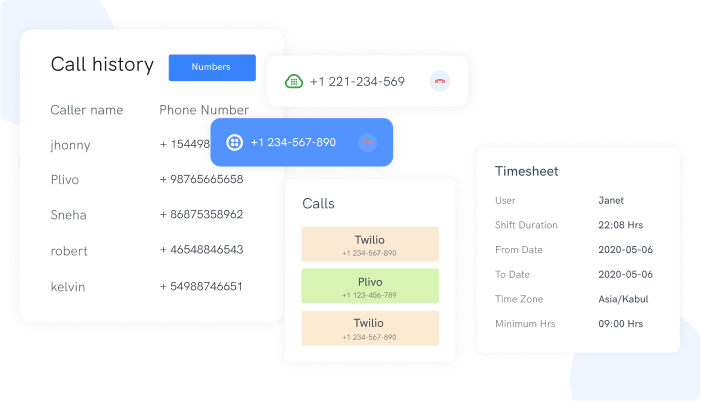 Let's define IP PBX a little further for you to understand what we mean.
What is IP PBX?
IP PBX can be broken down into two components
IP – Internet protocol (IP) refers to the method used to transmit data from one server to the other. When using IP technology, incoming and outgoing calls are established via the internet.
PBX – Private Branch Exchange (PBX) refers to an internal telephone network. It's on-premise, and it can also be hosted using your cloud securely.
So, putting it all together, IP PBX refers to a phone system that helps your business handle calls over the internet. Part of the main reason you should have IP pbx installed in your business is that it acts as a gateway for outgoing and incoming business calls. When using this phone system, users can share multiple switches and phone lines between VoIP (voice over internet protocol).
How Does IP PBX Work?
As previously noted, an IP pbx system helps a business handle both outgoing and incoming calls over the internet. The system here converts analog voice calls into digital calls. After that, calls are directed to the VoIP service provider. This is a crucial step because the service provider manages the start and termination of all calls.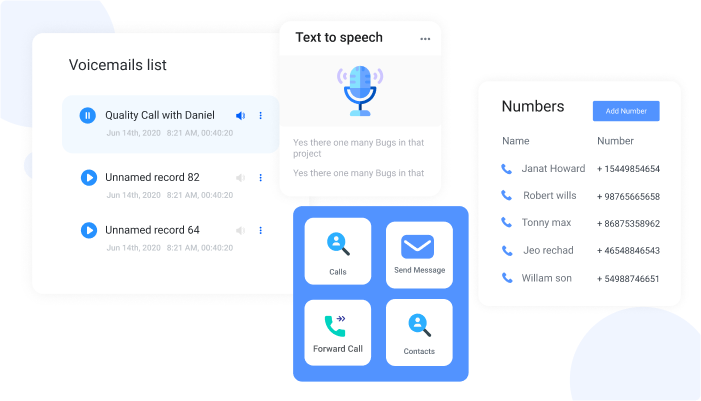 At the very core, IP PBX mainly uses the universal protocol termed as SIP (session initiation protocol). Most VoIP systems often use this protocol. The use of PBX software calls for SIP trunking, a solution that helps connect existing communication systems to the business telephone network. In other words, SIP trunks connect desk phones in the business premises or other important hardware to the communication network. With this connection, a business can set call groups, check voicemails, and perform routing tasks through their IP PBX.
It's vital that you know the limitations of IP PBX, but before getting into this, here's a look at some of the benefits of this software.
Benefits of IP PBX Software
IP PBX is a wise investment in your business, and with the help of this system, you can transform your business immensely. The following are convincing reasons for running this phone system in your business.
Manageable and Easy-to-use System
Irrespective of whether you go for a cloud-based IP PBX or on-premise IP PBX, this software is easy to manage thanks to its all-inclusive web-based dashboard. What this means is that skilled and unskilled folks can easily manage the system based on their needs. This saves your IT teams the time and energy they would have used to perform these activities manually.
Quick and Easy Installation
IP PBX runs like any other software. Therefore, you can install and set up the software faster compared to a situation where excessive hardware was used. A technician with basic knowledge of IT and networking can help you install and configure the software. IP PBX helps your company save time and money at the end of the day. You should know that installing a new system is never that easy. Hence, IP PBX is a highly recommended system.
Lower Communication Costs
Generally, IP PBX operates over the internet, which means your business can save on the communication costs it would have alternatively incurred in traditional networks. You can make international or any other long-distance calls without worrying too much about how much you will be spending. Costs can be significantly reduced since calls are done over the internet.
Reduce Wiring in the Office
The IP PBX phone system doesn't require a lot of wiring in your business premises. This is because phones used are connected directly to a computer network port. In addition, if your business uses business phone system rather than traditional phones, this will be an added advantage since the software can be installed within your business systems.
Limitations Of IP PBX Systems
We talked about the limitations of IP PBX. Knowing these limitations beforehand ensures you make the right decision about the right system for your communication needs. Some of these limitations include:
Technical Skill Set
If you are opting for the on-premise version of IP PBX, then this might not be easy for the unskilled. However, system administrators in charge should be skilled enough to install and configure Linux operating systems. Experience with other important software is also imperative.
Doesn't Support Remote Working
While telephone calls are made over the internet, IP connectivity doesn't support the idea of working remotely. So, the phone systems will not offer you the advantage of working from home.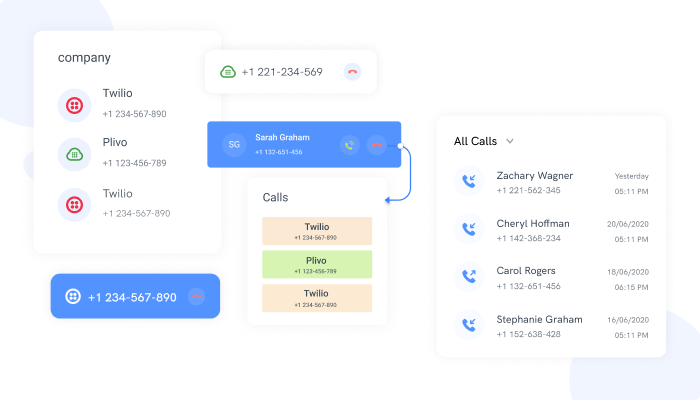 Limited Scalability
The scalability aspect of IP PBX depends on whether you have people to answer phone calls on your business premises. If your team expands beyond what your phone system can handle, this might pose a major challenge for you.
Which IP PBX Software To Use?
Now that you know the benefits and limitations of IP PBX, you might be wondering whether there is a recommended software you can use. There are many vendors over the internet, but choosing the right one is always a problem. This is because online vendors promise to deliver, but the software they market underperforms in most cases. To free you from the dilemma of trying different IP PBX software, PBXPlus is the right tool for you.
PBXPlus by 500apps
PBXPlus software is a great choice for your company since it can be virtually managed. You also have easy access to a long list of exciting features like call forwarding, IVR menus, numbers from over 40 countries, inbound and outbound dialing, visual call flows, and integrations with CRM. All these unique features come at an unbelievable price tag. With as little as $14.99, you can start using this phone system to ensure you reap the benefits discussed on this page.
Conclusion
We get it; finding the right software for your business needs is never that easy since many options are to choose from. However, if you are searching for an ideal IP PBX software for your business, look no further; PBXPlus is the best tool that will surpass your expectations.