When it comes to general business management, how well you use the digital tools available to your business will determine whether you experience standout success in your chosen industry. It's not something you can easily accomplish without a good deal of research and hard work, but it's more than possible — even for those who are still getting their start.
Looking into the different ways you can make things easier for you and your business will open the door to a myriad of other apps. It can be somewhat overwhelming, but there are a few standouts that can potentially transform your business for the better.
Improve Operations Of Your Business Using An IVR System
One of the ways you can help your business — especially in the call center industry — is to make good use of an IVR system. While it's just one of the many types of digital tools you can use to make your mark on the industry, there's no denying that the IVR system can help businesses of all sizes streamline essential tasks.
What is An IVR? (Interactive Voice Response)
IVR stands for interactive voice response and is a means of routing incoming calls for businesses. Such is the reason why it's so valuable for the call center industry, as calls are at the center of how the business thrives. The exciting thing about the interactive voice response is that it works both with voice prompts and keypad presses, making it more accessible for those who might have trouble either inputting keys or speaking out loud.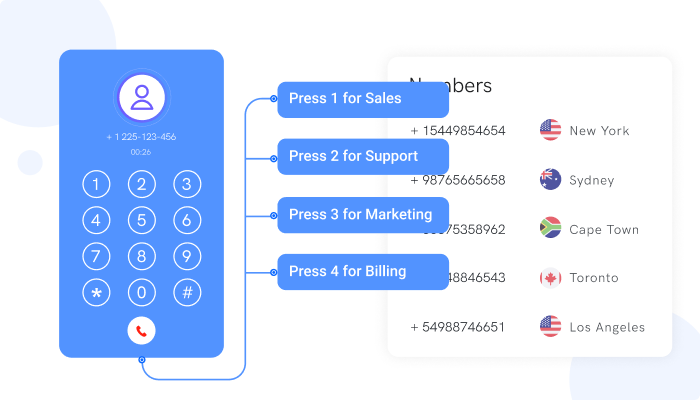 The result is a business phone system that can help businesses route calls without going through things the long way. It's undoubtedly one of the better ways to boost your popularity as a company and can help businesses in every industry find success. So long as the are incoming calls, you can benefit from IVR.
Purpose of IVR
As stated above, the purpose of ivr is to route incoming calls to the correct individual or agent. The primary goal is to ensure that callers aren't aggravated by long wait times or transferred to multiple departments just to get what they want. In addition, it's a great way to streamline what used to be a complicated and drawn-out process of trial and error.
How Does An IVR System Work?
The IVR system is a straightforward process for most, and it's easy to pick up and understand what the interactive voice response is all about. A few key functions include:
Basic IVR System
The Basic IVR System involves the voice prompts, offering the caller different options to get them where they need to be. It involves pressing different keys and being placed on other menus to get to the root of the issues eventually. If you've ever experienced a troubleshooting process, the Basic IVR System is a lot like troubleshooting to get you to the department you need.
Advanced IVR System
The Advanced IVR System is quite similar to its basic counterpart; only all of the features have been doubled with the help of cloud-computing web-based systems. It integrates all of the latest strides in IVR tech to help businesses make the most out of their opportunities while simultaneously edging out the competition.
Smart IVR
The Smart IVR involves a more nuanced approach to interactive voice response where you take the time to work with the IVR prompts to help you get to the bottom of the issue without speaking to a live agent. While it might seem counterintuitive to what IVR usually offers, the benefit to Smart IVR is you won't have to bother going through a department to get what you want.
IVR Call Flow
There was a time when the IVR call flow was fixed based on the number of departments available to the caller. These days, the IVR call flow has grown to include different features to help people reach the correct departments as soon as possible. It can consist of voice features and potential troubleshooting solutions that the IVR system can handle on its own.
How Much Does An IVR Cost?
Similar to the IVR call flow, the pricing for IVR has grown to be wildly different depending on the company you choose to help your business. Some services out there offer a one-time fee for the use of their IVR system, but it's undoubtedly more expensive than the monthly payments for others. The surprising thing is how affordable the IVR system gets due to its evolution over the years. There was a time when IVR was quite expensive, and companies had to maintain it on their own to ensure that things went smoothly. These days, there are services out there for even the smallest company, and some plans can go as low as the single digits (!) monthly.
That said, it's never a bad idea to research as much as you can to ensure that you get what you want out of the IVR system. There's no point in going for something affordable if you didn't get the features you wanted at the end of the day. It's much better to push for a more expensive option that has everything you need.
Benefits Of IVR
The benefits become clear for any business that has experienced what an interactive voice response can do. That said, it's understandable for some individuals to still be on the fence when it comes to how well they can get the job done with the help of IVR. Here are just some benefits that just might convince you to give it a try: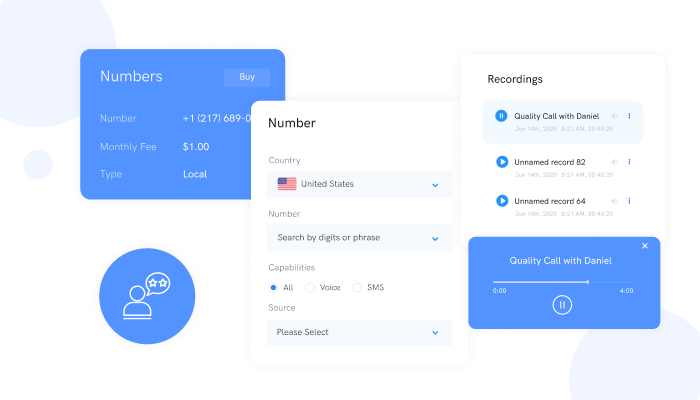 Increased Credibility
When it comes to general business management, credibility is everything. Most people aren't keen to trust businesses with their money and support unless they see something that can convince them otherwise. In the case of IVR, the fact that it makes the call support process simpler and easier to handle is often enough to increase credibility. You can make things even better by going for more advanced IVR software as it goes, growing trust and rapport with your target audience.
Automated Customer Service
Customer service is something that most company owners find to be tricky. It can often feel like customer service is seen as a double-edged sword no matter what you do. However, automated customer service through IVR can help ease the burden off your staff while simultaneously improving overall quality. Smart IVR systems, in particular, are capable of easily fixing the problem without the need for a customer service agent to get on the phone.
There's no denying that IVR has plenty of benefits for just about any business out there. All it takes is a little bit of ingenuity for a company to make the most out of IVR, and there are many services available to help you get the job done.
Things To Avoid
Similar to every other digital tool or business software that you can use, there are some things to avoid when handling an IVR system. After all, no system is perfect, and it could potentially cause a few hang-ups if you aren't careful. Fortunately, all it takes is a bit of research to figure out how best to avoid specific issues. Some things to avoid include:
Long Hold Times
The IVR system can ensure a quicker way for callers to get to a solution as soon as possible. The trouble comes when the IVR system leads them to the wrong department or if the right department is swamped with calls. This can lead to long hold times, which results in the caller feeling frustrated the moment an agent gets on the call. It's not something that's always avoidable, but you can help push for shorter hold times by making the IVR system more efficient based on your company processes.
Confusion Regarding Specific Queries
There are also situations where the IVR system might get confused based on the caller's keypad presses or voice prompts. While the quality of the call can depend on a number of factors, you can tip the odds in your favor by adding more features to the IVR system that allows them to deal with specific queries.
Best IVR System
When all is said and done, what would be the best IVR system that you can use for your business? Much like everything else, the answer isn't always black and white. There are various services that make it easier for different businesses in specific industries. However, suppose you're looking for a one-size-fits-all solution that can get the job done no matter the situation. In that case, PBXPlus offers a surprisingly complete IVR package for just about any business. As if the regular IVR system isn't enough, it can integrate with CRM and telephone providers, giving you everything you need to experience success.
The best part is that it's pretty easy to set up for your business. Despite the number of features that it boasts, it's a surprisingly intuitive system that makes it easier for your staff to learn how to get the job done. Whether it happens to be an IVR system for a call center or any other industry, there are plenty of solutions offered by the service, giving you plenty of options to choose from.
The good news is that it's not the only one that can offer a great IVR solution for your business. So you can look around and research companies depending on what you want out of your interactive voice response software.
Conclusion
Hopefully, all of the details above can help convince those on the fence to give IVR a chance for their business. It's an integral part of running a company, and it can help turn things around for struggling businesses. It's especially useful for startups that tend to get bogged down by incoming calls. Having a system that can route the calls to the right place — or fix the problem outright with smart IVR — is undoubtedly a boon in today's digital age. Everyone's looking for convenience and accessibility, and you can get the job done with the right IVR software to help streamline essential tasks.