What is Call Flow Automation?
Call flow automation is the process of speeding up your phone system to be faster, more efficient, and more convenient for both you and your customers.
If you are looking for a call flow automation for your business or want to quicken up your call center agents' tasks, you may want to look at call flow automation software. Find everything here for your next call flow automation operations, from call flow automation creation to customization. But, before that, let's revise what call flow automation is.
What is Call Flow Automation?
Call Flow Automation is software that automates all the repetitive tasks involved in a call center, from diverting the calls automatically to increasing the ratio of customer calls answered. The main purpose of using this software is to improve call centers' productivity and give them more control over operational costs. No doubt, in literal terms, call flow automation is an application that allows companies to automate customer service. This software handles the calls by routing them, assigning the customer to the appropriate rep, assigning tasks to agents, and logging call data. Call flow automation's main purpose is to increase call management efficiency so agents can spend more time doing what they do best - talking with customers.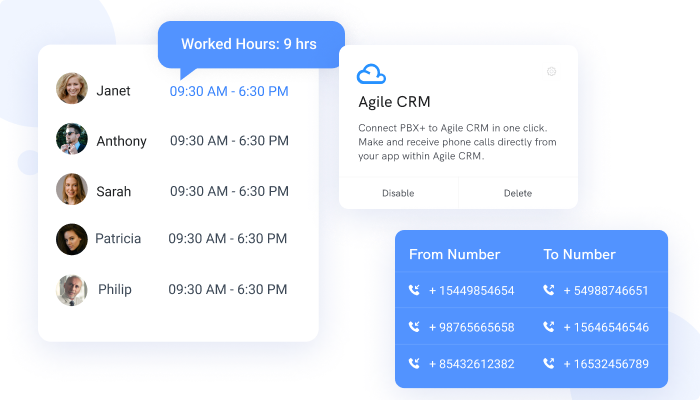 Nevertheless, Call automation requires an efficient application, tool, or software that helps automate the call flow processes. And one such highly advanced call automation application is Call Flow automation. This high-end tool is specially designed to perform call-related tasks automatically without any effort or involvement of human resources. Some of these tasks range from call forwarding, multiple call handling, real-time call monitoring, call masking, customer support, multi-store solution, voicemail, live panel for real-time conversations to a host of other call-related tasks.
And, if you are looking for one, then all these tasks are very well managed by Virtual PBX, simply, whatever falls under phone-related tasks. Any big or small business organization can operate this call automation tool supported by 500apps organization. Embedded with advanced technologies, it is enhanced with PBX technology and other tools that help to handle phone tasks effectively in the office environment. In literal terms, you can say that a virtual PBX is like a landline phone that is well backed up with cloud-based software.
Understanding call flow automation, let's further move into creating your customized call flows for your call center system.
Create Your Customized Call Flows
The three main building blocks for creating any call flow are elements, connectors, and resources. And you can easily find and handle them in your call flow automation tool of PBXPlus software for automating call flows.
With the high-end call flow tool, you can create your call flows easily and customize your call flows according to the changing needs of your business. The user-friendly tool with an excellent user interface allows you to build strategic call flows and voice flows so that your call center agents can handle the processes and calls more efficiently, and customers can be more satisfied as they get what they need faster. As a result, you can easily advance your phone system call flow and delight your customers with effective resolutions and excellent professional customer service.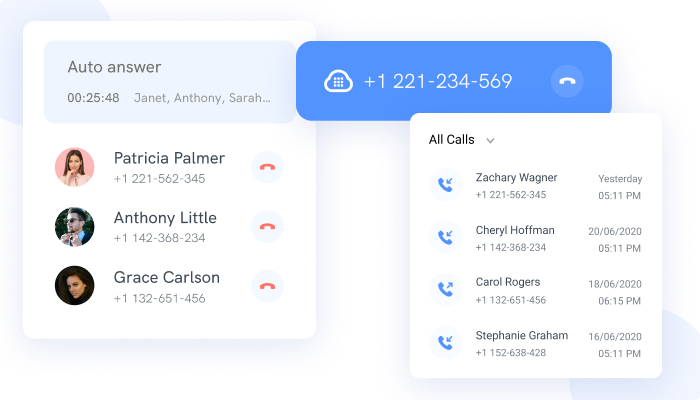 Moreover, based on your customer types, demographic, time of the day, and other such criteria in mind, you can set rules for call routing so that no calls go unanswered. Again, this helps to bring in more conversions.
As the automated call flow tool comes with an excellent user interface and drag-and-drop editor, it is easier for you to build and customize your call flow charts. Moreover, it is easier for you to create call flows without any programming knowledge as it provides you with a graphical interface and the add-ons to drag and drop. Hence, you can easily create visually appealing call flow designs in weeks rather than taking weeks to create your call center flow with PBX virtual phone system's call flow automation app.
Moreover, as the call automation system is also well-equipped with various tools and features, it is easier for you to create call flows. It includes pre-built components, ready-to-use call flow building blocks, and other features. These add-ons help you craft out a customer-driven call flow highly programmed to ease your call center agents' tasks and address customer queries as soon as possible. Hence, the powerful call flow automation brings in more marvels for your business to attract and engage more customers. Well, for strong customer communication support, let's get more details about the PBXPlus virtual phone system.
PBXPlus
One of the widely used virtual phone systems, PBXPlus brings you a myriad of call center automation tools to ease your processes and enhance the performance of your call center team. Among the various features, tools, and functionalities it provides, call flow automation is one of them that largely impacts your customer relationship and support while taking it to the next level.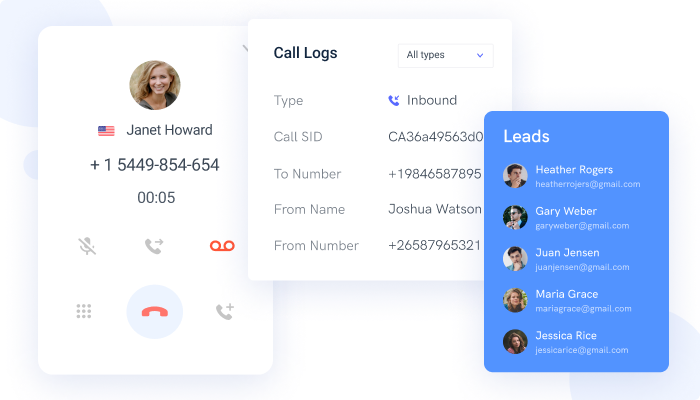 Closing Down!
Call flow automation is one of the biggest achievements you can have with your PBX virtual phone system for your call center. By automating the call flow, you remove the jitters of manual human involvement and drain more energy out of them. However, with virtual PBXPlus, you would rather improve productivity, performance, and output. So, don't wait for your call center performance to drop and your customers whining away due to unanswered calls. Instead, gear up your call center agents to bring on answered calls and high satisfaction levels in your customers through effective call center call flow automation.