What is Click2Call?
Click2Call is the feature that lets you make a phone call from your computer. With Click2Call, you can talk to anyone in the world.
Click2call is an extraordinary web widget for making calls. With the help of this tool, you can easily provide a subscriber number and caller number simultaneously. Interestingly, you can initiate two calls simultaneously and enhance the calling efforts that virtual PBX provides. Moreover, it helps you to trigger the calls instantly and lower the long call waits in queues.
When struggling with answering too many calls of your customers all at a time, Click2Call comes into play. This extraordinary app can turn your phone into a virtual phone to reach and receive any customer across the globe. You can easily make and pick up calls without any hassles, even if you do not have any SIM card. Hence, you get more time to connect with your potential customers and close the deals on a positive note. A part of the PBXPlus application, Click2Call provides a matchless experience to both customers and call center agents. Let's first get into the details of PBXPlus and what's stored in it.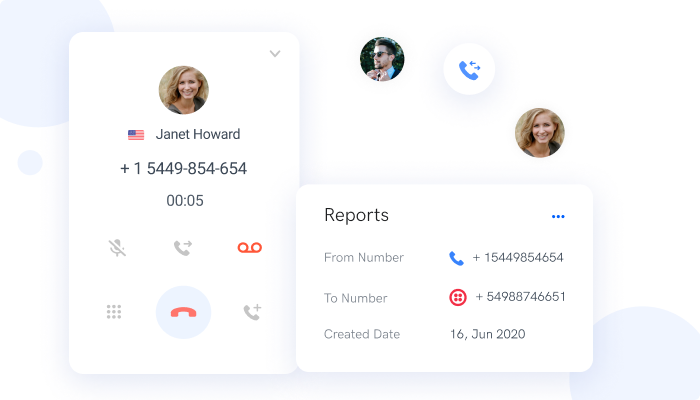 Introducing PBXPlus
PBXPlus is a popular phone system widely used by numerous organizations across various domains. From providing incredible features like IVR menus, call forwarding, numbers from around 40+ countries, visual call flows to inbound and outbound calling facilities, PBXPlus offers you much more to outgrow your customer service.
Leveraging the best functionalities of Virtual PBX software, you can easily push your business towards success. It is easy to improve customer satisfaction while using this app, manage multiple call flows with automation, access reports at your fingertips, and easily manage the telephone numbers at a single point.
Installing a business phone system for your business is highly beneficial as the world is constantly changing and moving towards digital. Hence, you can make your business ready for any unpredictable change with virtual PBX. And the best features of PBX that come into play are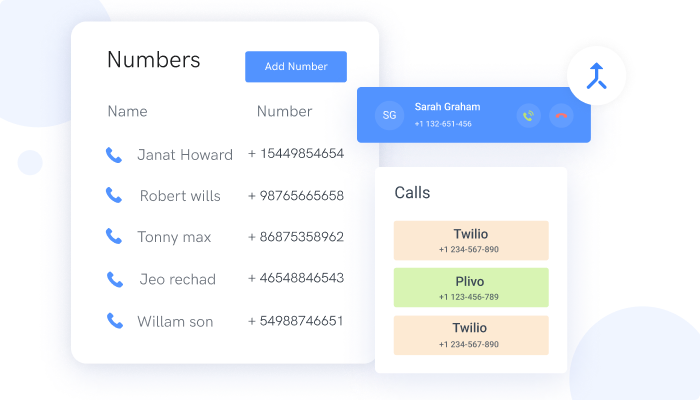 Main Features of PBXPlus
IVR system
Business voicemails
Call flow automation
Outbound dialing
Call forwarding
Virtual numbers
Voicemail Transcription
Click2Call - Web Widget
Among the various features of PBXPlus that make it one of the most beneficial virtual phone systems is the Click2Call web widget.
To understand more about Click2Call,
Increased Conversions
No doubt, Click2Call helps to convert website traffic directly through the phone calls by boosting conversations with the callers. An important aspect of Click2call is that it maintains long-lasting and informative calls in order to bring in leads and increase the retention ratio.
Routing of calls in a dynamic way
With Click2Call, the calls are routed dynamically based on available agents. Calls can be routed to a specific contact, or the system can choose the path when lines are busy. Hence, it does not let the callers wait for long.
Lead Generation
With the lead generation functionality of the Click2Call, you can allow your visitors to convert into customers by inviting them to make a call and get resolutions for their inquiries. Moreover, adding the click2call web widget to your PBX will help you improve the lead generation process.
Ultimately and interestingly, with this feature, the conversions are simplified by handling two calls simultaneously without any hassles. So, why wait for customers to call but rather make it another way round and increase your conversion rate.
If you are wondering how to make the best use of this, let's check into how to use this Click2Call feature of the PBXPlus application.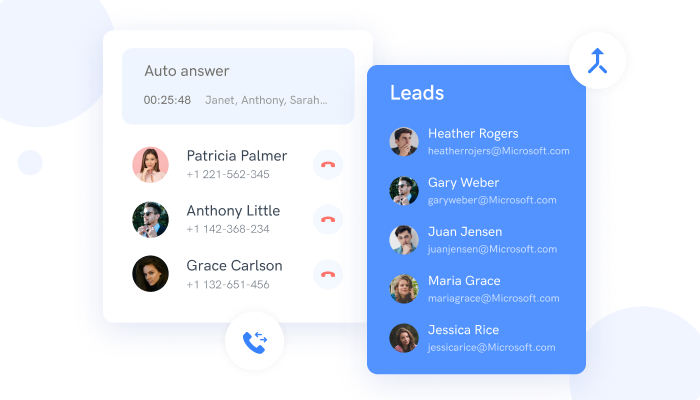 How to Use Click2Call?
It is very easy to use click2call when it comes to making a call. Install the application and add the web widget Click2Call to your phone system.
After signing up with the 500apps, navigate to the collaboration section to start with the PBXPlus, click the PBXPlus tab. Once the PBXPlus section opens, move on to the Click2Call section. Wonderfully, with the Click2Call feature, you can easily customize the widget, whether color or functionality, and easily set the calling and call back. Thus, you can easily make a move and take your customer support services to the next level and increase your business.
Hanging Up!
Businesses always look for ways and mediums to increase their sales and ensure to provide the best customer service. And to help them in their journey to deliver outstanding customer service along with answering their questions, PBXPlus virtual phone system works best. Additionally, the incredible functionality of Click2Call web widget makes tasks even easier for calling agents to answer their customers more efficiently and effectively. Undoubtedly, the virtual phone system is about to bring the next revolution bringing in a new wave of dealing with customer problems and handling them with utmost efficiency. So, why make your customers wait in a queue rather than get on the click2call to answer your customers instantly.