How To Forward Incoming Calls?
Incoming calls in a virtual PBX can be forwarded to another extension or to a phone number. This article explains how to forward incoming calls in a virtual PBX.
You don't have to miss any business calls just because your employees are too busy to respond to the calls. Thanks to automation, you can forward incoming calls to ensure your clients and prospects get the help they want. You may be wondering how you can forward calls using technology. Well, this article will provide you with everything you need to know about smart call forwarding.
Guide to Forwarding Incoming Business Calls:
What is Call Forwarding?
Of course, it's safe to assume that you've used a phone before, and you know what call forwarding means. When using call forwarding software, it works the same way. Call forwarding software automates the process of redirecting business calls to a specific number of services. For instance, you can forward calls to specific personnel or route to several people in your business.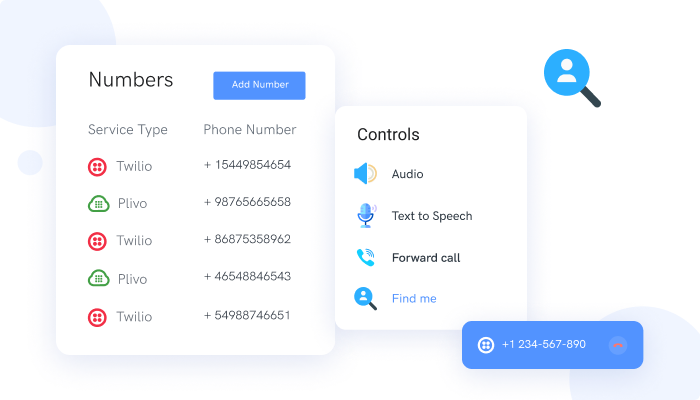 Importance of Using Call Forwarding Software
So, why should you invest in a call forwarding solution? The primary goal of a call forwarding tool is to ensure you never miss any calls. You can never know when your next big customer will ring you. Therefore, it's crucial to forward calls and make sure you never miss out on a good opportunity.
Similarly, a call forwarding tool helps to schedule the call-forwarding process depending on the time of the day. The software can also redirect calls to specific numbers to guarantee that the calls are not missed.
Sometimes it's frustrating to keep repeating the same message to your customers. However, when your customers are looking for help with frequent issues, forwarding calls with informational extensions can save time and the stress of dealing with these calls. Automating the process also increases the efficiency of your support team since they get time to handle other important things.
Your business calls can also be redirected to pre-recording promotional greetings. You can use this opportunity to pitch to your customers and prospects as they wait in line. So, call-forwarding can also be used as a great opportunity to engage and win over prospective clients.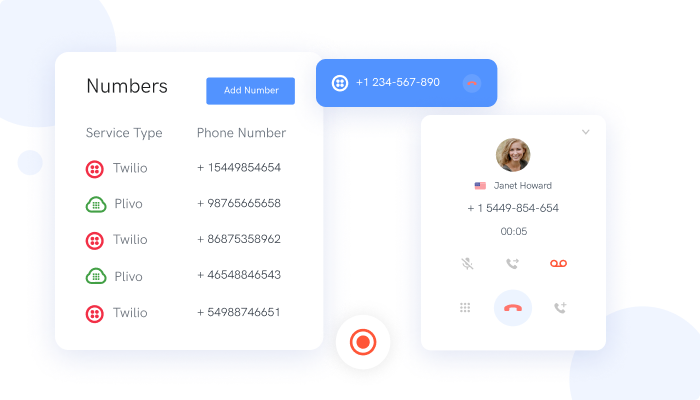 How to Forward Incoming Business Calls?
Now that you know the perks your business will enjoy with call forwarding tools, you need to understand how to forward calls with ease.
An important step you need to take to start using smart call forwarding in your business is to find the best software online. We recommend using PBXPlus. PBXPlus is a powerful software that routes your calls according to your configurations. With this tool, you can specify who receives your call and at what time this can be done. You can also forward calls to multiple phones. The advantage gained here is that your agents can work conveniently from anywhere.
PBXPlus also allows you to transfer your business calls to the next available agent using parallel or round-robin ringing. These are simple configurations you can perform depending on your business specifications. The automated recording feature also helps you to track your customer service experience. Recorded calls can be used in optimizing products or services for a better customer experience.
That's not all; the call whisper feature provides you with a wonderful opportunity to market your brand. This is a feature where you can play a specific message while your customers wait on call. It's a promotional opportunity that can help educate and inform your clients about your products/services.
Other features of PBXPlus include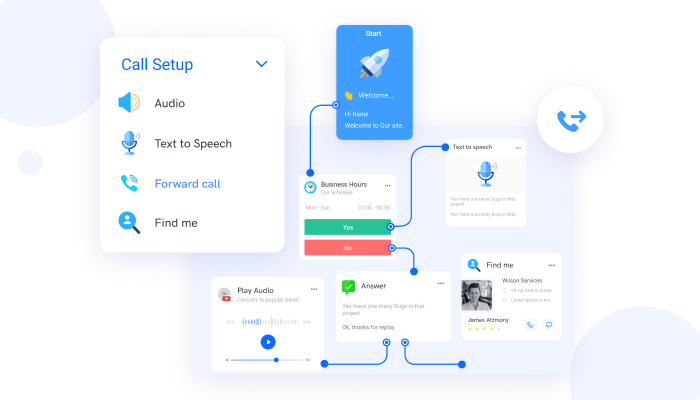 IVR system
An IVR system is there to help you create a custom call tree where you can direct calls or have voice mail.
Call flow automation
This feature ensures that your phone system is always up and running. You can never miss a call with this feature.
Virtual phone numbers
If you are looking for a cost-effective way to engage with your customers, virtual phone numbers will help you cut costs.
Text to speech
The text to speech feature converts your text messages into voice notes. This can lead to better customer engagement.
Call analytics
Call analytics provides you with detailed reports about your calls. You can use this information to improve your service provision and meet your customers' expectations.
Conclusion
Automating call forwarding in your business is that easy. Find the best tool and sign up with PBXPlus and their services.