A Complete Beginners Guide to Virtual Phone Systems
This complete beginner's guide to virtual phone systems will show you how to find and choose the right system for your needs. You'll learn about the different features that come with a virtual phone system, and what to look for in a provider.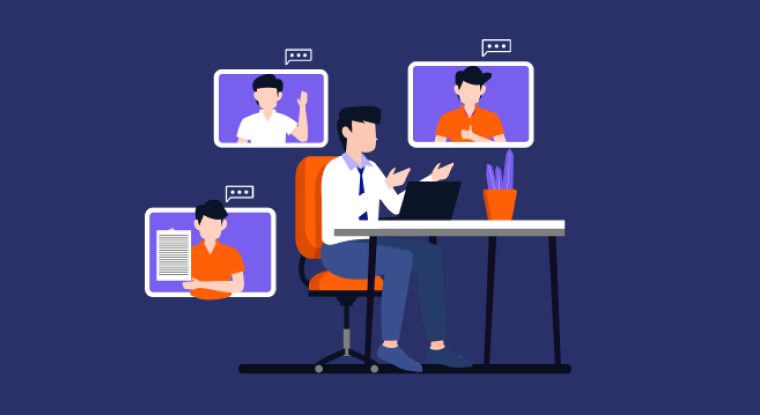 Remote jobs have slowly replaced the conventional means of going to work daily, and they are here to stay as recent research has shown that about 40% of organizations have employees that work remotely. It is common knowledge that businesses rely on telephones to communicate.
The use of landline phones to make and receive phone calls within the work environment is now considered archaic and provides less functionality. Virtual phone systems are the new norm for this massive shift to remote work because team members now work from home. This means that they would not be in the office to receive calls and might not necessarily have access to a desk phone in their homes.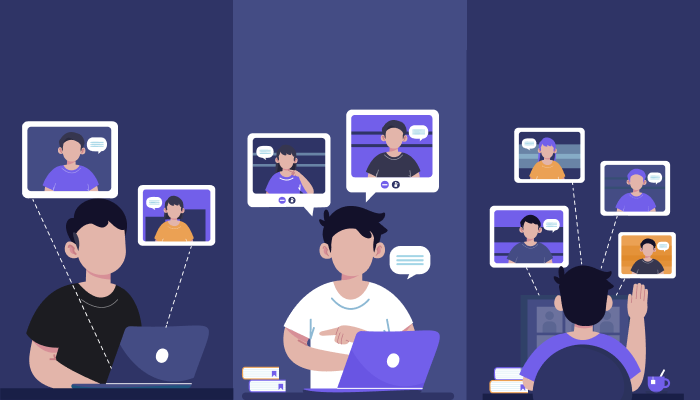 What is a Virtual Phone Systems?
A virtual Phone system is a communication platform that handles business calls through an internet connection. It allows users to place outgoing calls and receive incoming calls on mobile, desktop, or desk phones.
Unlike traditional phones that work only in a particular location (majorly within the office setting), you can use your phone, desktop, or any other existing hardware to make phone calls with the virtual phone system. Again, it can be from any location, provided you have an internet connection.
This virtual phone system is also referred to as a cloud phone system because your phone can be anywhere the internet is. When this system is in use, you will get a virtual phone number tied to your account -unlike landline phones tied to a device and specific location. With the virtual phone system, there is no need for any specialized hardware as long as you have your device, your employees can access the phone's company system from any part of the world they find themselves in.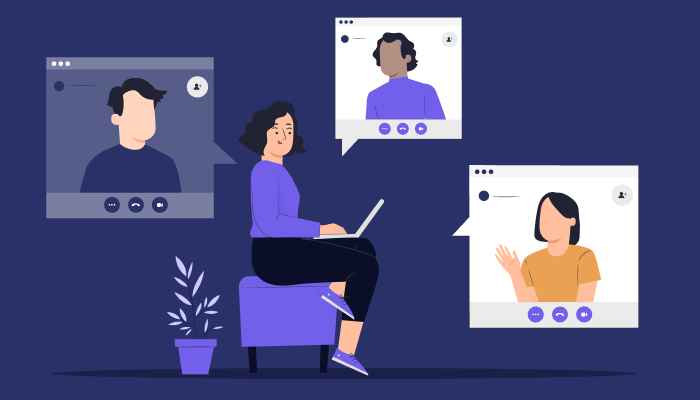 The modern features of the virtual phone system can explain why most companies now take advantage of it. Besides, it enables companies to grow their team and improves productivity because you can work from virtually anywhere with a virtual phone system.
A virtual phone call is made over a secure internet connection and is powered by Voice Over Internet Protocol (VoIP) technology which enables a multimedia communication system over the internet. VoIP connects you to callers or call recipients.
In summary, to make a virtual call, all required is a business VoIP software and a secure internet connection.
Virtual PBX:
Private Branch Exchange (PBX) is also called Hosted or Cloud PBX. It simply means that an external provider hosts your communication services with the help of Internet Protocol (IP). Virtual PBX is a phone system that allows a business to communicate with individuals within the organization without any hardware system since it is entirely virtual and hosted by the service provider.
Features of Virtual PBX:
Some top Virtual PBX features include:
Auto-attendant: This feature eliminates the cost of employing a human receptionist as it provides a professional touch for incoming callers. With this, incoming callers will be greeted, introduced to the company, and thanked for calling. This goes a long way in building reliability.
Interactive Voice Response: IVR has similar features to the Auto-attendant features. It also allows you to provide your customers with self-service options, increasing efficiency. The Basic IVR and advanced IVR are built with conversational AI. These options are befitting for businesses that have numerous inbound call traffic.
Audio and Video Conferencing: Some providers allow video and audio conference calls with your team beyond just making and receiving calls with the virtual PBX. This works by creating a virtual meeting room and sharing a corresponding code to join in. Virtual meetings can be done seamlessly using any device connected to the internet. All members can hear the conversation and even contribute when necessary. Also, screens can be shared during such meetings for better collaboration.
Call Recording: Recordings can be replayed to determine the particular customer queries that need constant attention and review the sales scripts that are more efficient. These recordings have a repository and can always be referred to for clarity's sake. It can also help in minimizing legal risks.
Voicemail to Email: This feature allows you to receive voicemail instantly to the device of your choice, as long as there is a secure internet connection. It automatically delivers your voicemail recordings to your email inbox and allows you to read them at your convenience.
Some other features are: Phone menus, call forwarding and queuing, call encryption, free local and toll-free numbers, etc.
Benefits of Virtual PBX:
Virtual PBX has a lot of benefits, some of which are:
It does not require any costly hardware installation process because a virtual PBX uses the internet, meaning there is no need for a separate phone system setup.

A Virtual PBX can connect from any location, provided there is a secure internet connection. This means that you can use the Cloud PBX without any stress, whether you work remotely or in a different city entirely.

The use of Virtual PBX also saves companies the extra cost of maintaining on-premise hardware and servers because the hosted provider controls system updates, network routing, and adjustment of VoIP codecs.

You do not have to be tech-savvy to use the Virtual PBX, as this does not require any special skill to function.

Unlike conventional PBX, the virtual PBX offers businesses exceptional security as most Virtual PBX solutions provide call encryption and round-the-clock server monitoring.

Virtual PBX features ensure maximum work output and enhance productivity by improving team members' communication.

It also boosts customer experience as customers can be attended to in due time without staying on hold for several hours.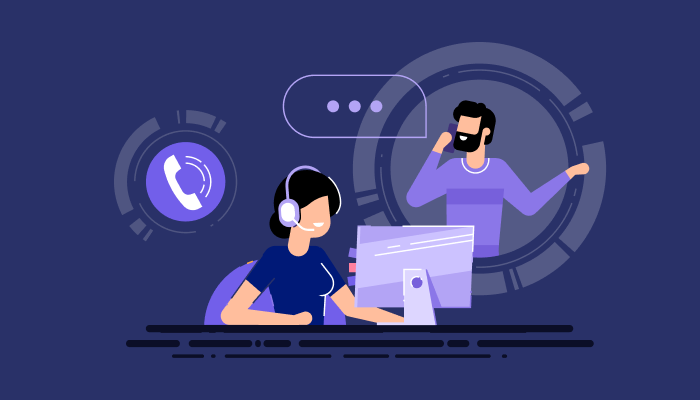 PBXPlus:
PBXPlus is the best Virtual PBX software specifically designed for small and medium-sized companies. It is a part of the 500apps Infinity Suite that allows businesses to expand the capacity of their phone system effortlessly and with just a click. In addition, with PBXPlus, team efficiency is greatly improved with the automation of call processes, tracking call flows, and unlimited extensions.
Features of PBXPlus:
Listed below are the features of PBXPlus:
IVR System: With this, menu options are customer-friendly with the development of an input-friendly IVR system to handle customer queries effectively. Custom flows are also designed to drive actions based on the menu options selected by the callers.
Call Forwarding: This feature configures the call flow in a way that allows for automatic forwarding so that employees can spend their time building long-lasting customer relationships.
Virtual Phone Numbers: To ensure your customers are able to reach you every time they call, this feature enables you to add new numbers, change call flows and make use of existing numbers.
Business Voicemails: These voicemails play welcoming and engaging voicemails when customers reach you. This greatly improves customer experience and engagement.
Text to Speech: PBXPlus has multiple options to accelerate your business, and one of them is instantly converting voice into text format.
Call Analytics: With call analytics, you can easily track your call flows to help drive revenue through improved call processes and menu options. Also, you can analyze each step the customer takes during calls to determine what options your customers find enticing whenever they contact your business.
Call Flow Automation: Create customized call flows with a drag and drop visual builder based on your business requirements.
Voicemail Transcriptions: PBXPlus helps to transcribe voicemails and send text messages to your customers to keep them engaged with the latest updates about your business.
Call Management: This enables you to obtain the caller's necessary details, such as their location history and their needs. The information obtained from the callers should be recorded to provide them with the right solution when required. All these activities are managed with the help of an effective phone system.
Some other features of PBXPlus are Auto-Attendant, call recording, call hunting, call conferencing, global support, outbound dialing, PBX browser extension, business hours routing, amongst others.
Generally, PBXPlus increases productivity by providing convenient and proactive services for customers, saving time, and making staff work even faster. It also improves user experience by creating the best user experience possible to make your business more popular by providing all possible solutions for your customers. With call automation, your team can work even faster by setting up a REST API which boosts productivity with minimal effort. With PBXPlus, you are guaranteed maximum efficiency.
Join the SaaS Revolution
All-in-One Suite of 37 apps

Unbelievable pricing - ₹999/user

24/5 Chat, Phone and Email Support