13 Benefits of Using Cloud PBX
Cloud PBX phone systems have become increasingly popular in recent years. The ability to add a robust phone system with all of the features and tools you need, without having to install or maintain any equipment, is particularly appealing to many businesses.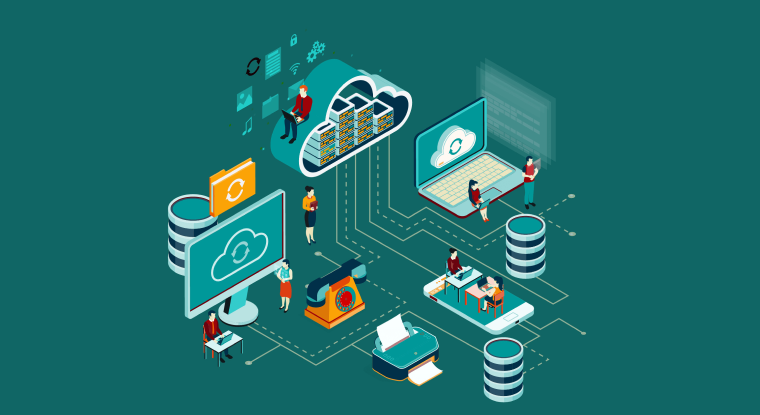 Before deciding whether a cloud PBX system is right for your business, it is important to understand exactly what a cloud PBX system is and the benefits of using it.
Modern businesses are moving to networked communications because they are more agile and more versatile when it comes time to collaborate and seek out new business. These solutions are usually very low maintenance and they can interlink with other cloud-based tools for a heightened experience. Like Roy Stephan, Founder, and CEO of, PierceMatrix said,
With the cloud, individuals and small businesses can snap their fingers and instantly set up enterprise-class services.
Cloud-hosted PBX (Private Branch Exchange) systems are VoIP (Voice over Internet Protocol) services providing the services that unified communications equipment normally would; without the need for hardware installation. These systems cost less and have a degree of flexibility that cannot be matched by many other VoIP and traditional communication solutions.
About 75% of businesses globally have shifted to some kind of cloud-based service or platform. Cloud business phone system benefits cover businesses of all sizes, from startups to large global companies. Many offer advanced unified communication features that businesses need to succeed, in the fast-paced business environment of today. In the past, businesses had to rely on the use of physical and on-site equipment, (such as PBX cabinets) for phone systems and applications. Now, with the increasing shift to the cloud, these systems and applications can be stored safely in off-site data centers.
What is Cloud PBX?
Cloud pbx, also known as hosted PBX or virtual PBX, is an IP-based PBX solution that's provided and accessed completely through the internet. Instead of hosting software on a server the way digital systems do, cloud PBX hosts all software and data in the cloud.
How Does Cloud PBX Work?
Cloud PBX works by connecting all of your devices to your cloud-based phone platform. You need a VoIP system to use your cloud PBX, which is why most VoIP providers include the use of their affordable virtual PBX with a subscription to their services.
PBX systems stand out thanks to the fact that the servers are globally distributed. With this sort of geographical redundancy, disasters cause far less trouble, and when one server location goes down, there are others to support the load. Reliability is vital for companies converting from a traditional telephone system to using a cloud PBX phone system but are afraid of outages.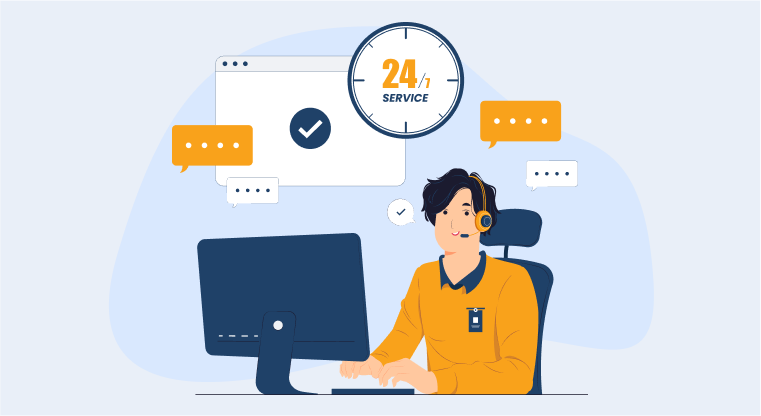 This type of system is also very convenient when unifying the communications of a global enterprise. With cloud PBX, all offices can use the same communications system, even when they are hundreds of miles apart. Despite this versatility and functionality, hosted PBX systems still maintain all of the conveniences that can be found with standard PBX systems. Although, cloud PBX has some excellent scalability as well.
Top Benefits of Cloud PBX Software
1. Huge Cost Savings
Cloud PBX is not limited to any geographical location, which could lead to massive call savings for businesses like Call center that handle a large volume of long-distance calls. This means that your entire organization regardless of location can consolidate its communication infrastructure into a single system, making calls from one branch to another seem like internal calls. The plethora of call plans which include unlimited calls to mobile numbers will lead to a significant reduction in average cost per call.
A cloud PBX solution means that you do not need to invest money into sophisticated hardware because your entire phone system is hosted and managed in the cloud. You only pay for the services you need which releases you from massive investment in capital expenditure and technical know-how required to set up your system. From the service providers' view, the cost is generally shared between thousands of users which significantly lowers the per-unit usage/subscription cost for the customer when compared to the cost of fixed lines.
2. Saves Time
On a cloud PBX, setup is quick and easy. Provisioning is typically instant; implemented on a graphical user interface accessible via your desktop computer. Adding a phone line or 20 new lines typically takes a few minutes (or clicks) because it is all software-based. You also save time on server maintenance and equipment upgrades because the service provider usually has a team of dedicated experts working 24 hours to ensure you experience no downtime.
On your typical PBX, office expansion entails ordering the hardware, and booking an appointment for a technician to analyze your call flow requirements, before going onsite for installation. This can take anywhere from a few weeks to months.
3. Maintain Your Old/Existing Phone System
For businesses that do not want to disrupt their existing solution and still want to enjoy the benefits of the cloud PBX in a new city or branch office, you can still benefit do this because it can be easily integrated with any system or device with a few simple clicks.
If your system supports VoIP, you don't even need to buy any additional hardware. Cloud PBX can interface with any existing infrastructure giving you more flexibility on how you route your calls. Cloud PBX can be configured to allow users on both systems to call each other and for users of legacy PBX to make calls via cheaper VoIP routes. This can be beneficial if you want to keep your in-house PBX but also have access to trunk lines at affordable prices, giving your office a wider reach.
4. Flexibility
Cloud PBX empowers you to connect anywhere in the world using your VoIP phone, a smartphone with software for VoIP, or a desktop PC from any manufacturer. Now, your employees can choose to work from home or even overseas at any time with the same office number using their preferred device. You can flip toll-free numbers from your desk phone to your softphone and answer calls in transit. The power of flexibility can also improve your reachability to customers. You can connect virtual or toll-free numbers easily to your cloud PBX and receive the call whether you are on a remote site or in your office.
5. Advanced Features
You are no longer limited to the features on your phone or in your local in-house PBX, even when you are using basic equipment.
With cloud PBX, it is now possible to have access to all the features available from your service provider at no extra cost. These features such as Call Control, Voice Menu, Time Conditions, Call Recording, and much more; are generally available on a web portal, which is constantly updated as new features are added, and existing ones are upgraded.
6. High-Quality Voice Calls
With improved Quality of Service (QoS) schemes, better compression rates, and high internet speeds, voice communication via the internet has improved tremendously.
Cloud PBX can now give you high-quality calls over the internet with voice prioritization and other packet loss resilience schemes. Many service providers now have their dedicated Fiber Broadband, 4G, or ADSL networks which means that QoS schemes can be applied holistically from the central office to the subscriber guaranteeing excellent quality voice calls.
Before the commencement of your VoIP service, various tests can be carried out by your service provider to measure the quality of your internet connection to recommend the best VoIP solution for your location.
7. Scalability
Businesses grow and contract all the time. During periods of growth or contraction, you need a system that can scale up or down in proportion to your business requirements.
Cloud PBX can easily scale to meet your usage capacity as your demand increases or decreases. You can start small with a few lines and grow your users as your business expands. Seasonal businesses can leverage the scalability of cloud PBX by commissioning new lines just before a major event or festival and decommissioning them immediately the event is over.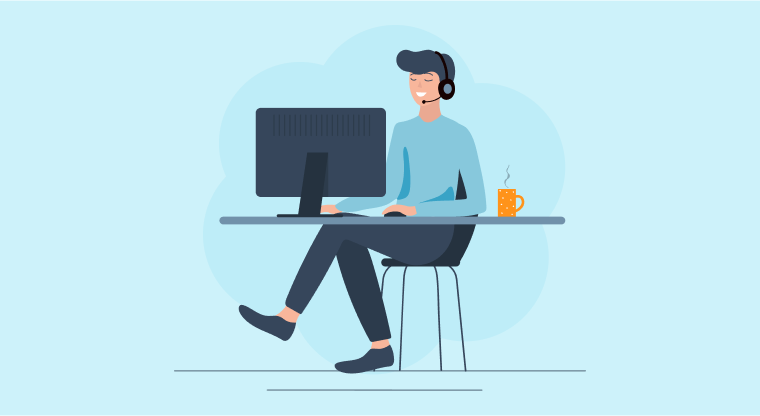 With in-house PBX, you reserve resources and pre-allocate space for future expansion, which means you pay for unutilized resources which may or may not need in the future.
8. Better Disaster Recovery
Reliability is a major concern for organizations looking to switch over to cloud PBX systems. Unlike traditional systems, which rely on fixed copper lines susceptible to damage from vandalism, local hardware failures, or power outages, cloud PBX depends on the internet and is usually managed by your service provider.
Service providers typically have a highly redundant infrastructure with dedicated resources and servers in different cities peering with multiple transit providers around the world. Fail-over is automatic and software-based, which means that in an event of a natural disaster, servers can be spun up in seconds, and redundant routes can be used instead of single copper wire.
9. Report Analysis and Real-time Monitoring
Cloud PBX systems give you access to real-time statistics and monitoring of all the activities in your PBX including ongoing or missed calls, active or available agents, call rates, and subscription costs through a web portal accessible on a desktop or mobile.
As a business owner, you can analyze employees by performance, view instant call recordings and make an informed decision just by viewing the various reporting tools on your cloud PBX. The reporting tool not only collates data but also organizes and presents the information using statistical tools like mean, pie charts, bar charts, and other graphs that make usage analysis easy to comprehend.
10. Secure
Cloud PBX solutions are generally more secure than in-house PBX. In VoIP systems, the security of the solution is the responsibility of the service provider which means that your service provider handles all the software upgrades, firewalls and security patches. Your service provider has a dedicated team of highly specialized professionals working to make sure your VoIP service is fully secure and protected. Even if your local network is compromised, your VoIP Provider may have algorithms in place to prevent large volumes of unauthorized calls.
11. Customer Satisfaction
With a cloud PBX, you can have phone numbers from almost any country in the world. You can move your phone systems to another location, city, or even country just by disconnecting and connecting to the new internet connection of the new location. This way for each geographic area you service can have a local number that will ring a call center in another state, or even country, based on cost and time zone considerations. The customer gets the satisfaction of knowing that the business is local and that the company delivers outstanding customer service.
12. Improved Team Communication
Effective virtual team communication is no longer a luxury. Considering that one-third of companies lose customers due to communication issues — it's undoubtedly worth improving companywide.
Cloud PBX can make team communication frictionless by assigning individual phone extensions that make every team member easy to reach within a shared directory. It lets colleagues communicate over a single app for collaboration, including one-on-one and group chats, or even hop on a video chat and share screens with ease.
13. Increase Your Team's Performance
How can a cloud PBX elevate everyone's productivity? You can measure performance across your entire company, even if you can't be there. This makes sure everyone on you team is on their toes.
The Bottom Line
Businesses curious about what Cloud PBX is will be surprised by the number of possibilities not available through traditional telephony or PBX-based business VoIP systems. Your employees can work remotely or even attend conferences from mobile, and there is a robust set of features that augment analytics and calling functionality.
Looking For a Cost-Effective and Reliable Business Telephone Solution? Sign Up 14 Day Trial
This is a great type of unified communication for those businesses without massive budgets. In the age of remote work, you cannot keep inching along with a legacy PBX. Your traditional phone system costs you more than it's saving.
The final significant advantage is how it can make a company much more global. Do you have customers in remote locations that have become significant contributors to your profit generation? If so, a virtual PBX makes it very easy to set up local numbers that route directly to your main office so that your agents can assist those customers.
Take advantage of the freedom to work from anywhere. A cloud PBX lets you focus on serving your customers, not trying to figure out your phone system.
What three things should an effective #cloud communication platform give you? Simplicity. Integration. Security. Our brand-new guide explores why, and how to make sure you get all three when you come to choose your own platform. Get your free copy now: https://t.co/E2q8wHfJZM pic.twitter.com/i7CqgP0nmx

— VirginMediaBusiness (@vmbusiness) October 20, 2020
An effective cloud communication platform gives you three things- simplicity, integration and security. With PBXPlus, you can set your organization up for success with a comprehensive virtual PBX solution by 500apps with unlimited extensions, call forwarding, CRM integration, and more.
What Makes the Best Business Phone System?
#1
Get unlimited phone lines, IVR flows and minutes and never miss a single call
#2
Improve caller satisfaction while reducing cost with multi-level IVRs
#3
Add call activities and route calls real-time based on the lead owner in your CRM
#4
Respond to customer concerns quickly with voicemail transcriptions
#5
Choose toll-free and local numbers from 48+ countries
#6
Use the REST step to integrate your IVR flow with your database and backend
#7
Bring your favorite provider for the best possible rates ever
#8
Embed click-to-call widget on the website to increase leads
#9
Unbelievable pricing - the lowest you will ever find
#10
Everything your business needs - 50 apps, 24/5 support and 99.95% uptime
Join the SaaS Revolution
All-in-One Suite of 50 apps

Unbelievable pricing - $14.99/user

24/5 Chat, Phone and Email Support