What is IVR Recording and How Effective is it to You?
Are you looking for a way to improve your customer service? IVR recording may be the answer. Learn what IVR recording is and how it can benefit you.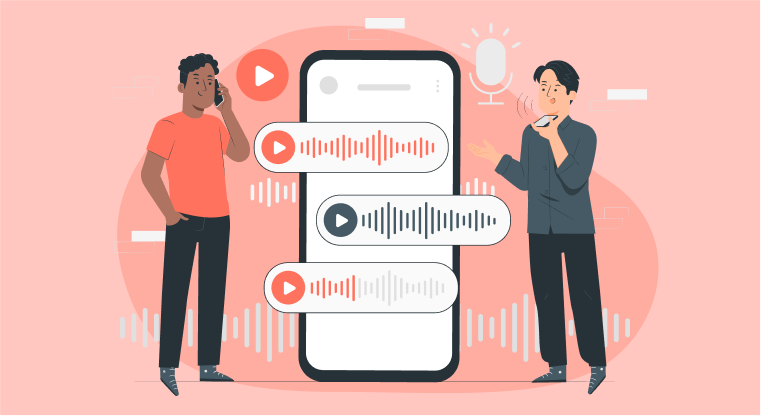 The expert IVR voice recording is an essential component of your IVR. Customers are greeted by this pre-recorded message, which also provides them with information about your company. When a customer first interacts with your brand, the IVR is the main voice they will hear. Internally or through a reputable voice recording business, voice recordings can be made.
In this cutthroat era, a growing number of businesses are using IVR recording services to lower their entire costs associated with sales, services, inquiries, collection, support assistance, etc. It should come as no surprise that your clients will remember the first voice that speaks to them. This welcome might be as unique as a voicemail greeting or as impersonal as an IVR bot.
Prospects phoning a business prefer to speak with a human voice than a computer-generated one, according to several research. It makes sense that most of the research and development that goes into modern AI voice assistants is focused on making the AI voice sound more realistic and human.
About IVR Recording
IVRs, or Interactive Voice Response systems, are the foundation of the customer service role. Intelligent IVR recording systems improve the effectiveness of customer service and aid in providing visitors to a hotel, callers to a bank, or customers of any other commercial enterprise or institution with a seamless, enjoyable, and frequently repeated client experience.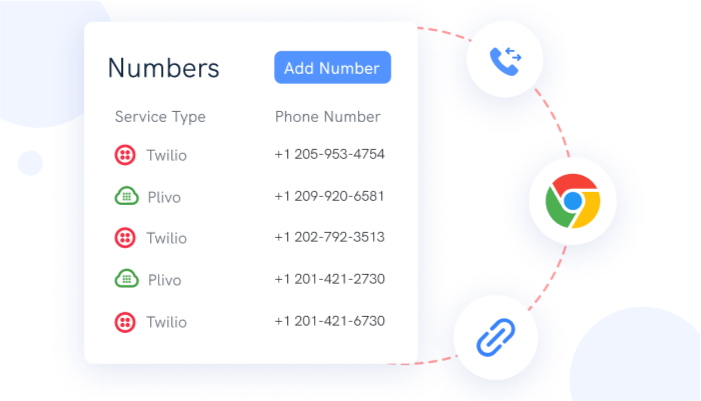 IVR not only provides desired client information around-the-clock but also contributes to brand personality and image development. IVRs are widely utilized in the hospitality industry and are very beneficial for marketing, branding, customer service, and client retention.
IVR recording has various applications. Some of them consist of:
Dual Channel Recording
This enables the recording of individual calls from callers. Additionally, it can be used for IVR call quality evaluation, speech-to-text transcription, more effective conflict mediation, and other things.
Training and Evaluation
You would be able to hear the audio of each agent. This will enable you to assess their performance and understand it better.
Dispute Resolution
These calls can be used to more effectively address and settle client issues.
Better Business Decisions
IVR recording can be a useful tool for understanding your product or service better and making improvements.
5 Reasons Why IVR Recording is Essential for Your IVR System
Establish Professionalism and Clarity
Professional IVR voice recording, as the name implies, is intended to be interactive and sound excellent. This not only aids in clients comprehending your message clearly, but it may also improve how your brand is seen. When potential clients or consumers phone a business, they don't anticipate hearing an unprofessional recording. Customers who call and face any of the following issues may have a negative experience with your business and hang up: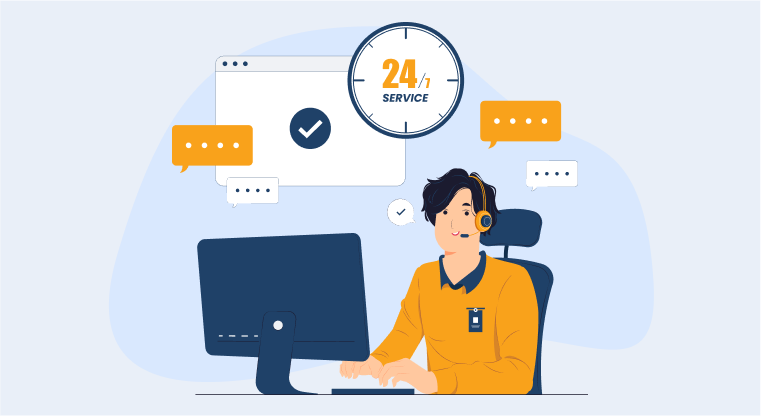 Voice recordings that don't sound professional
Confusing or unclear voice recordings
Monotonous and repetitive voice recordings
Capture Your Business's Tone and Voice
It's crucial to have recordings that reflect a certain vocal tone for customer-facing tasks like support and marketing. For instance, if the commodity or service you are offering is suited for that tone, you can use a cheerful voice. You can record messages with a more soothing or contrite tone while facing difficulties like service interruptions.
Multi-language Recordings
It can be difficult to internally record greetings and messages for every language if you have a big worldwide presence or know that a specific proportion of your consumer base speaks a particular language. Even if you did, it might be challenging to understand some fine distinctions and idioms unique to each language. When this happens, think about outsourcing recordings to get recordings in several languages. It guarantees that your voice recordings are made correctly. Additionally, it shows your customers that you are fully aware of their various wants and backgrounds.
Personalized Messages
In the era of data-driven marketing, personalized communications are the hidden weapon of the marketer. While it can be easier or alluring for a company to record generic greetings and play them to every consumer, personalized communications are more effective in a variety of ways. For instance, based on particular promotions or customer-facing activities, your company can substitute personalized greetings for generic ones for each of its customers. Additionally, you can leverage CRM information to generate personalized messages for callers respective to their previous contacts with your company.
Enhance the Customer Experience
Voicemails that have been expertly recorded can cut down on hold times and uncertainty. In addition, they can direct internal call routing to enhance the customer experience and build a customer support team that is more effective. Businesses can produce simple messages that direct clients to the appropriate team member or answer their queries by employing professional IVR recording. In the end, this will result in a reduction in "on-hold" times, dropped calls, and lost leads.
IVR Recording Benefits
When making an inbound or outbound call, IVR recording can be a very helpful tool. Among these advantages are: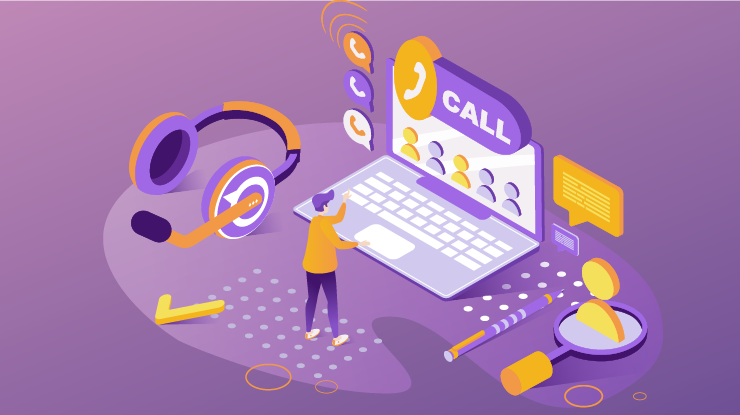 Functioning as a Note-taking Service
It is typical to miss some points while on a call. On the other hand, IVR recording allows you to listen to the compiled recordings afterward and make notes depending on the conversation.
Enhancing Your Product or Service
You can understand how to make items more valuable for clients by taking recorded conversations into consideration. This is achievable since you can learn more about how customers use your goods and services.
Boost Your Productivity and Efficiency with Business Phone System Today! Sign Up 14 Day Trial
Additionally, you can gain a greater understanding of any problems they may be having.
Analyzing the Efficiency of Your Staff
You can learn more about your staff by listening to the recordings of the calls. It can assist you in identifying potential areas for improvement for your agents' customer communications.
A Useful Tool for Reference Check
The old recordings are always available for a new agent to hear when a call is redirected. This will make it easier for the new agent to grasp and comprehend the customer's problem.
Agent Attentiveness is improved
Calls may be listened to back during team meetings or by supervisors while they are being recorded. This encourages agents to pay closer attention during customer calls.
Creating a Better IVR Strategy
The customer experience in the contact center is significantly improved when an IVR phone menu is well-designed.
How can you develop a more effective IVR strategy? Understand what questions your customers want to be answered. If your IVR menu doesn't offer the choices that clients want, it won't be useful.
How can the value of an IVR phone system be determined? Speak to your customer service personnel, who interacts with customers the most. These team members are aware of the common queries clients have.
Design an IVR Menu That Guides Clients to a Desired Destination
Spend some time drafting the most logical IVR menu alternatives. For instance, your IVR menu should offer a choice to talk to the billing department if numerous customers need to speak with someone about their bill. Remember that changing IVR menus is simple with a flexible contact center software system.
Make Human Contact an Option
Organizations will occasionally try to divert calls as much as they can. There are some solid reasons for that, including the fact that call deflection is correctly implemented and gives customers options other than chatting to a live person. Decision-makers are aware that people don't want to wait on hold. Call deflection satisfies the requirement for self-service options that clients frequently prefer.
However, there are circumstances in which clients must speak with a representative immediately. Take it into account while creating an IVR menu to help customers feel less frustrated.
Calls are Forwarded to the Agent Who Can Handle Them Best
It's crucial to contact an agency, but it's even more crucial to contact the appropriate agent.
The proper agents are connected to clients via skills-based routing. This means that when a customer calls with a specific issue, the IVR system knows which agent would be the most appropriate to handle the call based on the customer's pick.
Build in Self-service Options
Customers will occasionally wish to speak with a live person. Other times, going it alone simply makes things go more quickly.
Customers have the ability to look up answers on their own by utilizing self-serve options. They receive the assistance they require more quickly and spend less time waiting on the phone.
Integrate Business Applications into IVR Menus
Integration of business tools into IVR menus is one technique to enhance IVR systems for a better customer experience in contact centers. The IVR cloud phone system can be used by customers to accomplish tasks thanks to the integration of business applications.
Conclusion
The secret to successfully running any business is effective communication. To meet the needs of various business organizations, there are several types of business IVR phone systems or cloud PBX systems. PBXPlus will be a great choice for you if you're looking for a business phone system that will boost team efficiency and help your company soar.
Call forwarding, voicemail, click-to-call, CRM integration, dial by name, and PIN are just a few of the beneficial features that come with this Virtual PBX. It is an easy-to-use piece of software that has the power to take your company to the next level.
PBXPlus is among the 50 programs that 500apps has developed for companies all around the world. Every one of these applications was made specifically to aid businesses in making the Fortune 500. The affordable rates of their apps allow you to guarantee the greatest growth for your business. Find out more by visiting their website.
What Makes the Best Business Phone System?
#1
Get unlimited phone lines, IVR flows and minutes and never miss a single call
#2
Improve caller satisfaction while reducing cost with multi-level IVRs
#3
Add call activities and route calls real-time based on the lead owner in your CRM
#4
Respond to customer concerns quickly with voicemail transcriptions
#5
Choose toll-free and local numbers from 48+ countries
#6
Use the REST step to integrate your IVR flow with your database and backend
#7
Bring your favorite provider for the best possible rates ever
#8
Embed click-to-call widget on the website to increase leads
#9
Unbelievable pricing - the lowest you will ever find
#10
Everything your business needs - 50 apps, 24/5 support and 99.95% uptime
Join the SaaS Revolution
All-in-One Suite of 50 apps

Unbelievable pricing - $14.99/user

24/5 Chat, Phone and Email Support