IVR Technology: Making Customer Service More Efficient
All types of businesses follow the same rule: Customer is King. As a result, you will notice that close to every organization has a separate customer service department. They cater to the requirements of their consumers and solve all types of issues that their customers face with the company's products and services.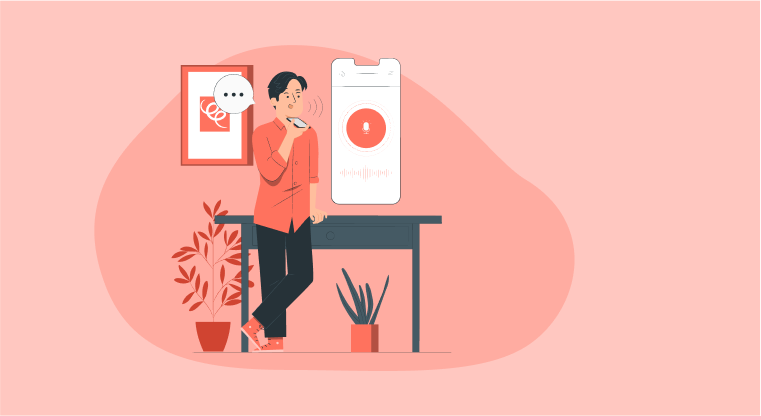 A business organization uses a business phone system to provide a better customer service experience and answer every incoming call that lands on their desk. However, if the customer base is vast, human customer service representatives can't answer all of them. This is why companies use an IVR or Interactive Voice Response system.
What is IVR Technology?
IVR or Interactive Voice Response is an automated phone system. It integrates text-to-speech technology or pre-recorded messages with a DTMF or dual-tone multi-frequency interface. As a result, it allows the system to provide information and access critical data without any life agent.
How to Utilize IVR Technologies to Enhance Customer Experience?
Some of the top-notch Interactive Voice Response systems provide several benefits to customers and businesses alike. So whether you are planning to set up an ivr for the first time or replace the existing one, it will not be a bad idea to find out how you can use it to boost customer experience.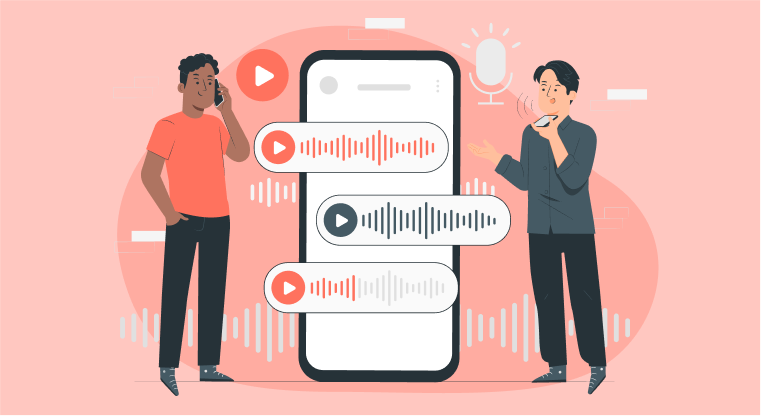 Efficiently Handle Inbound Calls
If you have a large customer base, the number of inbound calls reaching your customer support department must be enormous. Handling so many inbound calls by life agents may not be possible all the time. However, with IVR technology in place, you can easily see a rise in efficiency in such matters.
Some of the best IVR technologies can gather important information from your customers and route their calls to the correct department. This will help them get the right solution faster and improve the overall customer experience.
Prioritize Important Callers
Missing out on high-value customers may be possible with human customer service agents. This may hamper the progress of your business enterprise in the long run. However, with IVR technology in your business phone system, you can easily avoid such errors.
IVR technology uses the multi-channel solution to prioritize inbound calls. It collects customer data from the company database and prioritizes callers. This helps to enhance customer experience substantially.
Carry Out Customer Service Surveys
With the help of an IVR system, you can easily carry out customer service surveys. An IVR technology will help you set up the option of such a survey at the end of every call. When you ask your customers about your service, they feel necessary. They think that they mean a lot to your large company. As a result, customer experience rises steadily.
Top 5 Benefits of Using an IVR Solution for Your Business
There are numerous benefits of using an IVR system. Here are five benefits of using IVR technology.
1. Free Agents from Boring Tasks
IVR systems can route calls to the proper departments. Some of the top-notch IVR can also answer most of the general queries from customers. This means that agents can free themselves from answering regular calls and concentrate their expertise and skills on more complex calls.
2. Measure Consumer Satisfaction
IVR surveys after each call will help you find out where your organization stands in terms of customer satisfaction.
3. Improve Your Consumers' Journey
With the help of clear messages reflecting your company's brand and providing practical self-service tools, IVR technologies can help improve your customers' journey.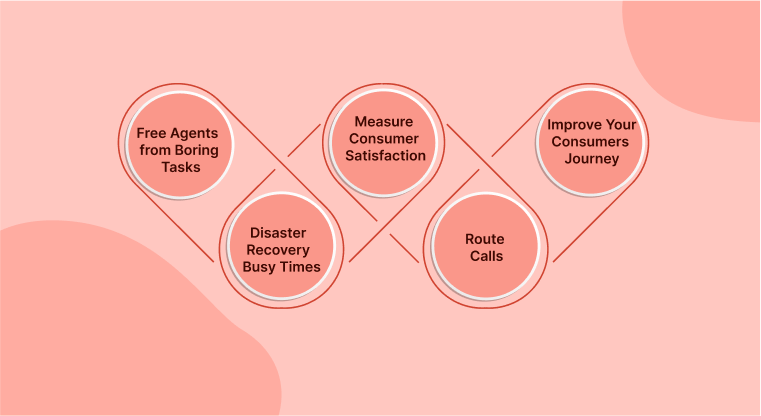 4. Support during Disaster Recovery and Busy Times
During busy times and in cases of disaster recovery, an IVR will allow customers to leave messages and opt for self-service. This eases the pressure on agents during seasonal peak activities.
5. Route Calls
An IVR technology can route to proper departments so that customers get the right solution without wasting much time and easing the pressure on agents.
PBXPlus – The Ultimate Business Phone System
Categorized as one of the most user-friendly and feature-rich business phone systems, PBXPlus is made to help your business scale up its inbound and outbound calls. It allows you to create a multi-tier IVR with the help of the visual flow builder.
PBXPlus provides unlimited possibilities for business owners. You can use the software to enhance your customer experience and expand your customer base. It comes with several features, including:
Dial by name
Click2call
Call Whisper
Outbound dialer
Voicemail
Smart call forwarding
Multi-tier menus
Business phone systems have become a necessity for business organizations. At the same time, if you have a customer support department, then using one of the top-notch IVR technologies will be inevitable. Several phone systems, such as PBXPlus, come with an integrated IVR system. These systems ensure that you do not have to go for two separate phone and IVR systems for your business. Instead, one single software will do all the work for you.
Conclusion
PBXPlus is created by 500apps, one of the few software developers that thinks a lot about your business. Feel free to check out our range of user-friendly and helpful applications and tools on our website.
What Makes the Best Business Phone System?
#1
Get unlimited phone lines, IVR flows and minutes and never miss a single call
#2
Improve caller satisfaction while reducing cost with multi-level IVRs
#3
Add call activities and route calls real-time based on the lead owner in your CRM
#4
Respond to customer concerns quickly with voicemail transcriptions
#5
Choose toll-free and local numbers from 48+ countries
#6
Use the REST step to integrate your IVR flow with your database and backend
#7
Bring your favorite provider for the best possible rates ever
#8
Embed click-to-call widget on the website to increase leads
#9
Unbelievable pricing - the lowest you will ever find
#10
Everything your business needs - 50 apps, 24/5 support and 99.95% uptime
Join the SaaS Revolution
All-in-One Suite of 50 apps

Unbelievable pricing - $14.99/user

24/5 Chat, Phone and Email Support