7 Reasons a Toll Free Number Can Benefit Your Business
Telephony is the most popular way to communicate over the phone. Millions of people are using it every day and it is a service that has become an integral part of our daily lives. A toll free number enables you to manage your customer calls more efficiently.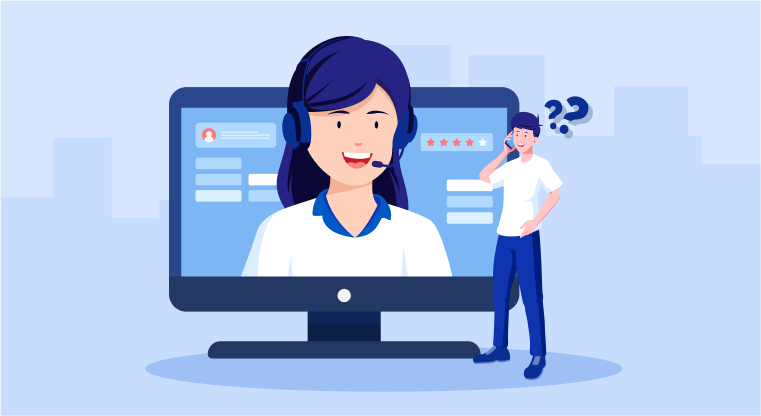 What Does Toll-Free Number Mean?
You might have noticed that when traveling across cities through a motorway or a highway, there are "toll" stops or plazas that charge you. In other words, you are paying them a toll tax for using the highway road for your convenience. The same concept applies to telecommunication as well. You pay a "toll" for calling a number. So when we say a "toll-free number", it actually means that someone calling on this number won't be charged anything, it's practically, and quite literally, free.
Toll-free numbers are uniquely easy to spot. On top of this, any business promoting a product or marketing itself quite explicitly lists its toll-free number as well. But don't take their word for it, you can figure out if a contact number is toll-free if it starts with any of the following prefixes, 800, 833, 844, 855, 866, 877, and 888. Now that we know what toll-free numbers are, let's discuss why businesses use toll-free numbers and how it benefits them.
How Can a Toll-Free Number Help Your Business?
A business without customers is like a TV remote without a battery, it just won't work no matter how many times you press the buttons. So maintaining good customer relations is among the top priorities of the business because if customers aren't coming to you, then they're going to someone else to spend their money.
That's why to remain profitable, you need to focus on strengthening relations with customers, maintaining your brand's value and loyalty, and being aware of customer behavior. Now here's the kicker, all of these important aspects are a direct benefit of using toll-free numbers and you can set up a toll-free number without any hassle by using new tech solutions like PBXPlus.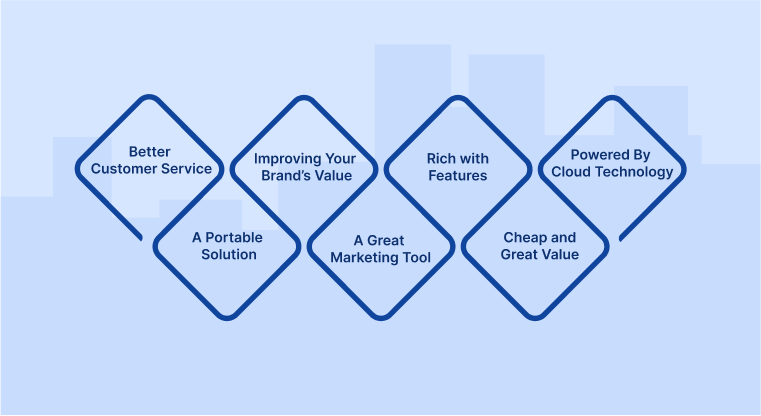 If you're still not convinced, here are 7 benefits that a toll-free number brings to the table to help your business grow.
1. Better Customer Service
As we just discussed, customers are an essential component of any business's success. It wouldn't be an exaggeration to say that businesses at their core are centered around consumers themselves. That's why many big companies invest a lot in improving their customer service channels because they understand that neglecting the customers will only drive them away.
A business that is working towards building brand loyalty will need to step up its customer service game by streamlining and optimizing the channels the customers use to contact the support agents. By using toll-free numbers, businesses introduce convenient communication channels for anyone trying to reach out to them. Since customers won't be charged for the call, they are more willing to communicate. The business in turn gets more opportunities to address consumer problems and ramp up customer engagement and satisfaction with the brand.
2. A Portable Solution
Let's say that you want to relocate your business, one of the major concerns you would face is getting a new contact number (especially if you've been using a landline solution) and frankly, that's a nightmare to handle. You would miss not only miss out on a lot of calls to your business but confirming that your customers don't dial in the old one can be a separate hassle.
With toll-free numbers, you can not only use your old contact information to still receive calls but also link it to a new one. In this way, you not only save yourself the hassle but also end up keeping your communication channels uninterrupted.
3. Improving Your Brand's Value
One of the main benefits a toll-free number offers a business is solidifying a good brand image. Think of it this way, you and your neighbor open a lemonade stand. You both get good customer traffic at the start. One day, you're doing business as always and a customer walks up and says that he wants to discuss a problem with the lemonade instead of just buying a glass. You ask him to pay a small fee if he wants to talk. The customer walks away and goes to the other lemonade stand and he offers to listen immediately. You keep this up and eventually, your customers won't bother buying your product because they feel money is your only concern. So, you lose precious customers and your brand's image is down the drain while it's the opposite for your competitor.
The same principle applies to toll-free numbers. By presenting a channel where customers can call at any time on any day to resolve their issues, you are not only making your brand look good but also satisfying the customers in the process. Not only that, but by using toll-free numbers, your brand doesn't belong to any run-of-the-mill company but instead, a big corporation, thus instilling confidence in potential buyers.
4. A Great Marketing Tool
Many companies use toll-free numbers as a marketing tool to promote their business and rightly so, they get good results. That's because they make it easier for people to reach out to the business which gives them an opportunity to convert leads into sales. Promoting a new product? Just slap your toll-free number alongside it and you'll get amazing call flow alone just from people who're simply interested in the product and your sales team can do the rest of the magic.
5. Rich with Features
A toll-free number isn't a one-trick pony. In fact, you'll be delighted to know that a toll-free number comes loaded with features. If you're using a software solution like PBXPlus to link your business to a toll-free number, then you can easily access and implement features like call recording, monitoring, and real-time analytics.
Features like these can help your business collect useful data and use them to make insights and drive future decisions. There's a reason why data is so valuable that big and successful companies dish out huge amounts of cash for data analysts to provide their insights. Data like this is nothing less than a gold mine for businesses.
6. Cheap and Great Value
It might come as a surprise to you but toll-free numbers are actually not that expensive. In fact, toll-free subscriptions are cheaper than a typical telephone subscription. Considering the insane value it provides, opting for a toll-free number has practically no downsides, you're getting great value for your money and you can capitalize on the numerous benefits it offers as well.
7. Powered By Cloud Technology
Cloud is the future and the future is here. Nowadays, new tech solutions like PBXPlus that offer phone solutions, particularly toll-free numbers, are powered by cloud technology. This not only makes toll-free numbers cheaper and more reliable than a conventional hardware solution but also easy to implement and use. So, you equip your business with the latest tech and you get the benefits that come with it. You're basically getting a deal that's too sweet to turn down.
Why Choose PBXPlus?
PBXPlus is the perfect tech solution for you to set up a toll-free number. You don't need to take our word for it, in fact, just looking at the collection of features it's bundled with makes you wonder if it's on a Black Friday sale.
For a tech solution, your priority should be to choose a service provider that caters to your needs the best and at a reasonable price. Well, the second part is a guarantee because, at $14.99 per month, you won't get a better phone solution. Regarding the first aspect, in addition to conveniently being able to set up a toll-free number for you, it also offers;
Call Flow Automation
Call Forwarding
Virtual Phone Numbers
Call Analytics
Call Recording and many more to boot.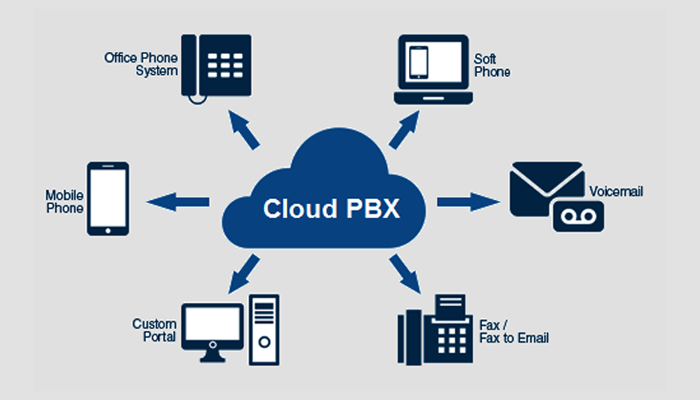 One more thing that you might be looking for is that if you already have a carrier, you can integrate it with PBXPlus without any hassle whatsoever and get the best phone system solution. So, if you're looking for a phone system service provider for your business that is reliable, consistent, loaded with features, cheap, and powered by cloud technology, then PBXPlus is what you're looking for.
How It Works – 3 Simple Steps
If you're still on edge wondering whether your business can really benefit from a complicated phone system using toll-free numbers. Well if that's the case, then it's going to be news for you that toll-free numbers aren't at all as complicated as you might think. Here's how they work in 3 simple steps:
1) A call is received on your toll-free number and the carrier recognizes it's toll-free from the prefix.
2) The call is then directed to the number linked to your office.
3) The features provided by the tech solution can be used on the call received on the toll-free number (like call recording and call forwarding).
And that's it. No weird computer magic that you need to know to use a toll-free number.
Conclusion
A PBXPlus toll-free phone number can benefit your business in many ways. It can help you to save money on your phone bill, have a more professional appearance, and keep your business organized. Additionally, a PBXPlus toll-free phone number can help you to track your calls, and to ensure that you are always available to your customers.
What Makes the Best Business Phone System?
#1
Get unlimited phone lines, IVR flows and minutes and never miss a single call
#2
Improve caller satisfaction while reducing cost with multi-level IVRs
#3
Add call activities and route calls real-time based on the lead owner in your CRM
#4
Respond to customer concerns quickly with voicemail transcriptions
#5
Choose toll-free and local numbers from 48+ countries
#6
Use the REST step to integrate your IVR flow with your database and backend
#7
Bring your favorite provider for the best possible rates ever
#8
Embed click-to-call widget on the website to increase leads
#9
Unbelievable pricing - the lowest you will ever find
#10
Everything your business needs - 50 apps, 24/5 support and 99.95% uptime
Join the SaaS Revolution
All-in-One Suite of 50 apps

Unbelievable pricing - $14.99/user

24/5 Chat, Phone and Email Support