Small Business Phone System for Boosting Productive Capacity
Unify your business communications with ease and efficiency. Connect your office phones and mobile devices with a small business phone system and use powerful automation software to manage your business calls, and more.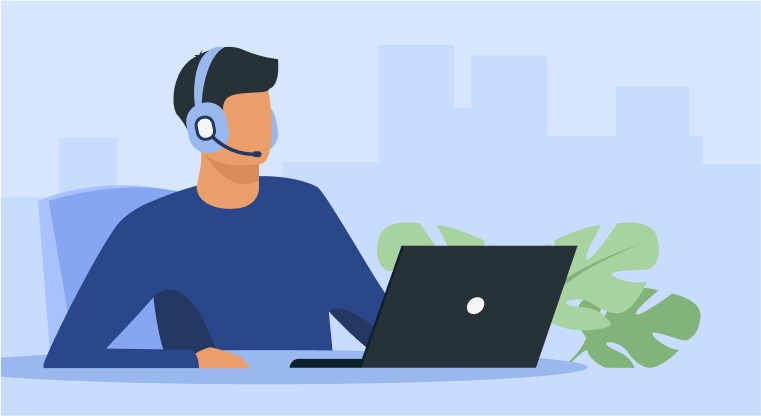 Business phones are a must, and there is just no denying their importance. Do you know the phrase "well-oiled" machine? Well, for a business, the oil is its phone system. Imagine if you just use muddy oil for the gears of a machine. Soon enough it would get rusted and stop working as a whole.
This muddy oil is equivalent to a bad phone system. So you better choose oil, and the correct one to make your machine work. An efficient phone system can directly translate to the success of the business. And not so surprisingly, we are here to give you some tips to boost productivity and efficiency with a small business phone system.
Why Do You Need a Small Business Phone System?
You know that phone systems are there to help your business prosper. However, you must be smart and choose a small phone system like the PBXPlus if you are just starting a business. Imagine you order a pair of shoes and it comes two sizes larger than your feet. You might be able to fit into it with additional socks and things of that nature, but it won't be comfortable to walk in.
The same is the case for small business phone system, you can get a bigger system than the one you need, but it will only reduce the efficiency of your business.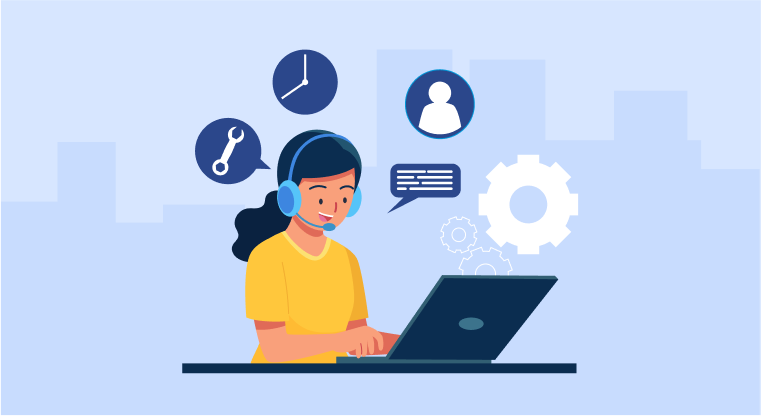 How Can You Improve Productivity With a Small Business Phone System?
Small business phone systems were invented to improve the productivity of businesses, so it won't be any different for your business either. What if you run a business on an old phone system and your potential clients are unable to reach you because of it? Think about how many potential sales you will be missing because your old system can't even handle it. This is where the small business phone system comes to the rescue. Taking away all that hardware mess and wiring systems, they work over the internet like the PBXPlus. With digital advancement, these systems have developed to a point where ignoring them is just not possible.
With extraordinary features such as managing every aspect of the business through the internet, companies have benefited immensely. Things just seem to run a hell of a lot smoother when all you need is an internet connection instead of 20 sets of wires installed through your offices.
Advantages of a Business Phone System
There is no rocket science behind the advantages of a business phone system. First and foremost is that they straight up help you save time and money, and who doesn't want a little extra cash In their pockets and time on their hands?
Now that you've chosen a business phone like PBXPlus, you can say goodbye to all of the old, expensive hardware and transport costs, as well as all the paper hassle.
The thing is, that business phones have eradicated all those frustrations. Now all you need is the internet, to stay connected at any time and anywhere. The features that were inaccessible before, are now just one click away. You wouldn't be wrong if you were to consider this as a one-stop shop for all business needs.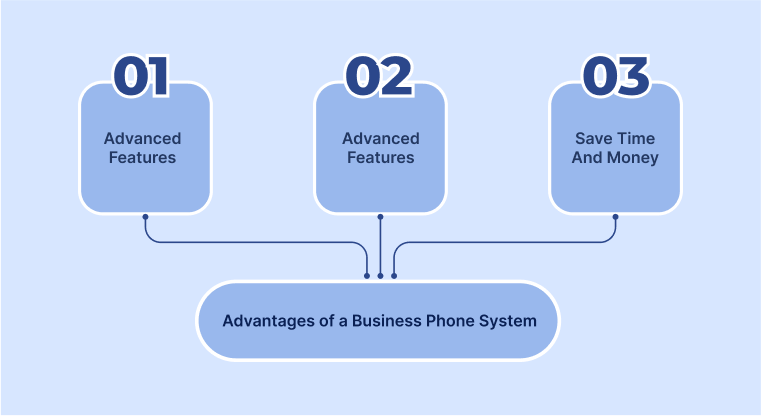 There remains the question of privacy. Every business owner wants privacy for important data but rarely do they get it if they are using old telephonic business systems. What if we told you that privacy and security are exactly what these newer business phone systems are based on? You'd want it right? There you have it, your choice has been made for you already.
Tips for Improving Business Productivity
Let us say it straight without beating around the bush, there are certain things that every business can use to boost its productivity. Features such as call forwarding, outbound dialers, and voicemail drops are a must-have for a business. Productivity is proportional to efficiency, and once you get a business phone that needs nothing but the internet, you will see an increase in both these aspects.
Contacting clients without a cap on the call limit is a good option and guess who provides this option? PBXPlus. There is another way of boosting productivity, and that is to merge apps and bring together the best features. The PBXPlus business phone system allows you to integrate with over 30+ apps to combine the best functions for your business.
Conclusion
By now you must have realized that if you use a small business phone system, you will have the power to bring on your provider, pay cheaper rates, integrate multiple CRMs, and so much more all while ensuring that your business is producing efficiently.
What Makes the Best Business Phone System?
#1
Get unlimited phone lines, IVR flows and minutes and never miss a single call
#2
Improve caller satisfaction while reducing cost with multi-level IVRs
#3
Add call activities and route calls real-time based on the lead owner in your CRM
#4
Respond to customer concerns quickly with voicemail transcriptions
#5
Choose toll-free and local numbers from 48+ countries
#6
Use the REST step to integrate your IVR flow with your database and backend
#7
Bring your favorite provider for the best possible rates ever
#8
Embed click-to-call widget on the website to increase leads
#9
Unbelievable pricing - the lowest you will ever find
#10
Everything your business needs - 50 apps, 24/5 support and 99.95% uptime
Join the SaaS Revolution
All-in-One Suite of 50 apps

Unbelievable pricing - $14.99/user

24/5 Chat, Phone and Email Support