Most Affordable Virtual PBX for Startup
Looking for an affordable virtual PBX phone system for your business? Then check out here for the most affordable virtual PBX system.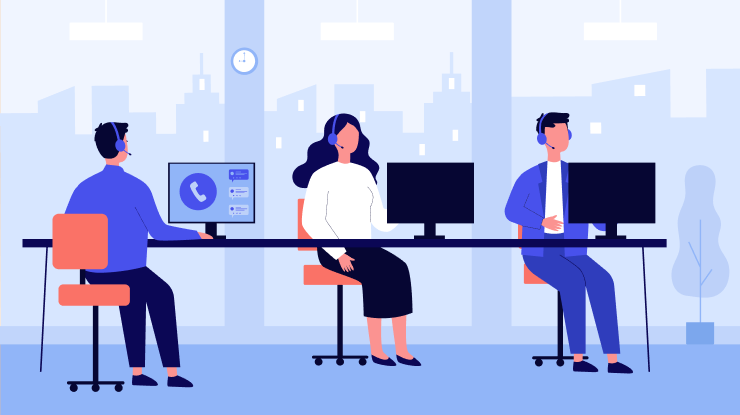 If you're a small business owner, you may have heard of the abbreviation PBX before. If you haven't, the purpose of this post is to help you understand virtual PBX services and how they may help your small business or startup. A private telephone network utilized within a corporation or organization is referred to as a private branch exchange system. A virtual PBX also allows you to have more phones than real phone lines and allows users to call one another for free. Users of the virtual PBX phone system are able to communicate both internally and externally while using a variety of communication channels, including Voice over IP, ISDN, and analog. transferring calls, voicemail, call recording, interactive voice menus (IVRs), and call queues are among the other functions available.
A virtual PBX(Private Branch Exchange) system runs on the cloud. This means that instead of using traditional phone lines, the phone system uses VoIP (Voice over Internet Protocol). In order to use this system, businesses need both a smartphone and an internet connection. According to Austin Segal, Vice President of Curator
Quality phone service and telephone technology is essential for effective operations and guest communication.
A virtual PBX can provide all of the features of a traditional PBX, including the main greeting, employee and department extensions, conferencing, and more, without the cost or limits of on-site hardware. Make the switch to a virtual PBX and manage your VoIP phone system with ease.
Features of Virtual PBX
When you switch to a cloud pbx system, you'll enjoy increased productivity, ease of scaling, and hundreds of integrations with products your company already uses. Plus, it's more inexpensive than traditional PBX systems and easier to administer.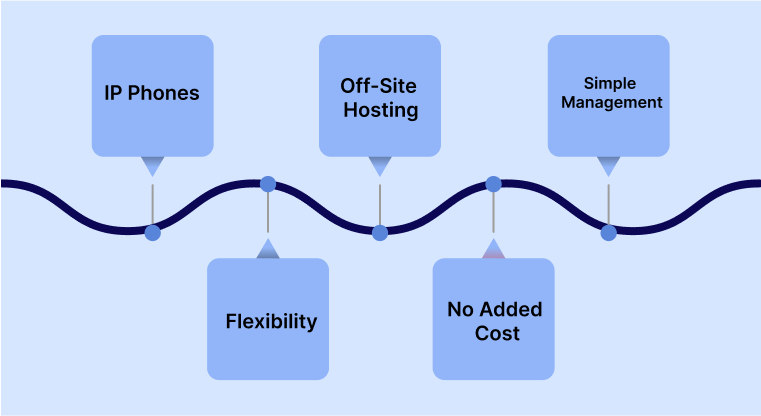 IP Phones
Cloud-based PBX systems are entirely Ethernet-based. This means that everyone in your company can use VoIP phones and mobile phones from anywhere there is an Internet connection.
Off-site Hosting
Your provider manages and maintains your virtual PBX phone system; therefore, the data centers are located elsewhere. This eliminates the need for hardware repair regularly.
Simple Management
All significant functions of cloud-based PBX solutions are integrated into an online dashboard. This means you can immediately route, assign rights, adjust phone configurations, and so on from your browser.
Flexibility
Whether you're on vacation or out of the office, Virtual PBX ensures that your clients and colleagues may reach you at any time.
No Added Cost
There are no additional costs because the solutions in this post are based exclusively on a plan-based paradigm. You make payment only for the features you require, nothing more and nothing less.
The Best Virtual PBX System for Your Business
PBXPlus by 500apps
PBXPlus is a cloud-based PBX system that gives companies access to phone lines all over the world. It provides a high level of transparency to customers and clients by producing virtual numbers for them to call. This way, they no longer have to worry about the legitimacy of the calls they receive. Soon after becoming a PBXPlus customer, you'll be able to generate new phone numbers in any country you choose.
When it comes to keeping you, your team, and your clients in touch, virtual PBX software provides a wide variety of capabilities to choose from. Some features you may enjoy include;
Use PBXPlus to make and receive calls from anywhere Sign Up 14 Day Trial
Call Forwarding: Taking a break? It's not an issue. Even if you're not in the office, PBXPlus can route or distribute calls to a number of your choice.

CRM Integration: There are many integrations available for PBXPlus that can be used with your CRM of choices, such as Salesforce, AgileCRM, Zoho, Hubspot, and more.
UniTel Voice
UniTel Voice is a cloud-based virtual phone solution tailored to the needs of small businesses and startups. UniTel Voice has you covered in pricing, features, call quality, ease of use, and customer service.
There is no gear to maintain or software to download with UniTel Voice. You can manage all of the capabilities of your cloud-based business phone system online and continue to operate your business with your existing phones (home, office, cell, landline, VoIP, or smartphone app). UniTel Voice simplifies all of the features and capabilities of other popular auto attendant phone systems. UniTel Voice is a professional virtual PBX that you can quickly set up and afford, whether you're a first-time entrepreneur, a busy small business owner, or a bootstrapped startup. There is no need for manuals or technical knowledge. You may also utilize the UniTel Voice mobile app to add your business phone number as a second number to your existing mobile phone, thereby converting your smartphone into an office phone while on the road.
Cloudphone
CloudPhone is a Web-based phone service that is inexpensive, flexible, and professional and can be used instead of a considerably more expensive on-site virtual PBX system. CloudPhone allows small businesses to set up business phone lines quickly, effortlessly, and affordably without buying gear or signing pricey contracts with local carriers. All of the benefits of a professional business phone system are at a fraction of the price. Their options feature a virtual receptionist who can automatically answer, route, and play messages, so it is not necessary to put your business on hold every time a call comes in. If your organization is concerned about efficiency, CloudPhone is a service that prides itself on facilitating efficiency and making it simple for businesses to increase their phone communication without slowing down their business in other areas.
CallHippo
Do you wish you could have a virtual PBX system that could learn more about your company the more you used it? That is precisely what CallHippo offers. Their clever virtual phone number system includes workflow automation, allowing you to plan exactly how your customer care personnel handle customer calls.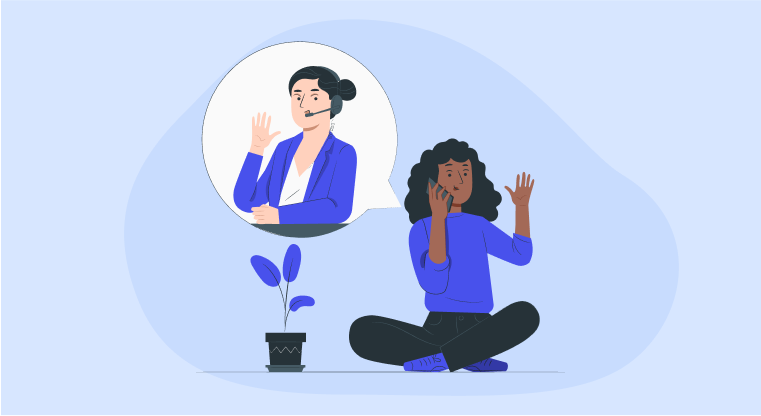 CallHippo may assist organizations in improving customer service, analyzing and optimizing staff productivity, and train new employees on how to operate within the processes built into their system. Their detailed activity feeds provide you with a top-down picture of your activities.
They presently provide numbers from more than 50 nations worldwide and boast a system setup time of fewer than three minutes. For teams who want to establish their sales and support procedures directly through their business phone provider, CallHippo is a fantastic alternative.
MyOperator
MyOperator is a VoIP provider that offers a variety of business phone options. Their Cloud virtual PBX system ensures scalability by allowing firms to divide calls across their team members. Toll-free numbers, virtual numbers, bespoke IVR, call recording, and in-depth call analytics are all included in their services, allowing businesses to assess their call operations better.
Call Desk features in MyOperator allow organizations to attend to all business calls without skipping a beat. The MyOperator system does not necessitate the purchase of expensive hardware. Their software focuses on providing businesses with a comprehensive business phone solution for different departments. Their prices increase according to the number of monthly minutes the consumer requires, but all include unlimited extensions.
CloudTalk
CloudTalk is a unified cloud-based phone system with a call center platform built-in. It's designed to integrate with current business tools, helpdesks, and eCommerce businesses, making client-to-company communication easier. The most popular monthly plan starts at $20 a month and can be upgraded as needed.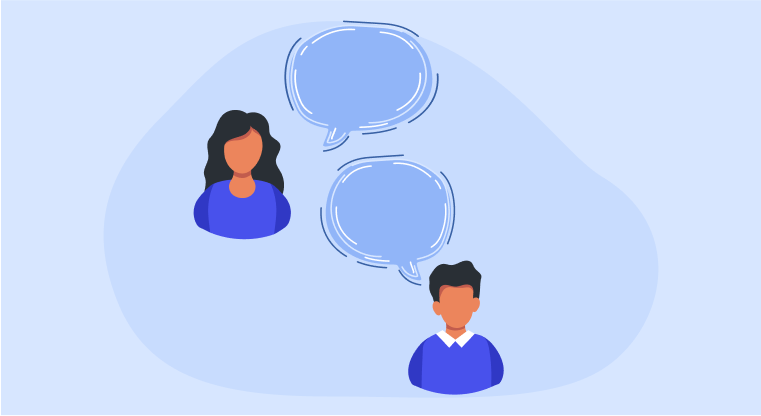 Unlike cumbersome in-house virtual PBX systems, CloudTalk is purely browser-based. This means that setting up your call center will take a few minutes, and you'll be able to start receiving calls right away. You and your staff have the option of recording and taking notes on each ring in real time. As a result, you have the flexibility to make long-term decisions that will benefit your company.
Slingshot VoIP
Slingshot VoIP is a cloud-based communications company that focuses on commercial VoIP. This platform provides carrier-grade services to small and medium-sized businesses, including small business phone system.
Slingshot fills the gap between traditional telecommunication providers and hardware vendors regarding neglect and lousy customer service, where finger-pointing and passing the blame are popular explanations for technical issues. Slingshot is a one-stop shop for all business communication needs, incorporating technologies from telecom carriers and hardware vendors.
Talkroute
Any phone may be turned into a virtual phone system with Talkroute! Talkroute is a virtual phone system dedicated to providing small business owners and entrepreneurs with the tools and features they need to manage their companies efficiently, professionally, and cost-effectively. Talkroute, which is entirely cloud-based and offers a wide range of highly customizable capabilities, makes it easier than ever for entrepreneurs and small company owners to run their businesses from anywhere at any time.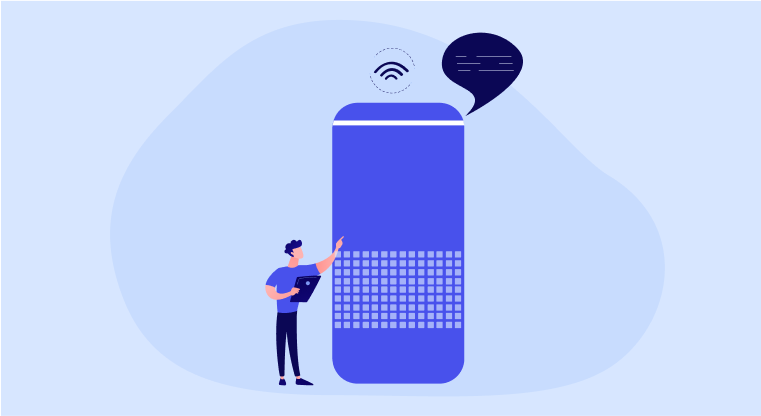 The options available to you include departmental and staff extensions, You can design extensions for everyone, whether you have one employee or a hundred. Make multi-digit employee extensions and single-digit department extensions. Virtual Numbers, both local and toll-free: You have the option of selecting as many toll-free numbers and local numbers as you require. At any time, talk route numbers can be added, withdrawn, or transferred. Establishing a local and national presence is now easier than ever.
Vonage
In the business phone industry, Vonage is a force to be reckoned with. The company offers a variety of VoIP business phone services that allow businesses to get their toll-free number and take advantage of the company's superior mobile features. A dependable mobile app, desktop app, conference calls, online meetings, video conferencing, file sharing, multi-level auto-attendant, CRM connectors, call recording, group conversations, and business voicemails are just a few of their capabilities. After signing up with Vonage, you may immediately download the app and begin using their service on your mobile device.
Aircall
Are you seeking a business phone system that can expand your company? Aircall is the place to go. It is a great option for business owners or managers who want to build their call center and grow it as their company grows. So, how difficult is it to put Aircall to use in practice? The good news is that everything is very much automatic, from signing up to getting your first phone number. You can start adding phone numbers from more than 50 countries once you've set up your team structure.
You can modify each number you create for country needs, and you can even attach a number to a particular team member. That isn't all, though. You'll need support for third-party integrations to make your call center as complete as feasible. Most likely, you already keep track of your clients using helpdesk software or another method. More than 100 products and platforms used by modern business owners are included in the current list of integrations.
Conclusion
It's 2022, and more and more businesses are looking toward digital and technological innovations in their work environment. Phones and phone bills are being weaned off in favor of cloud-based systems like PBX services. This is mainly for their affordability and versatility when compared to standard phone systems. In addition, cloud-based PBX systems give you the freedom to do business from anywhere. The most important part is that most of it happens right in your browser. Calls may still be logged, staff can be managed, and some of the solutions on this list go above and above to deliver the most excellent possible customer contact experience.
If you are in the market for a new PBX system, you should check out PBXPlus. It is a virtual PBX software offered by 500apps and it comes with a lot of features and tools.
What Makes the Best Business Phone System?
#1
Get unlimited phone lines, IVR flows and minutes and never miss a single call
#2
Improve caller satisfaction while reducing cost with multi-level IVRs
#3
Add call activities and route calls real-time based on the lead owner in your CRM
#4
Respond to customer concerns quickly with voicemail transcriptions
#5
Choose toll-free and local numbers from 48+ countries
#6
Use the REST step to integrate your IVR flow with your database and backend
#7
Bring your favorite provider for the best possible rates ever
#8
Embed click-to-call widget on the website to increase leads
#9
Unbelievable pricing - the lowest you will ever find
#10
Everything your business needs - 50 apps, 24/5 support and 99.95% uptime
Join the SaaS Revolution
All-in-One Suite of 50 apps

Unbelievable pricing - $14.99/user

24/5 Chat, Phone and Email Support