How to Fix Virtual PBX Software Problems?
A virtual PBX is a great boon to businesses across scale and industry in that anyone can set it up efficiently with minimal investment.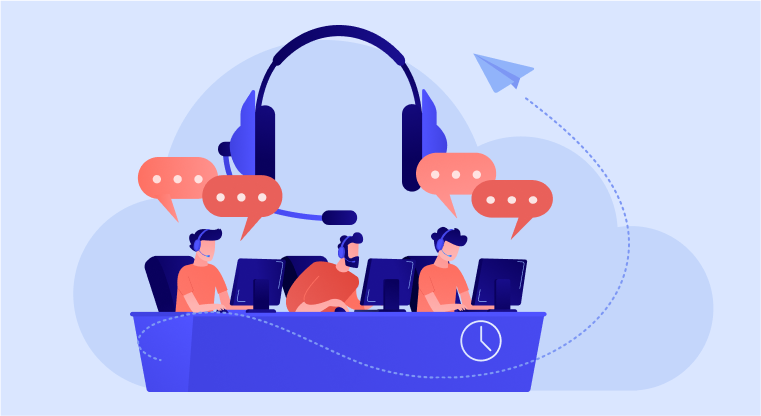 Virtual PBX software is a great boon to businesses across scale and industry in that anyone can set it up efficiently with minimal investment.
According to Michael Robertson, "VoIP has been all about free PC-to-PC calls. Area775 is the first service that links VoIP to the traditional phone world and gives users unprecedented power to manage their voice communications by screening and answering calls on any SIP device, computer, or regular phone, as well as transferring calls between their devices."
That being stated like any other system, it may have issues sometimes, its high-tech nature notwithstanding. But before we touch upon those let us first understand what a virtual PBX actually is. A virtual PBX as you would have surmised is digital in nature and lets one make calls over the internet. It is, however, compatible with conventional phones and allows you to go ahead and do conference calling, send a voicemail, and even do call forwarding with the added advantage that you are not constrained by geography. In other words, you can carry out these functions across the world.
What's great about a virtual PBX is the fact that one can leverage cloud technology to empower customers to access just the departments and employees they need to connect with. At the same time, it enables employees to communicate effortlessly and seamlessly, regardless of their location. This helps enhance both productivity and efficiency thereby enhancing the bottom line of a business. Take the case of PBXPlus which offers seamless troubleshooting as part of vendor support. Let's look at what this entails
Common Issues with a Virtual PBX Software that be Solves Effortlessly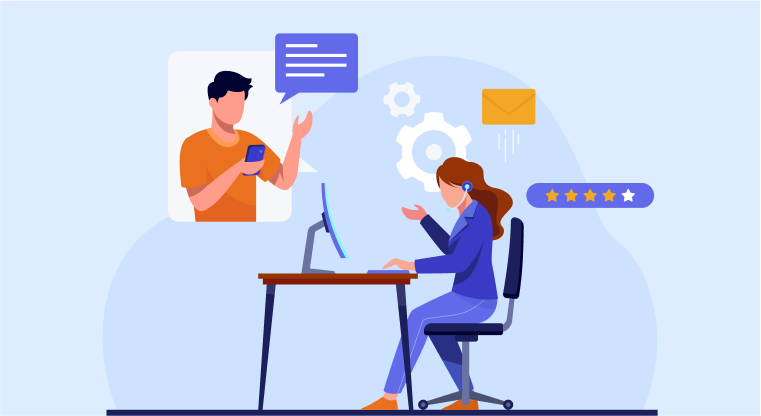 1. Internet Connectivity Issues
Virtual PBX systems are extremely robust these days and don't really have a problem. However, considering the fact that these require internet connectivity to function, it may be a good idea to make oneself familiar with network troubleshooting measures to resolve any mundane issues that might crop up.
Among the things that might impact the smooth functioning of an internet network are power outages, internet breakdowns, bad network connectivity, and an overcrowded network. These can create all kinds of quality issues including packet loss and in extreme cases total network collapse. It is therefore imperative that one takes all the necessary steps to ensure that none of these issues impact the efficiency of one's virtual PBX system and cause it to impact one's business.
Among the things to check for are whether all cable connections are secure and whether none of the cables are damaged. That apart, it makes sense to carry out a check on the router configuration and if required, one may need to reset it. In terms of the quality of settings, we have to ensure that it is set at the highest level.
Call quality issues are often on account of packet loss, which is something one should definitely address. The way to check whether there is any such thing going on one may carry out a third-party test. It analyzes things like the network speed and the kind of data and the number of voice packets that are lost during transmission through the network. Very often the origin of one's call quality issue lies in the kind of speed a network has.
In case all the above troubleshooting tips don't provide redress to the issues faced by a PBX system, it's time to get in touch with the vendor for a resolution.
2. Maintaining Service Levels
The very first thing that one needs to do to ensure maintenance of service levels with regard to a PBX system is to ensure that the vendor you choose provides you with a service level agreement. This is essential to ensure that the backend manned by the vendor functions seamlessly and according to expectations.
On your part, one needs to follow certain practices that will ensure that you receive the best quality of service while using the PBX system. Among these are a good internet connection and ensuring that routers and switches that help connect it to the VoIP system are able to lead the data to where it is required to be to ensure synchronization between the hardware and the network. For instance, precise QoS-enabled routers and switches equipped with functions to accord priority to one's VoIP traffic vis-a-vis standard internet usage.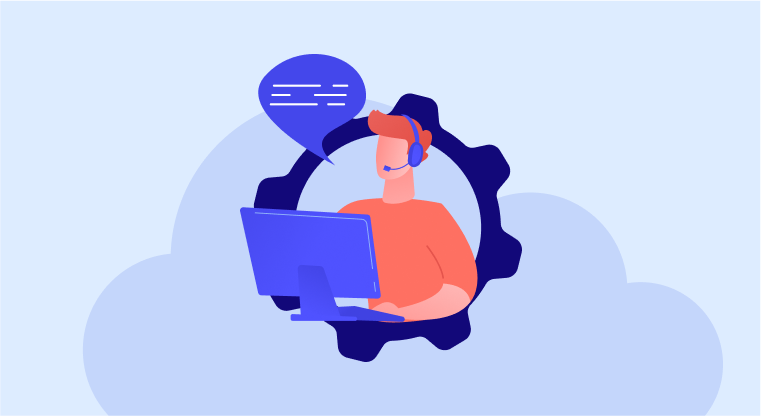 That apart, reducing the number of access points that one's data traverses through also enhances the level of service received by you. Then there is the case of some firewalls that filter incoming traffic and may need to be configured in a manner that VoIP data obtains the bandwidth to function efficiently.
3. Dated Hardware and Phones
The best way to deal with the issue of obsolete and dated hardware and phones is to update. If a business plan to make a switch to a hosted network it might be the right time to carry out a rejig with regard to the existing one. This could be done by installing up-to-date modem routers, wires, switches, or any other hardware and access points that need to be changed. One should also consider replacing old phones with modern ones.
As a matter of fact, many vendors will provide you with phones that are pre-configured with the new system, saving you the trouble of having to plod through obsolete web portals trying to locate the required IP addresses and account names to accommodate the old phones within the new system.
With regard to hardware upgradation, it is really not that expensive, considering that more than cutting-edge equipment, one may need to focus on compatibility with what you plan to use. The vendors may provide you with compatible switches and routers, or you may obtain them from other retailers.
Restarting Your System or Resetting Your PBXPlus Software by 500apps Sign Up 14 Day Trial
One needn't buy the most expensive parts but focus on getting what works for you. You would be well advised though to docs on quality rather than price when sourcing something as important as a router that has a direct bearing on the call quality. Proper configuration of the hardware for the task that you have in mind is the next thing that you have to take care of. Your VoIP provider can assist you in getting set up as long as you are able to source VoIP-compatible hardware.
One thing to be borne in mind is the fact that the fewer the number of points that exist between the internet network and the hosted PBX the better it is. This is because the fewer the number of routers the fewer will be the restrictions on the data as well as the network. As mentioned earlier, installing new phones when upgrading to a hosted PBX saves one the bother of making the old phones compatible with a digital system, even though one can use the help of the customer service provided by the vendor to handle that.
4. Training
The fact that most of the installation and setup process pertaining to the deployment of a hosted PBX is something that is handled by the provider via the cloud, there is really no requirement of any extensive training for it. Given that the service is hosted at the vendor's back end and data center and may not require deploying any infrastructure, all that the setup usually takes is the installation of a new router.
As a matter of fact, a new phone system based on hosted PBS can be up and running in a matter of minutes. If you have provided a strong and stable internet connection and the right kind of hardware to go with it, you are ready to start making and receiving calls.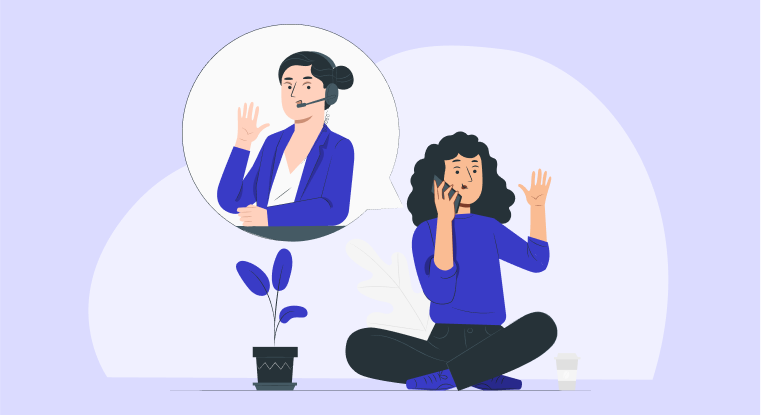 No longer do you have to wade through technical jargon trying to determine which codec is just right for your system and trying to source the right kind of hardware? That being stated, setting up a phone system takes more than plugging a phone into a router. The thing about a hosted PBX solution is that there is a huge list of features to contend with and it does require some time to do the configuring. But no longer does one have to go through a long list of complicated instructions.
Most hosted PBX vendors provide access to a user-friendly web portal that can enable anyone to use its click-and-drag technique to customize their phone system, the way that they want it. You really don't need to train your employees to do that.
5. Customer Support
Though there are a large number of vendors who provide hosted PBX systems, not all provide the same level of customer service. Among the ones who do are Business Phone System. However, not all virtual PBX vendors deliver on the promises they make when pitching their system. If your phones go down at midnight, your vendor should be ready to connect with you and provide a solution.
Before signing on the dotted line, it might be a good idea to find out what the customer support backup consists of in terms of accessibility and avenues provided for connecting. Factors to be considered are 24x7 phone lines, emails, and the availability of a web chat facility.
The easier a vendor makes it for their customers to contact them, in case anything goes wrong with their virtual PBX, the better it is.
6. Security
The very fact that one has gone for a virtual PBX means that one has access to a number of security features This tweet demonstrates why-" NEW: Gaza & Egypt-based hackers hijacked VoIP servers of over 1200 companies (across 60 countries) to profit from premium rate virtual phone numbers".
NEW: Gaza & Egypt-based hackers hijacked VoIP servers of over 1200 companies (across 60 countries) to profit from premium rate phone numbers.

Read details: https://t.co/Cn9ZpdTfYo#infosec #cybersecurity pic.twitter.com/UvuDhT1GFR

— The Hacker News (@TheHackersNews) November 5, 2020
For one, administrators are provided with access to the web portal that not only lets one obtain analytical information, but also certain security features. They are empowered to put in place access levels decided on a per-user basis ensuring that only certain designated individuals can access certain specific features.
Administrators are usually vested with the authority to remotely disable a phone from using a virtual PBX service emanating from the same portal. This can prevent ex-employees from obtaining access to the network. One can use the same portal to track phone usage or if need be, even record calls to listen to later.
The servers connected to a virtual PBX are protected by cutting-edge encryption to make sure that any intercepted messages are scrambled and therefore unintelligible There will also be firewall protection to protect the integrity of a business's communications. Apart, one can add a cloud encryption gateway and also make passwords mandatory for all the devices as well as connections leading to a network. This will forestall all kinds of efforts to breach security.
One can also have a provision of the hardware one has deployed clamping down on the network, by way of the routers themselves performing the function of firewalls. They can also deploy their own software firewalls. The more security that one can have the safer it is for the smooth and unhindered functioning of the virtual PBX.
Conclusion
The time has come for all businesses to make a move to virtual PBX systems by 500apps, given the tremendous number of advantages that accrue from its adoption. That being stated, one does have to apprise oneself of any issues that might arise out of its adoption, as is indeed the case with the adoption of any new strategy. Virtual PBXs are not only very easy to deploy and use, but they also come with robust inbuilt security features. Apart from, one can take certain precautions as detailed in this article to ensure that one doesn't run into any kind of roadblocks in the implementation of this very useful new technology.
We are in the middle of a technological revolution that is transforming our world before our very eyes. The mass adoption of virtual PBXs by businesses big and small is a part of that inexorable march of technology. It is to be welcomed, but by taking all the necessary precautions.
What Makes the Best Business Phone System?
#1
Get unlimited phone lines, IVR flows and minutes and never miss a single call
#2
Improve caller satisfaction while reducing cost with multi-level IVRs
#3
Add call activities and route calls real-time based on the lead owner in your CRM
#4
Respond to customer concerns quickly with voicemail transcriptions
#5
Choose toll-free and local numbers from 48+ countries
#6
Use the REST step to integrate your IVR flow with your database and backend
#7
Bring your favorite provider for the best possible rates ever
#8
Embed click-to-call widget on the website to increase leads
#9
Unbelievable pricing - the lowest you will ever find
#10
Everything your business needs - 50 apps, 24/5 support and 99.95% uptime
Join the SaaS Revolution
All-in-One Suite of 50 apps

Unbelievable pricing - $14.99/user

24/5 Chat, Phone and Email Support