6 Reasons Why Virtual Phone Numbers Benefit Your Business
Virtual phone numbers provide a cost-effective way to manage your business from anywhere. Learn how virtual numbers can help you save money and increase efficiency.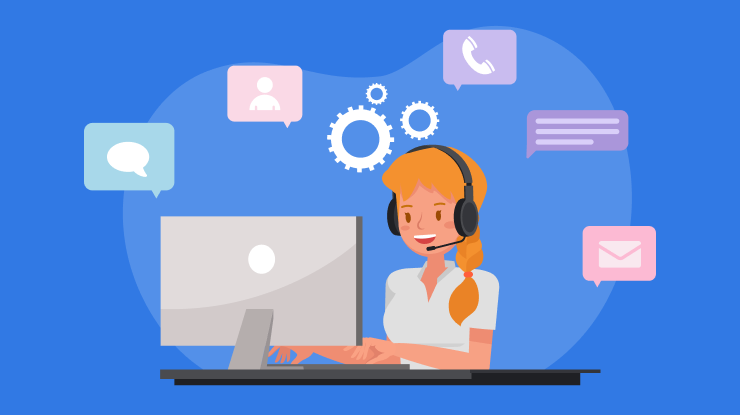 The easiest escape from the hassle of managing phones is to get a virtual phone number. It is internet-based and provides you with instant connection anywhere across the globe. Considering its convenience, this does not come as a shock that the popularity of virtual numbers is increasing day by day. Not only that, there is an added element of privacy to virtual numbers as they cannot be accessed easily by just anyone.
Do not confuse virtual numbers with telephone numbers that are connected to a landline. These numbers merely originate on the cloud and get linked with the telephone number that you already own. Many new businesses have adopted this virtual phone system such as those provided by PBXPlus. This is one of the ways of getting an edge over your competition. The advantages of virtual numbers are plenty and you'll learn how they can benefit your business below.
Reasons Why Virtual Phone Numbers Benefit your Business
1. No Need for a Separate Phone
Most business owners have to manage various phones to keep up with their intensive sales processes. With virtual phone numbers, you can adjust these calls and orders instantly and sort them as you, please. Since the technology is cloud-based, there is no need to set up and manage additional hardware. Your assistants will not have to sit by the phone at all times just to receive important calls and information.
You can get it all from the internet by opening up a virtual system such as PBXPlus. It removes any hassle related to separate phones and incorporates all your telephonic functions into a cloud-based system. You can access the system from any internet-connected device making it time, space, and resource-efficient.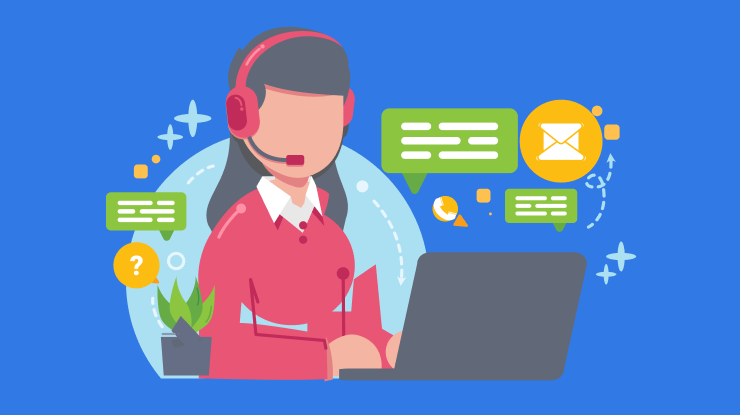 2. Take Calls from Anywhere
One of the biggest problems with landline phones is that you have to sit by them to receive calls. Don't you think it's time to get rid of this problem? Well, the virtual phone system is exactly the solution to this problem. You can access calls from anywhere at any time as long as you have a good internet connection.
Gone are the days when additional money was paid to people just to notify you of any phone calls. You can just open up the system on your phone and manage it all on your own now. If anything, you can now be available for being connected to any call when the need arises. There is no restriction on time or place so feel free to be wherever you like and your calls will reach you instantly.
3. Flexibility in Directing Calls
Directing calls is a very handy feature, especially in an environment that is flooded with incoming calls. Although this feature is very useful, landlines and cell phones don't actually make it easy to direct the calls, especially when receiving multiple calls at the same time since you either need to drop a call or put it on hold. On cloud-based virtual phone systems, you get access to advanced features such as call forwarding, you can easily direct calls however you please. As a business owner, you don't want any customer left unattended, so this is the perfect system for you. You can direct the calls from one device to another with just one tap so that all customers are attended to properly.
Based on the availability of your agents, you can arrange forwarding schedules in a manner that they are synchronized with the business hours. You won't have to chase calls or worry about the ones you have missed. The only thing you will have to do is direct them properly.
4. Track Your Marketing
With virtual numbers, your marketing dilemma will also be kept in check. You can keep track of all your marketing ventures and make data-driven decisions. By connecting PBXPlus with other applications such as Salesforce, AgileCRM, and REST API, you can handle the marketing aspect of your business quite adeptly.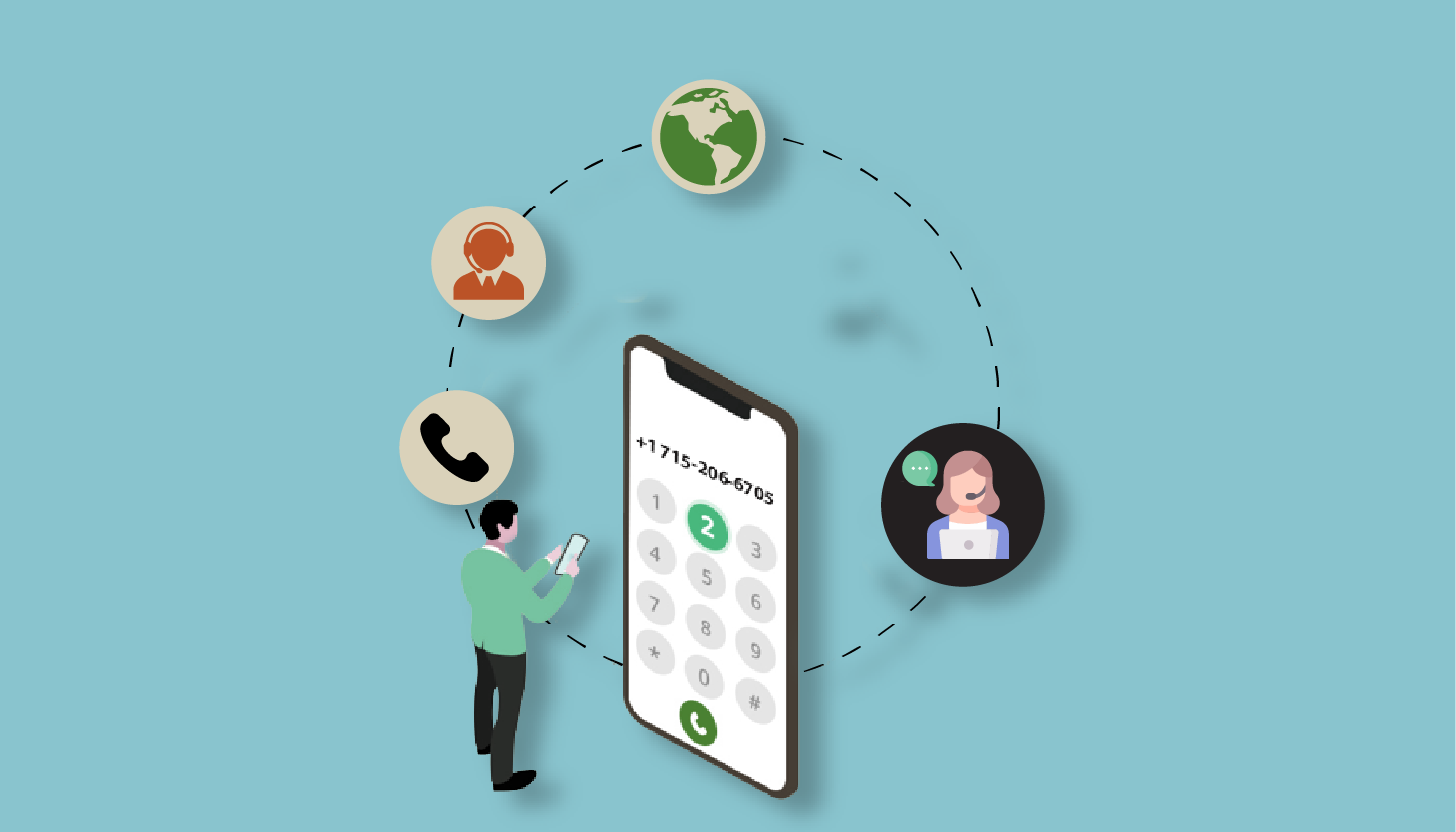 5. No Missed Calls
Are you not tired of blaming your employees for missing calls? They might not even be fully aware of the negative impacts it has on your business. New businesses especially need to capitalize on every single call for their growth and missing even a single one can be very dire. A virtual phone system would help them get rid of such issues in a heartbeat and they wouldn't have to deal with missed calls anymore. Businesses often struggle to keep up with flooding incoming calls and most of them go unattended, however, a virtual phone system makes it easy to take care of all these calls efficiently.
6. Value-added Features
Unlike the telephone system, virtual phone systems come with many added features such as parallel ringing, advanced call forwarding, and call recording that can be invaluable. These features immensely help a business and you can outdo your competitors by implementing them as well.
Virtual phone numbers have become a need for new businesses rather than a want. Every business wants to beat its competitors and this is one of the steps in doing so. What is the point in holding on to outdated methods and technology when newer and cheaper technology is at hand?
What Makes the Best Business Phone System?
#1
Get unlimited phone lines, IVR flows and minutes and never miss a single call
#2
Improve caller satisfaction while reducing cost with multi-level IVRs
#3
Add call activities and route calls real-time based on the lead owner in your CRM
#4
Respond to customer concerns quickly with voicemail transcriptions
#5
Choose toll-free and local numbers from 48+ countries
#6
Use the REST step to integrate your IVR flow with your database and backend
#7
Bring your favorite provider for the best possible rates ever
#8
Embed click-to-call widget on the website to increase leads
#9
Unbelievable pricing - the lowest you will ever find
#10
Everything your business needs - 50 apps, 24/5 support and 99.95% uptime
Join the SaaS Revolution
All-in-One Suite of 50 apps

Unbelievable pricing - $14.99/user

24/5 Chat, Phone and Email Support