How to Optimize Call Flow With an IVR?
IVR can make customer interactions more efficient and often take the form of a system that delivers information to callers without needing an agent. Here are four ways that IVRs can improve your call flow.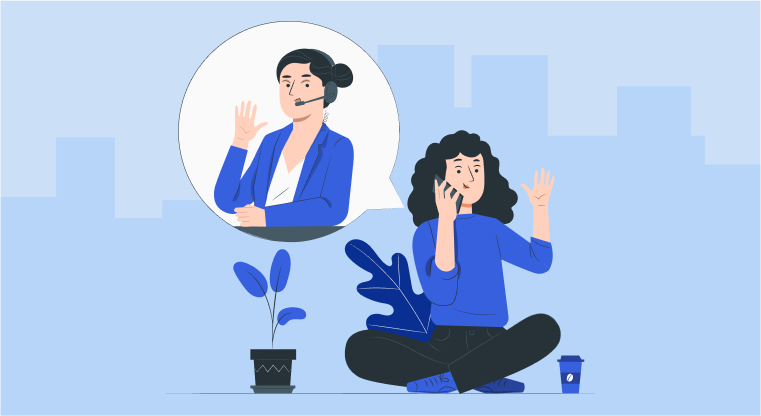 Have you ever wondered how businesses set up a system where a machine responds instead of a live agent? Well, this system is called an Interactive Voice Response (IVR). All the big companies use this system because they are well aware of the advantages it has in terms of time-saving and customer management. You can improve your business's call flow significantly if you implement this system as well.
How Does Interactive Voice Response Work?
You can call it an avatar; one that operates as a response to a human command. It uses a collection of inbuilt responses that the machine vocalizes when buttons on a keypad are pressed.
You can conveniently make use of the predetermined keypad responses to have your call directed toward a live agent or specialist. Most organizations use business phone systems to sort out the needs of the customers while minimizing the need of the agents.
Uses of Interactive Voice Response
There is no way you have not come across IVR already. For instance, when you call a telephone company to register a complaint, you get the option to select the language conveyed to you by a machine. This machine is the IVR that has been implemented by that company to revamp its call flow.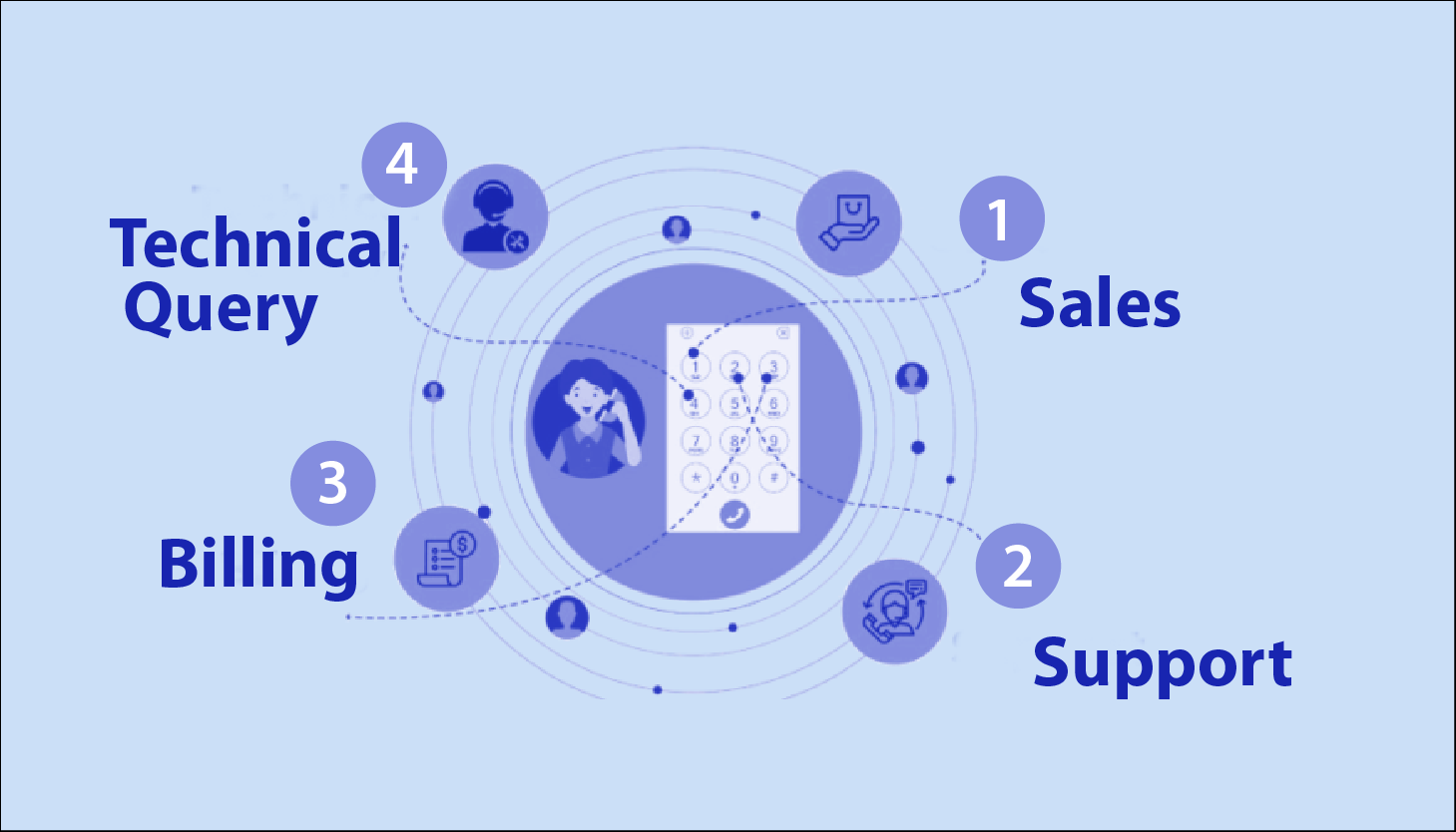 You might know this already but in call centers, most new employees are trained on avatars, which use recorded responses to convert sales leads. Call routing through IVRs has become a widely used functionality. Even professional tools such as PBXPlus offer IVR features as standard.
Benefits of Interactive Voice Response
If your business has working hours set, then the IVR is really handy. For instance, if your business only operates between 9 am to 5 pm, then any customer calling after 5 pm will be notified by the IVR that they are calling outside of business hours.
Moreover, IVRs can help the customer easily choose between options such as registering complaints manually (through an agent) or automatically. Some people that might have difficulty with the language in use are provided with a choice to change the language by the IVR system as offered by the PBXPlus.
Call Flow
Are you in need of a system or method that can teach your freshly recruited employees how to handle customer service better? This is where call flow comes in. It is a method that guides your agents through the process of solving customer service problems.
You can consider it a step-by-step roadmap that your employees can benefit from when it comes to solving customer queries. Many of them might be confused about which questions to ask, or what actions to take. Call flow guides them through all of this and makes it seem like a piece of cake.
How IVRs Can Improve Your Call Flow?
If you are familiar with the telecom business, you know that one of the most frustrating things is when calls do not generate leads. Wouldn't it be wonderful if you could just decipher these calls and not entertain them? This is the purpose of IVRs. Agents do not need to get to the bottom of every call to know their customer's needs as the ivr will do it for them. Customers with basic issues will be directed to the right address instantly saving a lot of time.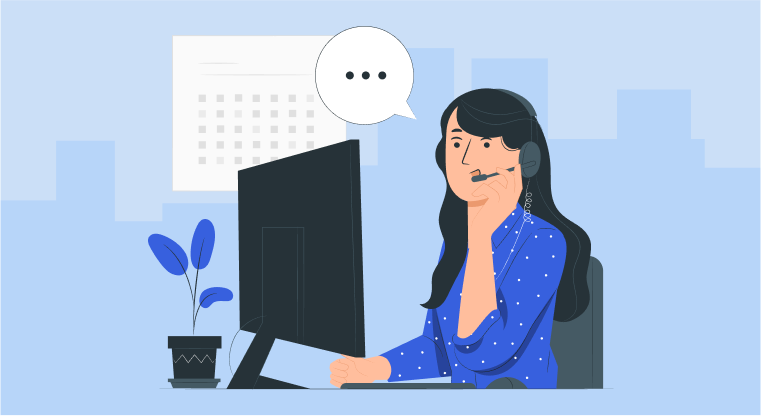 In addition to this, call routing costs are reduced and the misrouted calls are kept to a minimum through the IVRs.
Disadvantages of IVR
Like everything in life, nothing is perfect and IVRs are no exception. They are centered on technology and older people that cannot do well with technology seem to dislike interactions with an IVR system. Not only that, many people detest speaking to machines as they consider it disrespectful.
However, these issues arise only if the system is not optimized properly like the PBXPlus business phone system. Sometimes the menu might be too long, or the machine's language might not be easy to make sense to the customers so these issues must be kept in mind.
Interactive Voice Response Advancements Through AI
Blink once, and there is a new development in AI. This rapid improvement in AI tech is also directly improving the interactive voice response system. Conversational AI has significantly bolstered speech recognition and enhanced an IVR's potential to interpret free-flow human speech. Such AI has removed many of the disadvantages we mentioned earlier by indulging the customers in an entirely oral interaction with the machine. Intelligent human dialogues are better at convincing customers than keypad responses.
What Makes the Best Business Phone System?
#1
Get unlimited phone lines, IVR flows and minutes and never miss a single call
#2
Improve caller satisfaction while reducing cost with multi-level IVRs
#3
Add call activities and route calls real-time based on the lead owner in your CRM
#4
Respond to customer concerns quickly with voicemail transcriptions
#5
Choose toll-free and local numbers from 48+ countries
#6
Use the REST step to integrate your IVR flow with your database and backend
#7
Bring your favorite provider for the best possible rates ever
#8
Embed click-to-call widget on the website to increase leads
#9
Unbelievable pricing - the lowest you will ever find
#10
Everything your business needs - 50 apps, 24/5 support and 99.95% uptime
Join the SaaS Revolution
All-in-One Suite of 50 apps

Unbelievable pricing - $14.99/user

24/5 Chat, Phone and Email Support