10 Best Trends In VoIP PBX Software
The global VoIP market has experienced exponential growth in the last 20 years. With continuous technological improvements and commercial adoption, the industry appears to be moving faster than ever in terms of usage, market share, and revenue.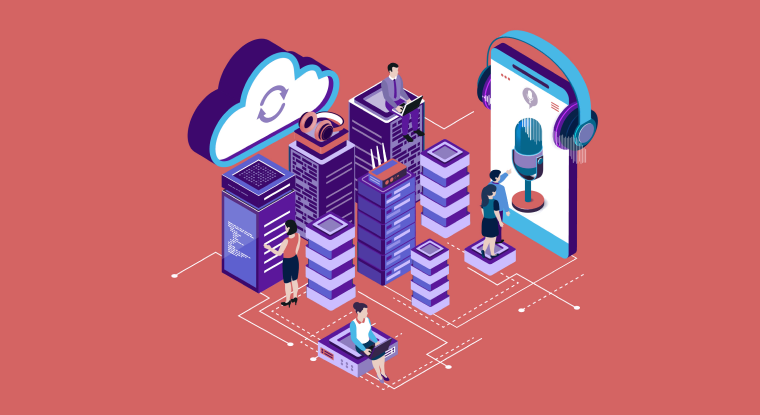 The digital age has engendered a culture in which everything is available on demand. This means that companies have an increasing need for cost-effective communication solutions that can support business mobility. This is where VoIP PBX comes in.
VoIP PBX has been growing for the past two decades, and with technological improvements, support from various sectors, and adoption across different spheres, it does not seem like this market will be slowing down any time soon. In fact, various papers have pointed out that VoIP's usage, revenue, and market share are all growing at exponential rates, and will continue to do so. As more people and businesses adopt and increasingly rely on VoIP PBX, it is interesting to explore and follow the trends in this market segment to ensure you and your business are leveraging its full use.
This is why it comes as no surprise that the global VoIP PBX market is projected to grow up to $55 billion by 2025 and is expected to reach $102.48 billion by the end of 2026. In this same vein, Skype's International long-distance calls now exceed those of all major telcos combined.
STAGGERING! Skype Internatn'l Long Distance Calls Now Exceed Those of ALL major #telcos COMBINED! Just 20 years ago LD used to represent ~70% of telco profit! #MWC19 #MWC2019 #VoIP #tech #trends #telcos #telecoms #telecom #disruption #disruptive #innovation #disruptiveinnovation pic.twitter.com/J4hVnewAGl

— Jim Harris #MWC21 (@JimHarris) February 24, 2019
2020 has been anything but an ordinary year. Indranil Roy, Executive Director, Human Capital practice, Deloitte Consulting believes one of the lessons learned is that we can accomplish most tasks remotely without a significant drop in productivity or quality. Most employees appreciate flexibility, especially those with long commute times. With 2021 on the horizon, it's time to take stock of the year that's gone by and plan for the year ahead.
There are certain VoIP PBX trends to consider to be better prepared for 2022. The main benefits of VoIP PBX include:
Reduced line rental costs
Reduced call costs – reducing your monthly bills
Built-in voicemail
Voicemail to email – meaning you can receive your messages wherever you are
Make and receive calls wherever you are
Reduce multi-site costs by having extensions in multiple locations
Free calls between employees
Economical international calls
2020 has seen the biggest rise in home working in history, a cause of the rise of VoIP pbx usage. In April 2020, 46.6% of people in employment did some work at home, mainly because of the pandemic. However, it is predicted that many employees can expect to see a permanent shift towards home working in a post-Covid world.
VoIP PBX Technology Trends To Watch In 2022
1. Adoption of 5G
It is almost impossible to talk about any internet-based service without talking about it in the context of 5G. 5G is the fifth-generation wireless network technology that is touted to radically change internet connectivity. Its main advantages include faster internet speeds and shorter response times, all while eliminating packet loss and jitter during data transfer.
What this means for the industry is that VoIP users will see improved call quality, faster connections when calls are being made and received, and increased capacities. That last point is especially important as PBX starts to integrate video and other forms of communication.
2. Artificial Intelligence in Service
Now, companies are looking to leverage AI for customer service. In fact, some companies are making huge investments in the development of automated customer service agents, threat prevention systems, and sales process automation, all powered by AI.
AI and virtual PBX are two of the fastest-growing technologies of all time. Combined, they have the power to dramatically enhance a company's customer service offering by analyzing speech patterns and providing real-time call translations to prevent language from becoming a barrier.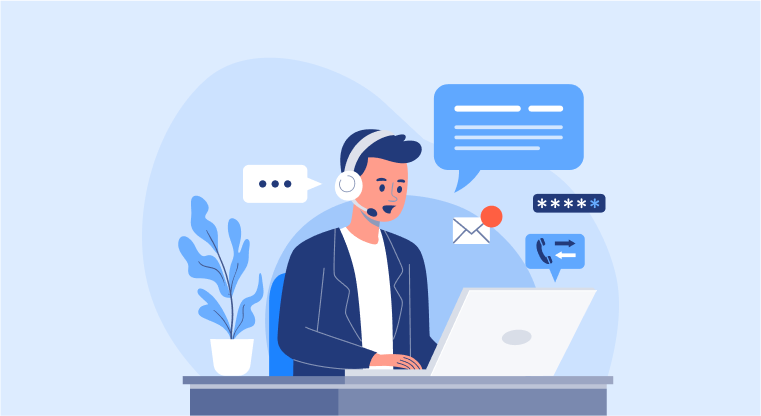 AI technology is predicted to be able to predict a customer's behavior over the phone in the future. Providing valuable insights into the customer will allow companies to adapt their approach to customer service based on the type of customer they are.
AI has allowed the technology behind virtual assistants to become so advanced that they can help with everyday tasks such as routing calls or diverting calls to voicemail. It is expected that this technology will also be used in the future to collect customer information and help provide a more personalized service to customers.
3. Increased Demand for Communications as a Service
For the past few years, communication channels have been continuously consolidated into a single service. This practice has given birth to what is known as Unified Communications as a Service (UCaaS). These services use VoIP PBX as the underlying technology, but they offer much more than voice calls. Other services that can be bundled into one service platform include web and video conferencing, faxing, instant messaging, and team collaboration features.
One of the biggest advantages of using UCaaS is that it can save businesses both time and money when setting up their communications networks because companies would no longer have to purchase and install separate video and audio equipment, instant messaging software, and voice solutions.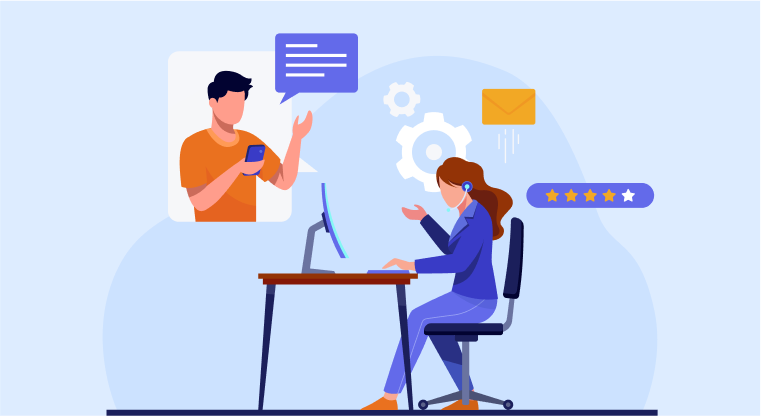 Another major advantage of using UCaaS, and why businesses should keep an eye on it is that it is cloud-based. This means that users can access it or log in from anywhere as long as they have an internet connection, which is where 5G ties into all this. Being cloud-based also makes it easy to integrate UCaaS with other marketing tools.
4. The Death of Traditional Telephone Services and Systems
Traditional landlines and other business phone systems have been dying for decades now, first due to the rise of the use of hand-held devices, and now due to the increasing use of VoIP PBX. It is estimated that close to 50% of landlines in the world are gone, and those remaining are rarely used.
This trend will continue as the internet remains easily accessible and the continuing advancement in smartphone technology. We now have so many different ways of communication that keeping a landline alive seems to defeat the purpose. The demand for new ways to communicate with businesses due to our own ability to do so ourselves is also paving the way for more sophisticated VoIP solutions and leaving behind traditional telephone services and systems.
5. Number Portability
Businesses want to remain accessible to their customers at all times. This becomes impossible if they change their phone numbers. There are new initiatives, most of them powered by blockchain, that can help businesses remain accessible.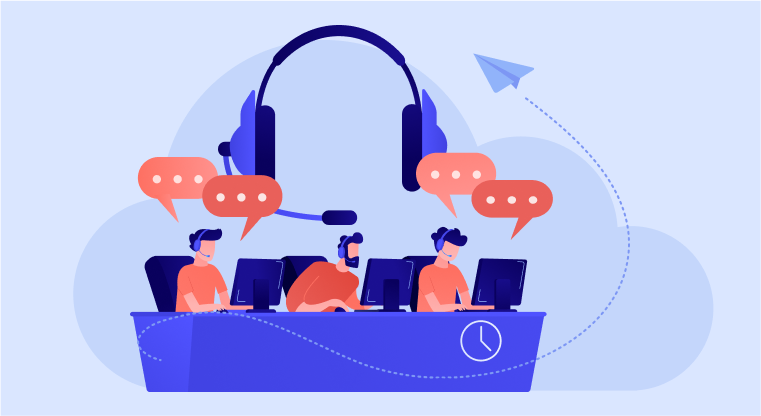 The business phone system that you are using today may not be suitable for your company tomorrow or the day after. This means that you may need to change the service. But should you also change the numbers?
Your old customers and clients may still be expected to reach you through your old number. By changing numbers, you may confuse them. In situations like these, number portability services through VoIP PBX come into play. This allows businesses to port their number to a different service provider without numeric changes.
6. The Rise of Unified Mobile Communications
UCaaS is a good solution, but it suffers from one major flaw; if the service provided is too convoluted, it will not work for mobile users. So, developers are working on similar solutions that work fantastically well on mobile devices.
Mobile technology has opened up new ways to be productive and work efficiently while on the go. A mobile VoIP PBX system allows businesses to communicate with people faster and makes it easier for professional business calls and conferences to take place.
7. Increased Adoption of VoIP in Schools
The functionalities of VoIP systems go beyond office and business purposes. More schools are seeing the value of VoIP PBX in managing unified communications within its structure and with its customers (students and parents). For starters, institutions now use them to enhance online learning. It can serve as a platform for class collaboration. Moreover, it can be used to conduct seminars and other supplementary classes without having to meet physically.
VoIP PBX System By 500apps is More Affordable Than Ever Sign Up 14 Day Trial
That said, it comes as no surprise that the education VoIP PBX market will grow over 18% with the extensive use of IP phones and softphone applications. This trend will most likely be more prevalent in the future as demand for mobility rises (yes, this not only applies to corporate employees but to teachers and students as well).
8. VoIP Merges With WebRTC
Web Real-Time Communication initially poised itself as a negative disruptor of the VoIP PBX industry. At some point, there were those who believed that the former might eventually phase out the latter. However, it seems that the tables have turned.
WebRTC will enhance VoIP PBX technology through its ability to provide real-time communications such as instant calls and live video support. Direct calls from web browsers and file-sharing will also become seamless thanks to the combined technology, eliminating the need for additional plugins and widgets.
9. IoT Support
VoIP devices are evolving beyond sending voice and video packets. So, we can expect VoIP will remain relevant by ensuring that all its endpoints such as cameras and speakers work to connect with other devices. This is where IoT and VoIP meet.
The Internet of Things has enabled us, humans, to control our electronic devices from distances of thousands of miles. But that's certainly not the end of IoT.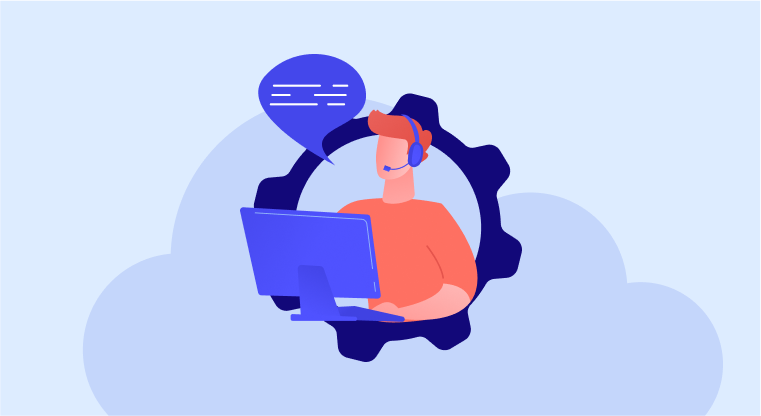 Modern VoIP PBX devices can do a lot more than just send voice notes and video clips.
As the idea of IoT is to connect all devices through the internet, enabling a seamless transfer of information, an amalgam of VoIP PBX and IoT can be seen revolutionizing the business world in upcoming years.
10. Increased Security Issues
Internet accessibility has many perks. It gives you on-demand access to all sorts of information as well as helps you get in touch with anyone from across the globe whenever you wish. However, it comes with its own set of disadvantages, especially now when data is almost equivalent to currency. One of these disadvantages would be cyberattack risks.
Nowadays, information integrity is a challenge as 40% of industrial computers have become targets for cyberattacks. VoIP systems, being internet-enabled, are vulnerable to these kinds of issues. That said, one of the VoIP PBX future trends worth watching is how companies prepare themselves before they roll out VoIP PBX for their communication. The best way to do so would be to find top cybersecurity vendors that can provide you with the kind of protection you require. In addition, it is also important to read up on data security best practices. This way, you can reap the benefits of VoIP while minimizing its risks.
Wrapping Up
Indeed, the business phone system is an incredible technology that is influencing and enhancing various industries worldwide. Starting years ago, VoIP has brought about myriads of positive changes to the world of business communications. And the upcoming technologies are only making it better than ever.
VoIP PBX brings tangible business benefits. On one hand, small businesses can take advantage of VoIP as a cost-effective alternative to traditional phone and communication systems. On the other hand, large corporations can use it to optimize the way they handle business calls as well as sales transactions.
That said, cloud PBX by 500apps could very well be the standard technology for business communications in the coming years. However, like any type of modern technology, these systems are still evolving. Industry disruptors such as 5G networks, UCaaS, AI, and WebRTC are sure to change the playing field in a few years. Moreover, an increasing number of companies have already started experimenting with new communication strategies such as mobile systems, smart assistants, and video chat services.
Why not embrace the benefits of virtual PBX technology and enjoy a more reliable, affordable, and faster method of communication with PBXPlus?
What Makes the Best Business Phone System?
#1
Get unlimited phone lines, IVR flows and minutes and never miss a single call
#2
Improve caller satisfaction while reducing cost with multi-level IVRs
#3
Add call activities and route calls real-time based on the lead owner in your CRM
#4
Respond to customer concerns quickly with voicemail transcriptions
#5
Choose toll-free and local numbers from 48+ countries
#6
Use the REST step to integrate your IVR flow with your database and backend
#7
Bring your favorite provider for the best possible rates ever
#8
Embed click-to-call widget on the website to increase leads
#9
Unbelievable pricing - the lowest you will ever find
#10
Everything your business needs - 50 apps, 24/5 support and 99.95% uptime
Join the SaaS Revolution
All-in-One Suite of 50 apps

Unbelievable pricing - $14.99/user

24/5 Chat, Phone and Email Support