10 things to consider when choosing a Virtual PBX
There are many Virtual PBX out there, each featuring one unique tool or the other; selecting the right one for your business becomes a tedious task. This article is meant to serve as a guide to assist you in making the most suitable cloud PBX for your brand.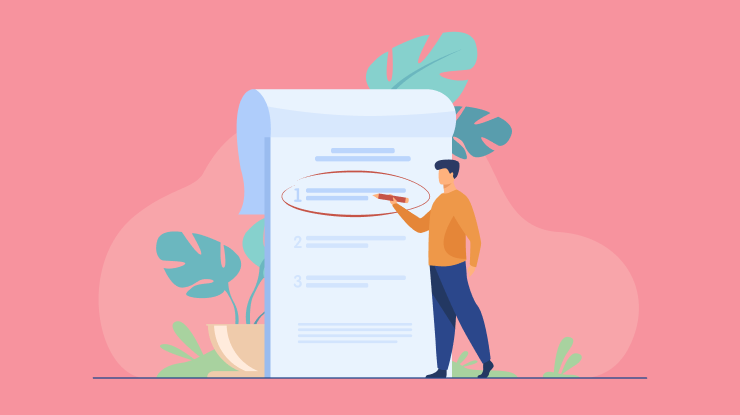 Businesses use VoIP technology (which is cloud-based) to send and receive audio calls and perform other critical call-related functions. Since cloud PBX uses the internet to perform its function, setting it up requires no specialized hardware in the business premises except for the VoIP service provider, this is why it is referred to as a virtual PBX.
The use of the internet has opened virtual PBX, developers, up to a good number of other use cases for their software. The internet's influence on cloud PBXs can be traced to the ease of programming them to perform complex call control functions like call routing, call barring, Interactive Voice Response IVR, etc.
For an organization or business institution, the benefits of adopting virtual phone systems cannot be overemphasized. Aside from the primary VoIP service provided by virtual PBXs, there are a good number of other utility tools embedded in their designs.
To mention just a few, the most recognizable tools made available by the best virtual PBX companies to exhibit essential business optimizing features include
1. Call Manager Option:
Traditional telephone landline systems may be said to be reliable with clear sound and adjustable audio. However, with good cloud PBX, making and receiving calls have become so much easier due to automation and access to the internet cloud. Calls are now set to be automatically rerouted, queued, sent to voicemail, and even recorded when answered using this option. The recorded audio can be accessed and analyzed by permitted users' accounts.
2. Interactive Voice Responses:
With the help of the internet and the cloud to save files, prebuilt audio templates are now programmed into pbx software to assist in answering frequently asked questions. A good Cloud PBX service provider like 500apps' PBXPlus contains a good number of defined templates to serve that purpose.
3. Call Analytics:
Some top cloud PBX present call analytics tools on their software to support brands with the capability of tracking and analyzing calls from different customers. The information obtained can be used to learn to make business decisions that will satisfy the customers even more.
4. Team Optimization:
Teamwork is essential for project development. Team members need to share ideas in order to perform effectively as a team. A reliable virtual PBX must possess necessary team optimization tools like conference calls, group chat messaging, broadcast messaging, etc.
5. Integration With Other Business Applications:
A business institution requires certain functions that a virtual PBX is not meant to perform independently. For instance, PBXPlus will have to integrate with CRM software like Agile CRM to combine features to enhance customer experience. So, a virtual PBX must accommodate 3rd party integration tools.
There are many other business-oriented tools peculiar to virtual PBX, Yet, the wrong choice of virtual PBX is even worse than not having a Phone system at all. A lot of factors must be considered before opting for a virtual PBX; a brand owner must evaluate their brands' capabilities, demands, and customers' preferences before assessing the reliability and suitability of the available cloud PBXs.
10 Points to Remember While Choosing a Virtual PBX
1. Does Your Business Need a Virtual PBX?
This question is often neglected when factors are being considered before choosing a virtual PBX. It may not necessarily be a dictating factor as to which cloud PBX service should be employed. Still, it is the deciding factor on whether or not a virtual PBX is a solution to the organization's troubles. Adopting the cloud PBX service is a massive step towards the actualization of big goals for any brand. Still, it should not be overhyped lest the company spends money intended for solving another problem. Most of the time, when the revenue supposed to be utilized in solving a problem in another organ of an institution is used without evaluation, to invest in upgrading to cloud PBX, the functionality of its service is being hindered by the loophole, which makes it very important to consider if virtual PBX is the most necessary step towards the optimization of productivity in the business institution.
2. What is the Installation Cost?
The success of any business institution is heavily dependent on the budget. The budget is the crucial factor in making every business decision. As a brand owner, after you must have thoroughly considered and decided that your organization needs to upgrade her phone system to a cloud PBX, the next thing that must be considered is your budget before going in search of the best virtual PBX service provider that suits your budget.
The start-up fee is different from the running cost. It is the initial payment at the beginning of the contract; this is the fee that covers the expenditure involved in synchronizing your already-in-use phone system to work with the cloud PBX service. This fee is entirely dependent on a few other factors to be explained later in this article.
3. What is the Running Cost or Subscription Rate?
After installation and test run to see that the cloud PBX performs the functions agreed by the two parties, the organization pays periodic fees (same as other utility bills) to unlock access to some or all features of the cloud PBX software.
The rate and features are already drafted as subscription plans and are often paid to cover specific durations. The business body then chooses the plans according to their needs and budget, as the case may be. Preferably, payments are being made automatically to ensure uninterrupted access.
4. What are the conditions for unexpected contract termination?
Preparations have to be made for uncertainties; there should be room for flexibility in the contracts. There should be clearly stated penalties or exit retribution fees in case there is an unplanned break in the contract structure or an indispensable need to cancel the rest of the contract before the pre-arranged time it should end. Also, in cases where a company can no longer uphold its part of the agreement, detailed penalties should be pre-announced in the avoidance of unhealthy surprises.
5. How Can Your Current Phone System Integrate into the Cloud PBX?
A sizable percentage of business organizations already work with a previous phone system (either the landline system or a virtual PBX that they no longer want to keep working with) before planning to upgrade to a new cloud PBX service provider. In such a case, it is important to consider the integration process.
For example, the company's contact details —can the new virtual phone numbers PBX to be installed retain the old contact details that their customers have known them with? Else they will have to begin redistributing their subsequent contact details. There is another case where the brand previously employed the services of another virtual PBX service provider, and now, for specific reasons they want to switch to another service provider, it is essential to consider then if the devices used by the previous software are compatible with the new software presented by the new cloud PBX to be installed.
6. Cost of Imprompt Expansion
As important as it is to note the cost of an unplanned termination of contract and subscription plans, it is also very intricate that the cloud PBX service provider indicates the cost of expansion of their services to new branches of their business.
There have been cases where brands want to open new locations but cannot evaluate the cost of expanding the same cloud PBX services to the new location during budget evaluation; the remedy to such cases is for virtual PBX companies to put a pre-decided price on that offer.
7. What is the Guarantee for Quality Service?
This has to do with who to turn to in case of downtimes and unforeseen circumstances. Does the contract have provisions for cases of emergency? If along the line after adopting a cloud PBX service and there is an internet downtime from a network service provider, it will impact heavy repercussions on your business organization, especially if it takes long before the system is fixed.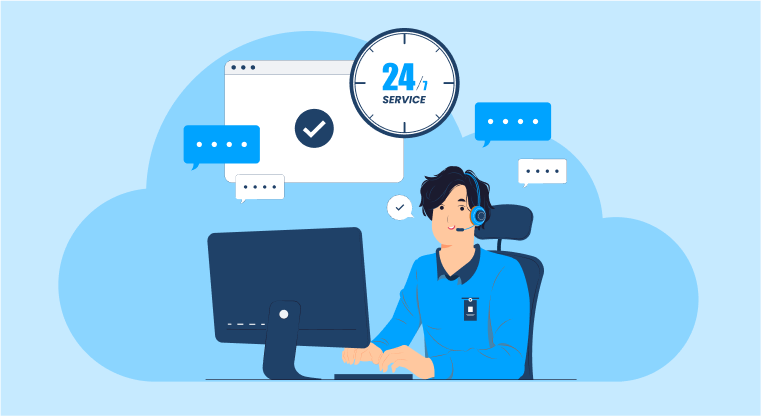 An excellent business phone system needs to have a protocol in place, for if not all but a good number of cases of emergency. At least the cloud PBX should have an emergency call center, and if this factor is not satisfied by the service provider, I don't think you should be patronizing their services; otherwise, it will be at risk of a bad experience in the future.
8. What Unique Tools Do They Offer, And How Do They Assist Your Business?
This is a secondary factor, but it is still important to consider because it is an option for cost-saving. An American developer, Vinton Cerf, once said, What is special about VOIP is that it's just another thing you can do on the Internet. This goes a long way to tell what the internet is capable of and the power embedded in the coding of the cloud PBXs.
Suppose the opportunity of the internet is put to positive use and converted into a tool capable of optimizing the productivity of your brand. Why not take advantage of the opportunity and with regards to how profitable it will be for your business institution?
Consider the tools encoded in the cloud PBX options. An excellent example of virtual PBX with essential tools is the 500apps' PBXPlus which has tools channeled towards improving customer experience and team productivity. The virtual PBX also offers basic call automation features and sophisticated tools for large, medium, and small enterprises.
9. What are the Long-Term Goals of the Contract?
Before venturing into contracts with any software or internet-related brand, you need to understand the internet and technology as a whole. Technology keeps improving; so does the internet so, if you must adopt a cloud PBX for the VoIP services, you need to employ one that has positive plans regarding the future of your partnership.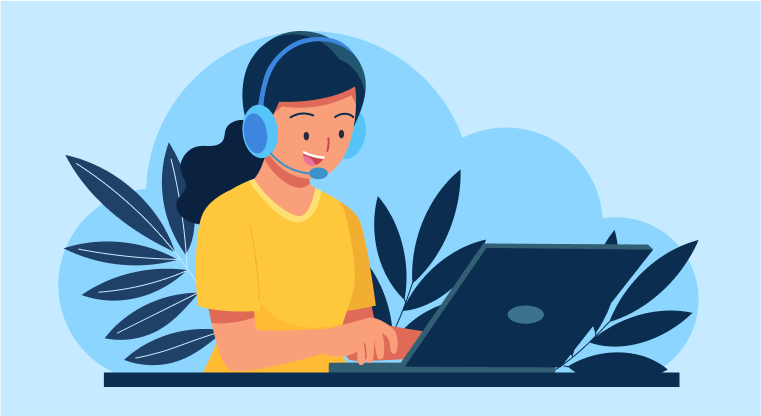 For instance, the devices you use to receive virtual PBX services must have an IP address compatible with the Operating System (OS) of the device; it is essential to note that every operating System engages in periodic system upgrades, and sometimes the newer operating system versions upgrade app compatibility settings. If you strike a partnership deal with a cloud PBX brand that does not consider this and your app becomes outdated, you become stranded. This is one of the reasons why it is important to consider plans when making deals.
10. Size of Business and Remote Employees
The nature of a business organization consists mainly of the size of the business, the number of employees, and the number of branches or locations. If you run a business that forms and directs teams to take on projects, then you cannot do without a virtual PBX. Also, when considering which cloud PBX to invest in, it is very important to consider the structure of your business and select one that will work well with your brand.
Choose a Virtual PBX System That Offers The Best Features. Sign Up 14 Day Trial
Conclusion
In Kevin Werbach's article, "Using VoIP To Compete," published on the Harvard Business Review website, expressed why it is vital to invest in Cloud PBXs and also why you must consider specific options and offers before sticking with the one that feels most suitable. From all points noted in this article, 500apps PBXPlus houses all the necessary tools to increase the productivity of every level of business that employs its services. For more information on their cloud PBX services, visit their website.
What Makes the Best Business Phone System?
#1
Get unlimited phone lines, IVR flows and minutes and never miss a single call
#2
Improve caller satisfaction while reducing cost with multi-level IVRs
#3
Add call activities and route calls real-time based on the lead owner in your CRM
#4
Respond to customer concerns quickly with voicemail transcriptions
#5
Choose toll-free and local numbers from 48+ countries
#6
Use the REST step to integrate your IVR flow with your database and backend
#7
Bring your favorite provider for the best possible rates ever
#8
Embed click-to-call widget on the website to increase leads
#9
Unbelievable pricing - the lowest you will ever find
#10
Everything your business needs - 50 apps, 24/5 support and 99.95% uptime
Join the SaaS Revolution
All-in-One Suite of 50 apps

Unbelievable pricing - $14.99/user

24/5 Chat, Phone and Email Support