5 Tips for Making Your IVR System More Effective
Is your interactive voice response system failing? An IVR system should make life easy for your employees and customers. Read on for tips on how to get the best out of your IVR.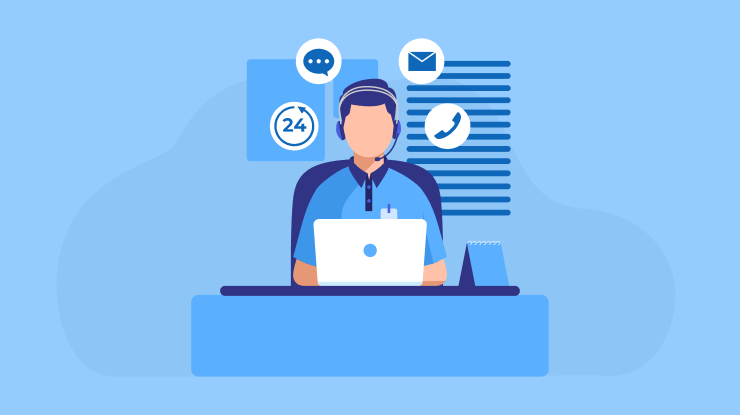 IVR systems are common in most businesses. Almost all customer-oriented businesses have switched from live operators to IVR. It is cost-effective, reduces employee pressure, and contributes to a positive customer experience. This article will discuss the IVR system and how you can implement it for your business.
Introduction to IVR Systems
An Interactive Voice Response system is a computerized system that provides an interactive interface for electronic devices with voice output and input. The system interacts with callers and collects information by giving them choices through a menu. It then takes action based on answers supplied by the caller through their voice response or telephone keypad.
Contact centers and companies mainly use IVR to route calls based on callers' choices. So, IVR is essentially used to reroute calls or as a call rerouting function. Companies that use it do so to reduce the workload of employees or to direct calls to specific channels for resolution.
An IVR system accepts touch-tone keypad selection and voice telephone input to respond. The application can also record voice input for future use and uses dual-tone multi-frequency signals to communicate between a phone and a computer. The system eliminates the need for a switchboard operator to answer calls. Instead, it presents a menu and repeats the process until the caller is satisfied with the reply or speaks to personnel.
What is an IVR System and How Can it be Useful?
When the call volume increases, companies must adopt a unique and practical solution to solve problems. An Interactive Voice Response is a delegation machine that callers interact with before connecting to a representative. It collects information about the inquiry before transferring the call to the right person. This way, the representative can tailor the conversation based on the details supplied by the caller.
Have you ever called a business phone number, and an automated greeting answered the phone? It goes like this: To change your language, press 1. To inquire about products and services, press 2. For account details, press 3. To ask about offerings and promotions, press 4. To speak to an agent about a technical problem, press 5. Each option leads to more options that can extend until the customer's query is satisfied.
An IVR is also called a phone tree. The software allows you to use menu options and pre-recorded greetings that customers can access via a phone keypad. Each level and option are branches that can lead to three or more options, depending on the depth of your ivr program.
However, advanced interactive voice response systems often include speech recognition. An IVR system can simplify processes in any department. This includes sales, marketing, etc. below are some of the benefits of IVR to a business: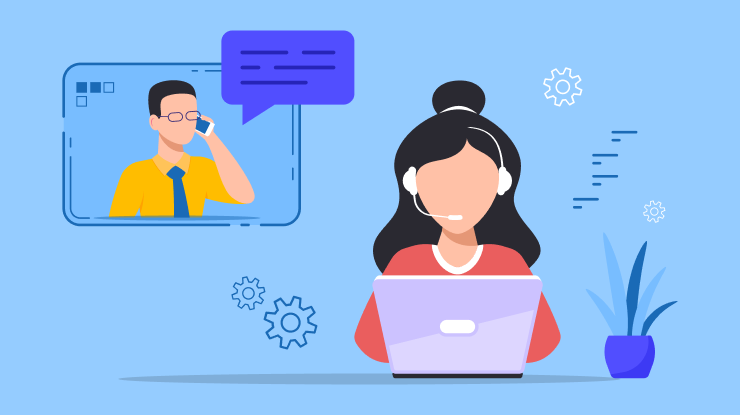 Better Customer Service
A call center is a perfect place to waste your time. Customers usually wait a long time for a live agent and could get transferred to another agent because of insufficient expertise. The worst case is unresolved concerns that require them to put new calls through.
IVR is designed to provide information callers want or determine if they must be transferred to agents. An interactive voice response saves time. It eliminates the need for customers to call again and increase first-contact resolution. Sophisticated systems are customizable, and you can facilitate personalized interactions with callers.
Self-service Customer Services
IVR lets you attend to customers in the absence of agents. It provides access to basic information after regular business hours or during rush hour that callers can use to resolve queries themselves. Systems with well-crafted menus can resolve trivial calls independently and allow agents to focus on more complex tasks. Apart from this, the advanced IVR systems has biometric capabilities that can identify specific details about the caller.
Access to Analytics
The software-based solution allows you to track your metrics and data with call analytics. It includes call abandonment rate, customer satisfaction, and other metrics that are vital to measuring the success of your agent and agent performance. Gathered data also provides a rich context for customer interaction.
Projects a Professional Image and Improves Credibility
There was a time when IVR was only associated with big corporations. This is due to the necessary hardware and infrastructure needed to support it. However, businesses can now include it in their cloud contact center solutions. A simple IVR system is a cost-effective and ideal way to promote a professional image for small businesses. It will also improve your brand's trust and credibility and sends a message that you can handle a high volume of customer calls.
Saves Cost and Improves Performance
A well-executed interactive voice response can improve your productivity while significantly reducing costs. It allows you to improve your company's lead conversation, collect processes, and store high levels of information. IVR also reduces the cost required to hire more agents.
IVR systems are not designed to replace people but to make life easier. The automation can help resolve simple queries and reduce the number of calls agents need to attend to handle. The effect is that it reduces situations of agents answering calls they are not equipped to handle. It also reduces frustration, stress, unhappiness, unproductivity, and apathy.
Reduces Manual Errors
An business IVR system is available 24/7 to function even after business closing hours and on weekends. Unlike humans, the system does not sleep or eat. As a result, customers can call your business in the middle of the night, and the programmed automation will solve their problems. More importantly, IVRs are not prone to errors.
Unlike agents, the program cannot be overwhelmed by high call volumes. All replies through IVR follow the same logical sequence, and there is no need for judgment calls.
5 Tips for Making Your IVR System More Effective
1. Integrate it with Different Apps
Some IVR service providers allow you to integrate the system with different applications. For example, integration with customer relationship management allows the retrieval of information and helps with the classification of customers. This feature will help the system match callers to the right agent. A business can also integrate IVR with payment gateways and back-office systems so callers can perform transactions and access their accounts without talking to an agent.
2. Use Intuitive Customization
Customize your IVR technology to make it more effective and user-friendly. For example, you can use an exemplary flow to create a rich menu to help you interact smoothly with clients. You can also select from various reactions and customize the IVR flows according to common inputs and prompt customers to take action. Other customization features include call segmentation and classification, easy call rerouting, etc.
3. Avoid Elusive Agents and Lengthy Hold Times
A rule of IVR that is often overlooked is that there must be an option to reach a live agent. Regardless of whether the system can answer customer questions or not, always provide an opportunity for callers to speak to a representative. To balance this, put measures in place to ensure that agents are always available. Also, save your customers the time and frustration of long hold times. This is why we recommend using an IVR system with a callback option. Even when they hang up their phone, they can wait for you to return their calls when an agent is available.
4. Provide Instructions When the Callers Make a Mistake
It is not uncommon for callers to make mistakes. When they happen, design your IVR to rephrase the options available for callers. Failure to do this will only increase their frustration with the system. Also, give clear instructions that won't irritate callers.
5. Provide Voice and Keypad Options
IVR prompts are available using voice recognition software and a telephone keypad in the business phone system. The inability to use voice recognition software to correct a telephone keypad error can lead to a frustrating experience. Therefore, give people an option to choose which service they want. Therefore, give people an option to choose which service they want.
Other IVR Tips to Follow
Make call recording announcements only when it is necessary
Offer a non-primary language at the end of the initial menu
Limit main menu options to 30 seconds
Use silence and voice recognition for turn-taking
Conclusion
Interactive response systems are not perfect. For example, some customers dislike entering an endless series of prompts, uncertain whether they will ever resolve their issue. Also, IVR systems are impersonal and sometimes feel like a barrier between live agents and customers, to mention a few.
However, the solution to these two common problems is to restrict main menu options and provide an option to speak directly to a representative. An IVR system is not perfect. However, you can adopt measures that will improve its functionality. Use the tips we have highlighted above to make your IVR more effective.
What Makes the Best Business Phone System?
#1
Get unlimited phone lines, IVR flows and minutes and never miss a single call
#2
Improve caller satisfaction while reducing cost with multi-level IVRs
#3
Add call activities and route calls real-time based on the lead owner in your CRM
#4
Respond to customer concerns quickly with voicemail transcriptions
#5
Choose toll-free and local numbers from 48+ countries
#6
Use the REST step to integrate your IVR flow with your database and backend
#7
Bring your favorite provider for the best possible rates ever
#8
Embed click-to-call widget on the website to increase leads
#9
Unbelievable pricing - the lowest you will ever find
#10
Everything your business needs - 50 apps, 24/5 support and 99.95% uptime
Join the SaaS Revolution
All-in-One Suite of 50 apps

Unbelievable pricing - $14.99/user

24/5 Chat, Phone and Email Support