5 Ways to Get a Toll Free Number for Your Business in 2022
There are many great reasons to get a toll-free number for your business. In 2022, getting a toll-free number for your business is well worth the time and investment.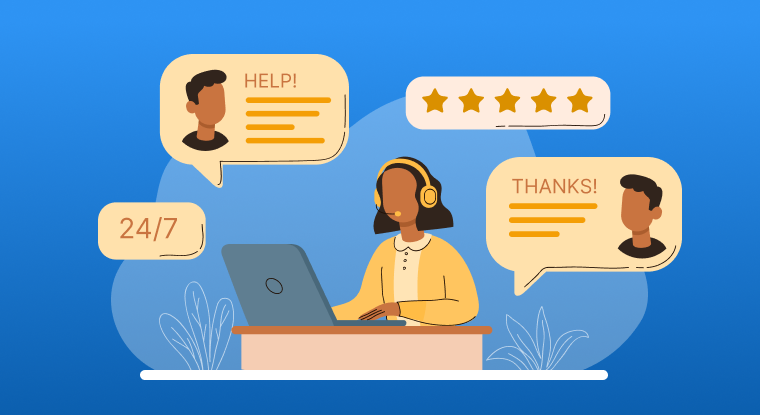 Getting a toll-free number for your business is a smart move. It is what your clients want. After all, most of them would instead phone than send emails that may or may not be answered. Using a toll-free number also encourages your clients to contact you without worrying about how much they will be spending. A toll-free number is free to use, and your clients will likely use this to their advantage to learn more about your brand.
Conventionally, toll-free numbers were costly, which meant that only the big players in the industry could afford them. But this has changed. They are affordable and small businesses can also use these numbers.
If you are interested in signing up with toll-free numbers for your business, we'll offer you everything you need to know about toll-free numbers and how your business will benefit.
Importance of Toll-Free Number for Your Business
Toll-free numbers, as the name implies, are free of charge to the person calling your firm. These numbers often begin with specified codes, although you can change this depending on your IVR.
When using toll-free numbers, it's easy for your customers to contact you because they can quickly identify that you are using a toll-free number. Therefore, they won't hesitate you call you and find out more about your business or address their concerns.
Besides the advantage of making a free call, your customers no doubt prefer talking to your agents instead of robots. Hence, expect increased customer satisfaction when using these numbers.
It should also note that these numbers give your business a professional look. It's easy to win over your clients because you present yourself as a company worth trusting.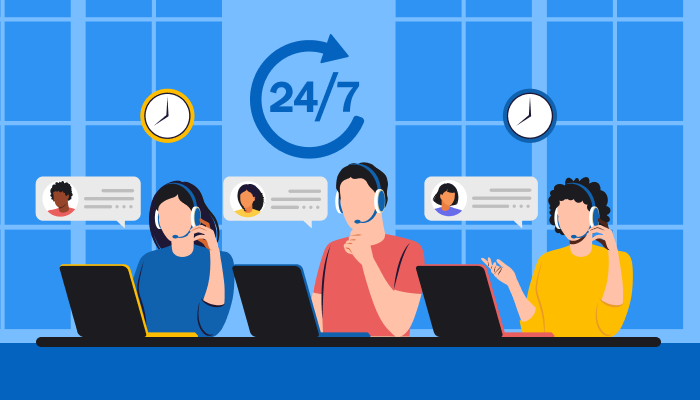 With all these benefits coming your way, let's look at how you can get yourself a toll-free number for your business needs.
PBXPlus
Virtual PBX software is one of the best online platforms that offer you toll-free numbers. Due to its highly intuitive interface, you will enjoy using this software and integrating your toll-free numbers from Twilio or Telnyx. Moreover, you can conveniently monitor all your calls on a single dashboard. It saves you from switching screens to receive calls from other apps. The ease of managing your business calls is one aspect of this tool that will contribute to increased productivity and efficiency. Plus, your clients will be more confident in your quality services.
It's worth noting that PBXPlus doesn't limit you to any specific hardware to use its services. You can receive toll-free calls from your desktop, laptop, or mobile device. It provides you with the flexibility of answering calls while on the go. Sign up for free with the PBXPlus business phone system for just $14.99/month.
RingCentral
Another quick way to get yourself a toll-free number is by using RingCentral. The software provides popular toll-free codes like 888, 800, 866, 844, etc. In addition, you can forward calls from your clients to the current number your business is using. This software offers other valuable features, including business voicemails, call routing, message alerts, answering rules, call analytics, and more.
Like PBXPlus, RingCentral also offers a simple interface that can be used on any device, including your phone, desktop, or laptop. However, RingCentral's pricing starts at $19.99/month.
Grasshopper
Grasshopper virtual call system also comes recommended here. The pbx system is relatively easy to set up, and your call systems can be up and running in minutes. Its user-friendly interface also makes navigating from one end to the other easier.
Grasshopper can be accessed from any device with an internet connection. Well, this provides you with the advantage of flawless call management. You can also interact with your clients via text messages. Easy access to voicemail transcripts allows you to prioritize messages even when you can't listen to them. The advantage is that your customers never have to wait longer to address their concerns.
Other handy features you get include: call waiting and forwarding, virtual receptionist, fax, custom greetings, instant responses, etc. However, the software's pricing starts at $26/month.
800.com
Another way to get toll-free numbers for your business is by turning to 800.com. This service provider allows you to use any number you want as long as it's available. In a situation where your ideal number is not available, you can choose from other toll-free numbers. In addition, 800.com streamlines the search process to ensure that you find a number quickly.
Popular prefixes you can get from this vendor include 888, 800, 866, 833, and so on. You also have the freedom to opt for a toll-free vanity number that your clients can memorize. In addition, the email notifications that the software offers allow you to track your call history effectively. Plus, detailed fax and call reports can ensure you make critical decisions to improve your services.
Other features of 800.com include call notes, auto-attendant services, call forwarding, recording, etc. The vendor's pricing starts at $19/per month.
FreedomVoice
FreedomVoice has been in the industry for quite some time now. Their experience in the field can be a great tool to provide you with toll-free numbers. Their signup process is straightforward. You can start using their services by signing up from your mobile phone. FreedomVoice also offers a cloud PBX to companies looking to separate their phone systems. Before using their services, you can use their free package to determine whether the tool meets your business needs.
Other interesting features of the tool include call blocking, unlimited extensions, scheduling options, call screening, etc.
Final Thoughts
Finding a toll-free number for your business is a simple process that only requires you to understand your business needs. Then, once you know what you're looking for, you can settle for the best small business phone system tool to help you meet your goals and objectives.
What Makes the Best Business Phone System?
#1
Get unlimited phone lines, IVR flows and minutes and never miss a single call
#2
Improve caller satisfaction while reducing cost with multi-level IVRs
#3
Add call activities and route calls real-time based on the lead owner in your CRM
#4
Respond to customer concerns quickly with voicemail transcriptions
#5
Choose toll-free and local numbers from 48+ countries
#6
Use the REST step to integrate your IVR flow with your database and backend
#7
Bring your favorite provider for the best possible rates ever
#8
Embed click-to-call widget on the website to increase leads
#9
Unbelievable pricing - the lowest you will ever find
#10
Everything your business needs - 50 apps, 24/5 support and 99.95% uptime
Join the SaaS Revolution
All-in-One Suite of 50 apps

Unbelievable pricing - $14.99/user

24/5 Chat, Phone and Email Support