Things to Consider Before Selecting PBX Provider
Select the right PBX provider by analyzing facts and figures. Here is how you can select a compelling PBX system for your business .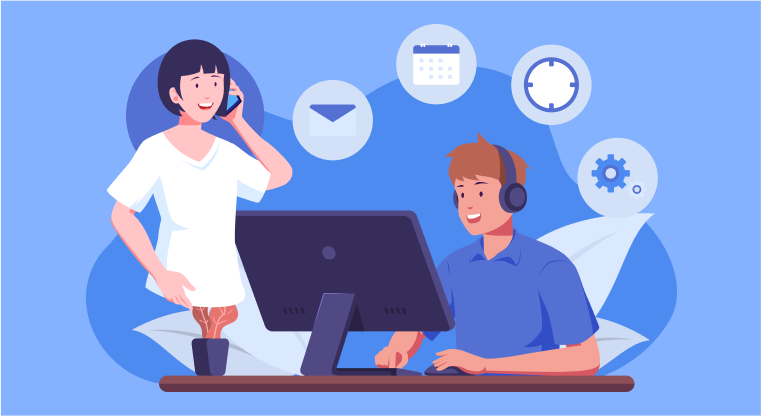 Communication is the key for any global business.
The above quote by Anita Roddick, a top businesswoman captured one of the most important key components for growing and maintaining any business, and that is communication. This is even more important as your business grows and establishes itself in a physical building as a company with multiple employees. In your research to make communication as fast and easy as possible for you and your employees, you will inevitably come across several telephone systems, particularly the Private Branch Exchange system, also known as PBX.
What is a Private Branch Exchange System (PBX)?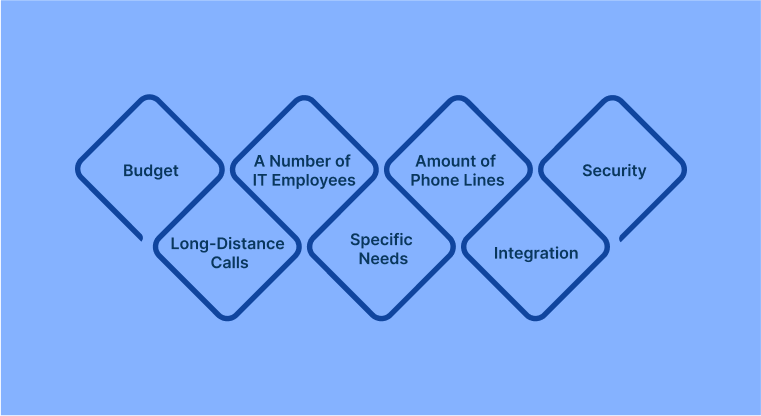 A PBX is a communication system within a company or business that switches calls between users on local lines while still allowing them to share external phone lines. It is a very effective communication system that saves businesses the cost of acquiring a line for each user or employee. A PBX system can be used as a private telephone or business telephone network and is usually owned and operated by the business or company, and supplied or serviced by the telephone company which is known as the PBX provider. There are many PBX providers such as PBXPlus, Nextiva, Vonage, etc. However, PBXPlus tops the industry with its wide range of features and top-notch service.
They are widely used in companies all over the world and highly recommended by various individuals, popular names, and organizations in the business world. One such is Topland Comms, a leading firm in the business communications industry. In their tweet, they shared a major benefit of switching to a PBX system in your business;
From a technology progression viewpoint, the features and capabilities of a PBX can rival any traditional switchboard system providing your business with freedom, flexibility, efficiency, and full control – without any of the complexity PBX systems may come as a traditional PBX system, a voice-over IP hosted system, a combination of analog and digital lines, or as a cloud-based virtual PBX software system. A traditional PBX system makes use of analog technology while the other systems make use of digital technology, or a combination of the two, depending on the PBX provider you select.
An IP PBX system and a virtual phone numbers software can be hosted by management service PBX providers which require fewer end-user hardware costs and management but may be costlier, making them more suitable for small businesses. One of the numerous benefits of an IP-PBX system is mentioned in the quote below by Aimee Bradshaw, a technology writer, and researcher, where she states, Thanks to the internet, the cost of calling stakeholders and clients abroad is far less with an IP PBX system. And, providing you both have a good internet service, your phone call will be clear as a bell, too.
It is important to choose a PBX provider that can satisfy all your business communication needs such as providing a clear call connection, an adequate amount of phone lines, ease of maintenance, etc. Your PBX provider should be able to provide you with these features and options at a price favorable to your business. There are many important factors and things to provide and consider when choosing a PBX provider to manage your PBX communication system, especially if you have decided to go with an IP-PBX or a virtual PBX software. They include:
1. Budget
It is important to have a budget of how much your business can afford to spare on a PBX system. You must provide this budget amount to your provider options, as this will determine whether their services fall within your range of affordability. PBX systems have a wide range of pricing as many providers have specific plans for business depending on the number of lines, the scale of the business, etc. You should choose a provider that has a range of plans within your budget. Another thing to consider is whether the providers cover initial purchasing costs for equipment, as this is a considerable amount of money for your business to bear when installing a PBX system.
2. Amount of International and Long-distance Calls
This is important to consider where your company has or will potentially have clients or partners worldwide. It would help if you had a range of the amount of long-distance and international calls your company makes in a month at least. It is important because as your business grows, so will the number of such calls, which may lead to a price increase depending on the provider you select. This is something to discuss with your options and see if they offer flexible plans to accommodate this increase at a reasonable price.
3. A Number of IT Employees
It is important to provide how many IT employees your business has that can support and manage your PBX system. This will help you to select a PBX provider that can outfit you with a system such as a hosted PBX or virtual PBX software that requires minimal support and maintenance. They can also make an arrangement where they handle your maintenance, potentially saving your company the cost of hiring additional IT employees, and freeing your existing IT team to assist in other technical areas.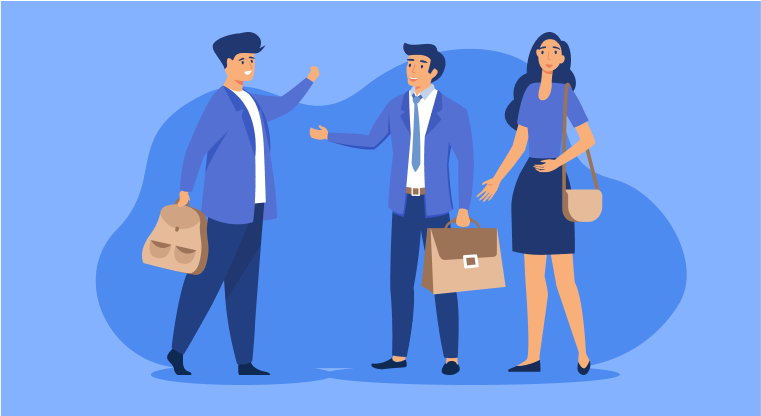 4. Specific Needs/ Customization
Your company may have preferences for how it would like its PBX system to operate, it may also prefer specific features that other organizations may not prefer. It is important to state any customizations that anyone would like your PBX provider to make your PBX system, especially where it is a cloud PBX software, because the customizations may come at an additional price or be a part of the package. You should also ensure that any provider you select offers is flexible enough to adjust your PBX system to cover any needs that may arise in the future.
5. Amount of Phone Lines
As your business grows, so will your employees, creating an increase in the phone lines you will need and the traffic on your PBX system. You must consider this and select a provider that can accommodate an increase in the lines available and remove specific lines when necessary, as well as provide this service within your budget range. Will the phone lines provided also come with number ownership? This is important because owning your numbers will allow you to easily switch if you wish to choose a new PBX provider.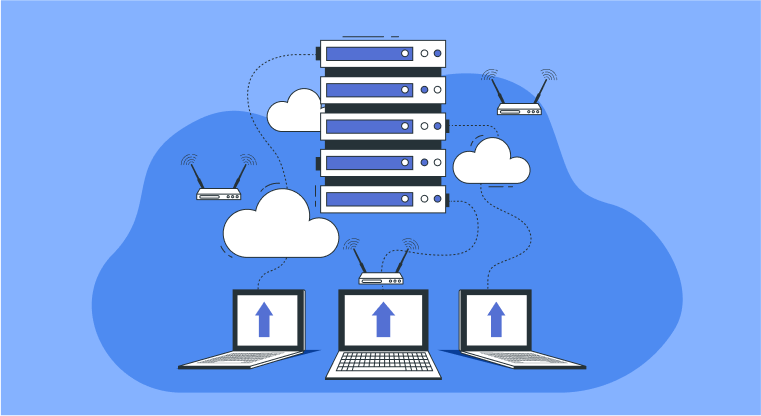 6. Integration
It is important to state your need for integration to your PBX provider options. The ability of the provider to facilitate integration in your PBX system is a very important attribute.The integration enables things like recording and automatic saving of telephone conversations in Dropbox or Google Drive, recording of phone numbers that call, automatic replies and voicemail, email delivery system, etc.
7. Security
It is important to consider the security that your business needs for your cloud PBX system as an insecure communication system and information leaks can be highly detrimental to the success of a business. This should be considered when choosing a PBX provider as top-notch security is of utmost importance. Where your business has chosen to go with a virtual PBX software, it is important that like PBXPlus, your provider provides the security of a firewall for your PBX software and calls encryption to protect private information. It is crucial that you thoroughly scrutinize the vendor agreement thoroughly, with regard to the security features that the PBX provider offers. The factors above are a necessity to finding and selecting the right PBX provider to provide the best PBX service to fulfill your business communications needs.
Conclusion
Numerous PBX providers can provide convenient service, but PBXPlus easily tops the service industry. Not only is virtual PBX software featured in the 500apps business suite, but they also offer an inside-encompassing virtual PBX software integration, is easy to install, provides telephone numbers, CRM integrations, and many other features and benefits at the best pricing.
Are You Looking For a PBX Provider? Sign Up Now! Sign Up 14 Day Trial
This business phone system also gives access to other 39 applications of its parent suite that include outbound call center, sdr software, and more.
What Makes the Best Business Phone System?
#1
Get unlimited phone lines, IVR flows and minutes and never miss a single call
#2
Improve caller satisfaction while reducing cost with multi-level IVRs
#3
Add call activities and route calls real-time based on the lead owner in your CRM
#4
Respond to customer concerns quickly with voicemail transcriptions
#5
Choose toll-free and local numbers from 48+ countries
#6
Use the REST step to integrate your IVR flow with your database and backend
#7
Bring your favorite provider for the best possible rates ever
#8
Embed click-to-call widget on the website to increase leads
#9
Unbelievable pricing - the lowest you will ever find
#10
Everything your business needs - 50 apps, 24/5 support and 99.95% uptime
Join the SaaS Revolution
All-in-One Suite of 50 apps

Unbelievable pricing - $14.99/user

24/5 Chat, Phone and Email Support