Professional IVR Voice Recording Tools: Why it Works
If you're looking to improve your customer service, try using professional IVR voice recording tools. It helps you provide your customers with the best service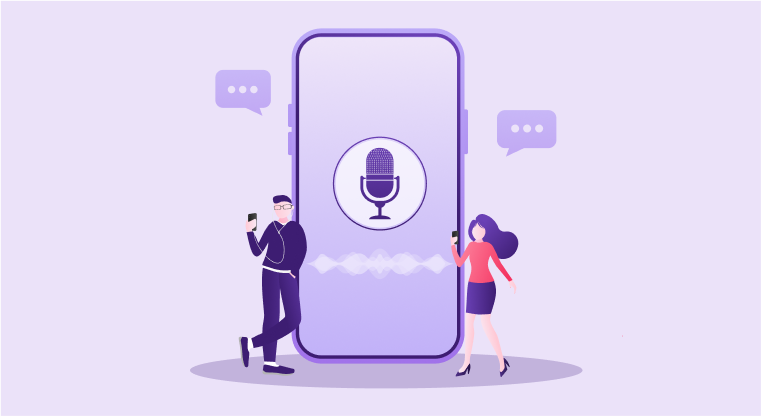 Your company's brand encompasses many different things, from logos to corporate colors, quality assurance to public relations, and key products to your staff. The elements that directly affect customers, such as marketing, sales, and customer service, have the biggest effect on your brand. Having professional IVR voice recording for your Interactive Voice Response (IVR) is one way of improving your brand image and enhancing the customer experience.
What is Professional IVR Voice Recording?
An IVR phone system, which is a component of the call tracking system, first and foremost directs callers on the best course of action depending on their demands and inquiries. They raise the level of efficiency and ease in a company's interactions with its clients. They are frequently employed in marketing and sales settings as well as customer service centers.
Expert IVR voice recording is an essential component of your IVR. Customers are greeted by this pre-recorded message, which also provides them with information about your company. When a customer first interacts with your brand, the IVR voice recording is the primary voice they will hear. Internally or through a reputable IVR voice recording business, voice recordings can be made.
Benefits of Professional IVR Voice Recording for Businesses
You might believe that employing a computer-generated greeting or having an employee record a greeting would be sufficient for your company. However, for several reasons, professional recordings are essential for any operation that involves speaking with customers.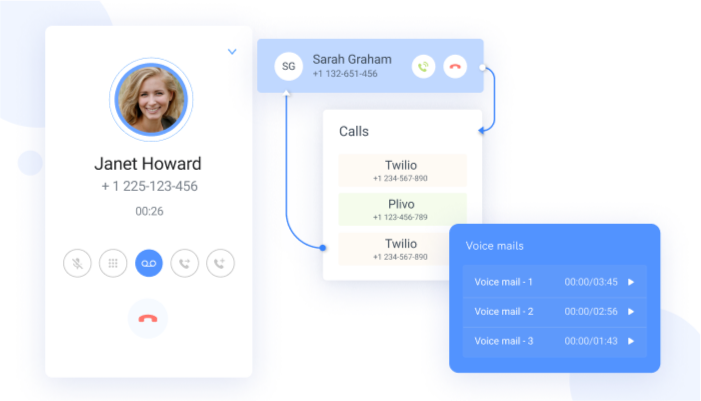 Prospects phoning a business prefer to speak with a human voice than a computer-generated one, according to several studies. It makes sense that most of the research and development that goes into modern AI voice assistants is focused on making the AI voice sound more realistic and human.
5 Reasons Why Your IVR Phone System Should Have Professional Recordings
Establishes Professionalism and Clarity
Professional IVR voice recording is intended to be interactive and sound professional, as the name says. Customers will be better able to understand your message and your brand will appear more credible as a result.
When calling a corporate entity, prospects, and customers don't expect to hear a tape that sounds amateurish. If customers experience any of the following when calling, they can have a negative experience with your business and hang up:
IVR voice recording that doesn't sound professional
Confusing or unclear IVR voice recording
Monotonous and repetitive IVR voice recording
Capture the Best Suited Tone for Your Business Calls
It's crucial to have recordings that reflect a certain vocal tone for customer-facing tasks like support and marketing. For instance, if the product or service you are offering is suited for that tone, you can use a cheerful voice. You can record messages with a more soothing or contrite tone while facing difficulties like service interruptions.
Multi-language Recordings
It can be difficult to internally record introductions and messages for every language if you have a big worldwide presence or know that a specific proportion of your consumer base speaks a particular language. Although if you did, it might be challenging to understand some fine distinctions and idioms unique to each language.
Boost Your Productivity and Efficiency with Business Phone System Today! Sign Up 14 Day Trial
When this happens, think about outsourcing recordings to get recordings in several languages. It guarantees that your desired IVR voice recording is made correctly. Additionally, it shows your clients that you are fully aware of their various wants and backgrounds.
Personalized Messages
In the era of data-driven marketing, personalized communications are the hidden weapon of the marketer. While it can be easier or more alluring for a company to record generic greetings and play them to every consumer, personalized communications are more effective in a variety of ways.
For instance, based on particular promotions or customer-facing activities, your company can substitute personalized greetings for generic ones for each of its customers. Additionally, you can leverage CRM information to generate personalized messages for callers based on their previous contacts with your company.
Enhance The Customer Experience
Voicemails that have been expertly recorded can cut down on hold times and uncertainty. In addition, they can direct internal call routing to improve the experience of clients and build a customer support team that is more effective.
Businesses can generate concise messages that direct clients to the appropriate team member or answer their questions by employing professional voice recordings. In the end, this will result in a reduction in "on-hold" times, dropped calls, and lost leads.
Why Hire a Pro Voice Recording Company?
The market offers a wide variety of voice recordings. They range from individual contractors to full-service providers to voice recording brokers (low-service matchmakers). The most complete, end-to-end voice recording offerings, in our opinion, are provided by full-service voice services companies. By "full service," we mean that we collaborate with our voice actors during every stage of the voice recording process, such as scripting, editing, file naming, delivery, and archiving, as well as post-sale assistance.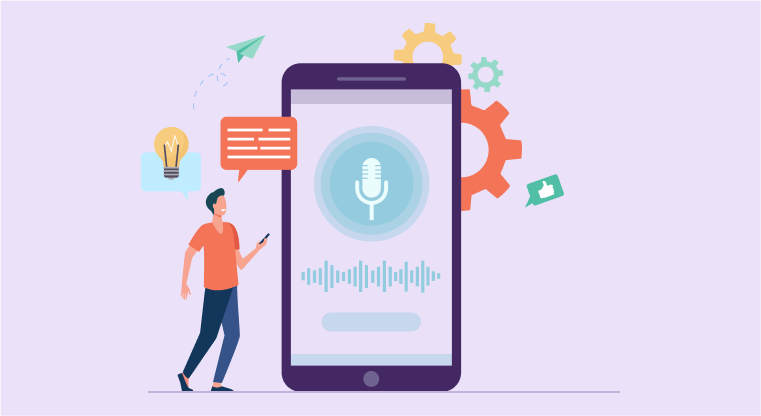 The following advantages result from hiring voice actors from a reputable voice recording company:
A professional voice actor sounds more professional and is skilled at maintaining a constant style, tone, and intensity when voice recordings are updated, providing a more consistent and professional caller experience.

Improved brand recognition - Using the same expert voice on all speech-enabled systems strengthens the brand and increases consumer familiarity.

Better utilization of resources: Internal resources are promoted, moved, let go, etc.; adding new voice recordings to an old system leads to an erratic voice interface.

Employing a professional voice recording company makes it easier to coordinate recording deadlines and timetables for clients who have different systems, locations, and languages.
Additionally, only the best-trained and most dedicated Voice Artists in the business tend to form long-lasting partnerships with professional voice recording companies. This guarantees long-term branding of excellent caliber.
Advances in Interactive Voice Response Using AI
One glance reveals a recent advancement in AI. The interactive voice response system is directly benefiting from the rapid advancement in AI technology. Conversational AI has greatly improved speech recognition and improved an IVR's ability to understand naturally occurring human speech. By allowing users to interact verbally only with the computer, this type of AI has eliminated many of the drawbacks we previously discussed. Intelligent human conversations persuade clients more effectively than keypad responses. IVR voice recording that is best will delight your callers and customers.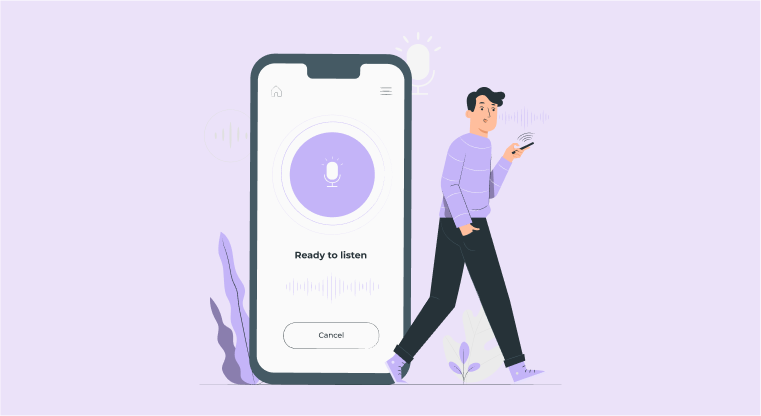 Typically, an automated, repetitious, robotic-sounding voice recording would communicate with a consumer during an IVR contact, and the customer would answer by pressing the appropriate buttons to move through the system. Today's IVR systems, however, come with built-in speech recognition and text-to-speech capabilities that completely automate outbound calls and messages and allow users to converse verbally with the system rather than pressing buttons. This saves time and effort because it takes a lot of time to record every possible response.
In other words, because it speeds up production without requiring the recording of audio files with human voices, TTS has become a popular option when developing voice applications like IVR calls. The use of recorded files necessitates the recording of each message in a human voice, as opposed to the dynamic generation of TTS prompts in a professional voice from raw text.
An interactive voice response system's text-to-speech converter makes use of neural network algorithms to provide a realistic, entertaining, and customized user experience. Thus, businesses may add branded, high-quality audio to any client self-service application to enhance it. Text-to-speech also gives contact centers the ability to produce natural-sounding speech in a variety of tongues and accents, serving a global clientele.
About PBXPlus (a Virtual PBX Tool) Text-to-Speech
Through the use of technology, written words can be turned into an audio file that can be played back. A synthetic voice, which is typically constructed to sound like a person's voice but need not be human, produces the words spoken using a text-to-speech system. Listening to an audiobook is not the same as using text-to-speech. There is already an audiobook that has been recorded and posted online. With text-to-speech, you may listen to what you type on your PBX cloud phone or computer screen aloud over speakers or headphones.
What Makes the Best Business Phone System?
#1
Get unlimited phone lines, IVR flows and minutes and never miss a single call
#2
Improve caller satisfaction while reducing cost with multi-level IVRs
#3
Add call activities and route calls real-time based on the lead owner in your CRM
#4
Respond to customer concerns quickly with voicemail transcriptions
#5
Choose toll-free and local numbers from 48+ countries
#6
Use the REST step to integrate your IVR flow with your database and backend
#7
Bring your favorite provider for the best possible rates ever
#8
Embed click-to-call widget on the website to increase leads
#9
Unbelievable pricing - the lowest you will ever find
#10
Everything your business needs - 50 apps, 24/5 support and 99.95% uptime
Join the SaaS Revolution
All-in-One Suite of 50 apps

Unbelievable pricing - $14.99/user

24/5 Chat, Phone and Email Support