10 Best Cloud PBX Solutions for Small to Medium Businesses
If you're looking for a reliable and scalable way to manage your phone system, then cloud PBX is the answer. In this article, we have listed the 10 best cloud PBX solutions for small-to-medium businesses.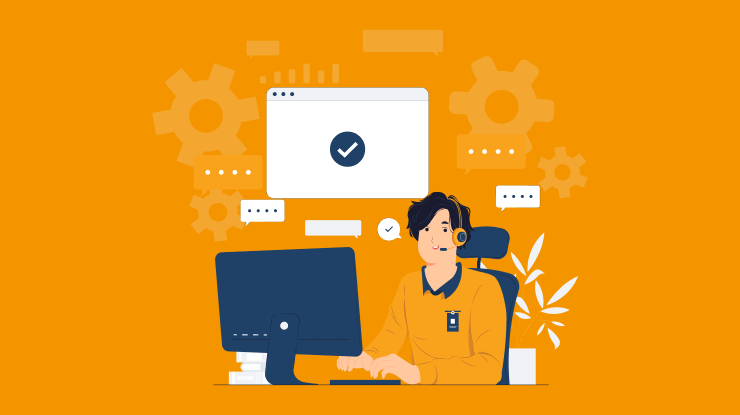 Many of us might be wondering what a cloud PBX is. Let's go straight to the point. Cloud PBX is the acronym for cloud phone systems. It is sometimes referred to as a hosted phone system or hosted PBX. To give a more straightforward explanation of cloud PBX, this service is a phone system (voice IP) transmitted and accessible over a cloud-based Internet protocol network. Service providers are in charge of cloud phone services.
According to Zippia, there are over 5,860 service providers currently employed in the United States.
The cloud phone service is deployed over the internet, and all activities involved are managed entirely off-site, thereby eliminating investment or knowledge in telecommunications tools. To make the deployment and management of the cloud phone service easier, tools such as PBXplus were developed by 500apps. This cloud PBX software allows the subscribers to host their phone business system on the cloud, make and receive calls using IP-enabled phones, and mobile phones and also transmit the voice traffic over an internet connection that is connected to data centers. These data centers are stored within the cloud and allow seamless phone connection as long as you are connected to the Internet.
Having explained what cloud pbx is and how it can be deployed in a business organization, it is pertinent to highlight the ten best cloud PBX solutions or software for small and medium businesses.
Top 10 Cloud PBX Solutions for Businesses
So, let's look in detail at some of the top cloud PBX systems now available.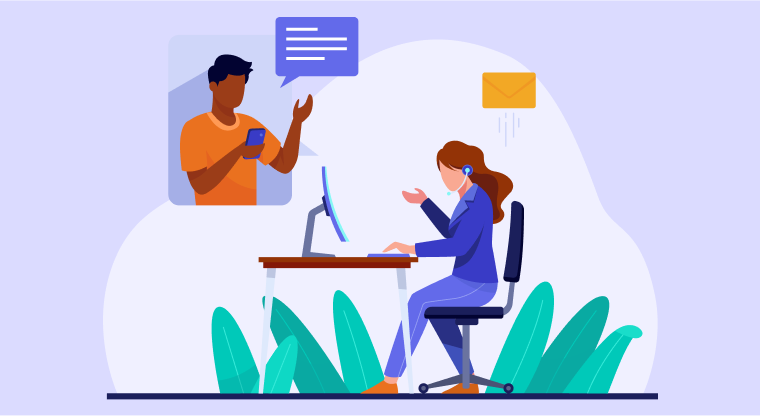 1. PBXPlus
PBXPlus is the best cloud PBX software or solution developed by project500apps. With this virtual PBX software, you can take your phone system to any location and be assured of data connection and transmission to the data center.
Cloud PBXPlus has advanced features and tools such as call forwarding, call flows, and integrations with CRM and telephony providers. This cloud PBX software has a visual builder that allows you to build simple to complete call flows using the graphic drag-and-drop designer.
Cloud PBXPlus has an advanced IVR system that allows you to forward calls to other extensions at different terminals. Build a list of menu options whereby your callers or customers can choose whatever they need or how they want their query to be resolved. Interestingly, this cloud PBX solution allows customer service to redirect and divert incoming calls to other agents or support services.
PBXPlus also allows small and medium businesses to automate calls. The call flow automation feature will enable you to create, manage and customize call flows to suit your business needs and requirements. You can use the drag-and-drop visual builder integrated into PBXPlus for this call automation.
For small and medium businesses, managing voicemails sent by customers might be a thorn in the flesh coupled with other customer support activities. However, PBXPlus is handy and can come to the user's rescue as it helps to download, arrange and listen to the voicemails dropped by callers. This cloud PBX solution also allows you to forward the message content of the voicemail via email or add it as an attachment to your mail.
Another outstanding feature of PBXPlus is that it can convert text into voice messages. Not only that, but you can also change the language of the message while converting it to text or change the tone of the voice message. It has a flexible pricing plan of $14.99 per month.
2. Bitrix24
Bitrix24 is another cloud PBX solution with over 8 million businesses as its customers. It can be deployed on the cloud or the premises. This cloud PBX is suitable for small and medium-sized companies. Its features are access controls, account management, activity dashboard/ tracking, agenda management alerts/notifications, analytics/ROI tracking, applicant tracking, appointment management, and a host of others. Bitrix has a 30days free trial and a paid plan that varies from $49 per month to $24990 for outright purchase. The outright purchase qualifies your business for all its functionalities and tools.
3. WebEx
WebEx is another cloud PBX software developed by Cisco. It is designed to help bring Calling, Virtual Meeting, and Messaging modes of collaboration into a single software for easy and intelligent cooperation. There are some tools embedded in WebEx that help to enhance voice during calls and interactions while suppressing background noise.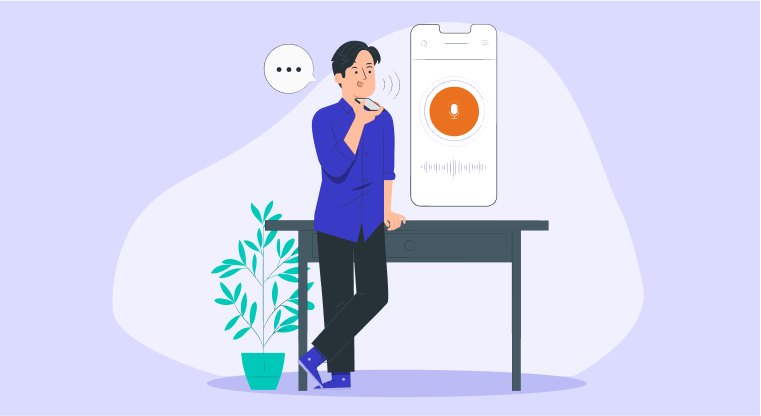 WebEx has a free version for trial. Its paid plan starts from $13 per user every month. This cloud PBX has features that Include access controls & permissions, auto framing, auto-dialer, action-item tracking, activity/news feed, agenda management, alerts & notifications, attendee, management, audio calls, automatic transcription, brainstorming, calendar management, call center management, recording, and routing.
4. CloudTalk
CloudTalk is a cloud-based PBX system built for modern small and medium-sized companies. Businesses such as DHL, Yves Rocher, and Glovo are some industries that make up the over 2000 subscribers of CloudTalk. This cloud PBX solution can be integrated with other Customer resource management, helpdesk, and e-commerce system apps such as Helpscout, Shopify, pipe drive, and a host of others. CloudTalk features include; access controls/permissions, alerts/escalation, archiving & retention, audio/video conferencing, auto-dialer, automated attendant, blended call center, by-extension reporting, recording, monitoring, and routing.
5. MiCloud Connect:
Just like every other cloud PBX solution, MiCloud helps business organizations and corporate bodies to communicate and collaborate over the cloud with confidence. Mixcloud makes it easy to manage calls, chats, audio & video web conferencing, and screen sharing. mobile access, call center management, call monitoring, call routing and transfer, chat & messaging, collaboration tools, computer telephony integration, contact management, IVR & voice recognition, and predictive dialer are some features of Micloud.
6. RingCentral
RingCentral is Voice over internet protocol software that provides all-inclusive solutions that are communication-related. This cloud PBX solution allows integration with Google and Salesforce, among other software. With its fast cloud-based business communication platform, RingCentral boasts over 300,000 customers ranging from small and medium-sized businesses to corporate individuals.
RingCentral has a free version that allows you to take a free trial before subscribing to the paid version. Its features include; automated attendant, calendar management, recording, routing and transfer, call logging, call monitoring, chat & messaging, contact management, and employee directory.
Grasshopper:
Grasshopper is a virtual phone numbers system developed by LogMeIn. This cloud PBX software provides businesses with local, toll-free phone numbers to represent their business. They can also set your (business) phone number as the toll-free number. Grasshopper allows you to forward calls, communicate with clients and business partners over voice or text messages, get notified of missed calls and voicemails, transcribe voicemails, and send them via email.
Asides from its free trial for 30 days, the grasshopper paid subscription Starts from $26 per month. automated attendant, call logging and routing, employee directory, fax management, IVR & voice recognition, mobile access, reporting/analytics, ring groups, and virtual extension are some of the features of this cloud PBX.
Ring4:
Ring4 offers a simple business phone system in the cloud where you can get a full-fledged virtual number setup running in 30 seconds for you and your team. Their online console account is a business admin center that allows you to dial local and international numbers, add teammates, assign new numbers, manage shared company contacts, and capture call recordings and transcripts. The easy-to-use interface makes it efficient for users who aren't much tech-savvy and makes remote work smoother.
If your business is scaling, then Ring4's small business calling solutions might be right for you.
Nextiva:
Nextiva is a cloud PBX software that enables businesses to communicate and build connections with their partners and clients. Using a single platform, Nextiva brings all communication channels together. These channels include video, voice, collaboration, SMS, chat, and surveys.
Nextiva provides small and medium enterprises with a robust, reliable, and secure telephony system via their individual devices, making available other advanced features that include video conferencing, teleconference, call recording, and a host of others.
Nextiva pricing starts from $18.95 per feature per month and does not have a free version. However, Nextiva offers a free trial. Like another cloud PBX, its features include call logging, monitoring, call routing, recording, scheduling, access controls/permissions, audio/video conferencing, auto-dialer, automated attendant, benchmarking, calendar, and call center management.
GoToConnect:
GoToConnect was formerly referred to as Jive. This virtual PBX app combines cloud Voice-over-internet protocol phone systems with GoToMeeting's web, audio, and video capabilities on a simple, flexible platform. GoToConnect has a web browser, desktop, and mobile version that allows you to receive virtual voicemails, forward calls, share screens, and conduct video conferences.
Get Started Today and See the Difference a Cloud PBX Can Make For Your Business Sign Up 14 Day Trial**
This cloud PBX does not have a free version. Its paid version starts from $19.95 per month; per user, and it offers a free trial. Its features include call logging, call monitoring, call recording, call routing, call scripting, and call tagging. Other features are access controls & permissions, alerts & escalation, archiving & retention, audio & video conferencing, automated attendant, and blended call center.
Conclusion:
In a tweet by Carolina digital phone, a cloud-based phone system helps your organization drive total mobility and agility, dramatically reduce costs and boost customer satisfaction.
The cloud small business phone system allows you to make and receive calls with your IP phones, mobile phones, and other devices over the internet. This process is quite ambiguous; however, with software such as PBXPlus, all the telephony activity and systems have been made easy and seamless for business organizations and individuals. Service providers mostly use cloud phone systems.
PBXPlus, developed by 500apps, is the best cloud PBX tool because of its advanced features and numerous functionalities. It has a flexible pricing plan that helps save costs; it requires less maintenance and technological expertise, unified and centralized communication on a single platform, and many other benefits.
What Makes the Best Business Phone System?
#1
Get unlimited phone lines, IVR flows and minutes and never miss a single call
#2
Improve caller satisfaction while reducing cost with multi-level IVRs
#3
Add call activities and route calls real-time based on the lead owner in your CRM
#4
Respond to customer concerns quickly with voicemail transcriptions
#5
Choose toll-free and local numbers from 48+ countries
#6
Use the REST step to integrate your IVR flow with your database and backend
#7
Bring your favorite provider for the best possible rates ever
#8
Embed click-to-call widget on the website to increase leads
#9
Unbelievable pricing - the lowest you will ever find
#10
Everything your business needs - 50 apps, 24/5 support and 99.95% uptime
Join the SaaS Revolution
All-in-One Suite of 50 apps

Unbelievable pricing - $14.99/user

24/5 Chat, Phone and Email Support