Call Forwarding: How It Can Boost Communication
In the business world, competition is fierce, and customer satisfaction drives you to success. Providing your customers with the best service is imperative. Call forwarding has one mission, make sure the company never misses any call.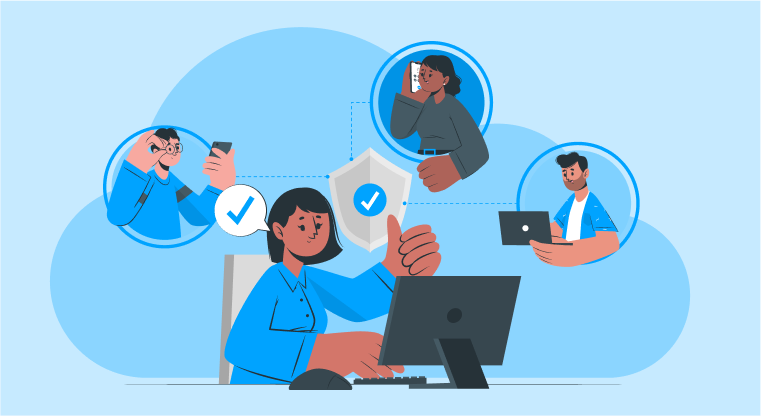 Call forwarding services play an integral role in the communications and operations of modern businesses. Here's how to set up call forwarding to improve your communication.
The Importance of Call Forwarding for Your Business
In the last decade, telecommunication has made tremendous progress in meeting current business needs. The development of many features, like call forwarding, serves a dynamic modern workforce and lets employees stay productive on the go.
One of the essential parts of any business is to offer reliable customer support. When a customer calls your business, you are always reachable and can provide quick and effective service. Offering such a support channel can sometimes prove difficult, especially when your team does not have the right business phone system tools. Fortunately, advanced services such as call forwarding and business phone system automation can support your call volume.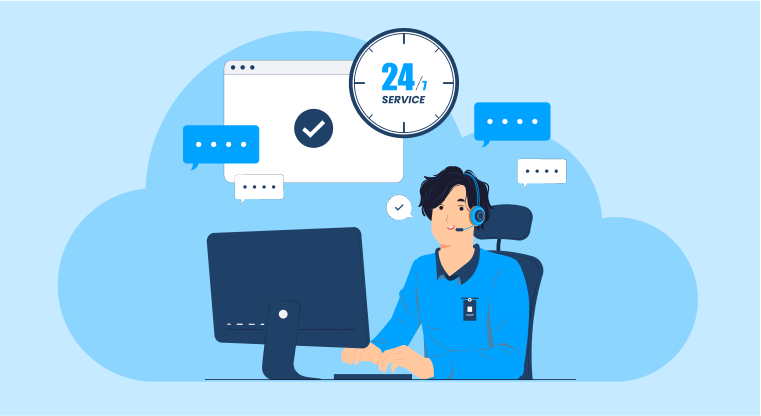 But while virtual phone numbers system technology makes endless call forwarding configurations possible, most business owners have limited knowledge of its capabilities. Today's features go far beyond forwarding business calls to a cellphone. And the best part? Most virtual phone system providers offer their advanced call forwarding settings free or on trial.
What Is Call Forwarding?
The Importance of a Phone Call Forwarding Service | by Bien Reference | Medium
Call forwarding is the method of incoming forwarding calls that reach your number to the correct department. It is the telephony feature that reroutes incoming calls to a different destination. Call forwarding is commonly known as call diversion, which helps a business redirect its incoming calls to a different number. It could be due to multiple reasons, which are discussed below.
It is possible to use call forwarding in a variety of situations, such as a user's inability to accept a call, a delay in call reception, a lack of network coverage or congested phone lines, or a business wanting to keep their toll-free numbers but switch to a new operator. This system even allows a business to forward calls to multiple phones simultaneously. Moreover, calls can also be routed to a voicemail with a predefined message. In other words, the primary purpose of call forwarding is to ascertain that all incoming calls are directed to the right terminus at the right time!
Contact Us Today To Learn More About Our Business Phone Systems and How They Can Help You. Sign Up 14 Day Trial
The business call forwarding technology ensures that an organized and coherent call flow is sustained throughout the different user groups associated with an organization.
Different Types of Call Forwarding
1. Unconditional Forwarding/Immediate Call Direct
As the name suggests, unconditional forwarding redirects all incoming calls to a different call destination.
2. Conditional Call Forwarding
Apart from those mentioned above, another type of call-forwarding feature comes into operation under certain predefined circumstances. That is primarily known as conditional call forwarding. The situations under which it gets activated are:
If all the phone lines are busy.
If the phone remains unanswered.
If the phone is out of coverage area.
If the phone is switched off.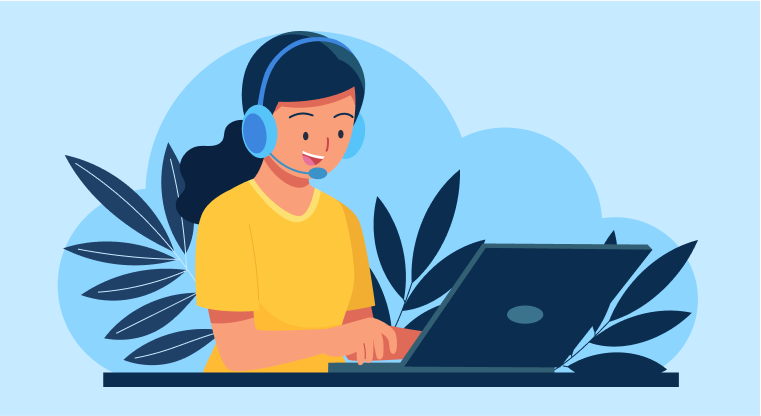 Conditional forwarding can be an ideal solution if you prefer the call to be answered rather than directly sending it to business voicemails. Unlike unconditional forwarding, conditional call forwarding does not redirect all incoming calls. Instead, it diverts only to those that meet the criteria mentioned above. That is why conditional forwarding is regarded as more sophisticated and dynamic than its competitors.
How to Set Up Call Forwarding and Improve Communication
1. Divert Calls to Anywhere in the World
The great thing when you set up call forwarding is that it allows you to work from anywhere in the world, so long as you have a mobile phone signal. In practice, this allows you to conduct business, even when on the move.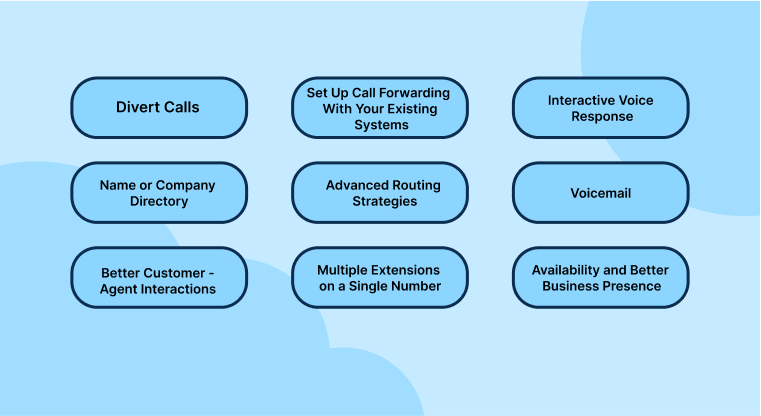 In times gone past, it was near impossible for small businesses to compete on the global stage. Fortunately, thanks to modern innovations such as call forwarding, the world's markets have become a lot more accessible, even for start-ups, making for a much more level playing field with an effective small business phone system.
Better still, set up call forwarding systems that can be arranged to work sequentially, meaning they can contact other employees or departments should you find yourself too busy to take the call yourself, such as when you have to attend meetings or are away on holiday. This way, your company is maximizing its chances of catching that all-important business call, greatly improving your ability to convert as many leads as possible.
2. Set Up Call Forwarding With Your Existing Systems
As any successful business owner will tell you, integration is key for communication in the modern business world. It is even possible to fully integrate your call forwarding system or IVR with fax messages. While some might balk at the idea of faxing in the 21st Century, the internet fax still holds a very important place in the world of modern business communications.
3. Interactive Voice Response
A cloud IVR system or interactive voice response system is an automated system that answers incoming calls, identifies the purpose of the call, and proceeds to assist the caller. Set up call forwarding that has this feature. Your IVR system can present options to the caller through a series of menus such as "Press 1 for sales, Press 2 for customer support, Press 5 to make a payment, Press 4 for voicemail, and so on." This way, callers can input the service they need.
4. Name or Company Directory
This reduces the amount of transferring a caller has to go through before they reach the right department or employee. Set up call forwarding that presents callers with options that help with not having to know the department's number or dial an extension themselves. You can list specific departments or even specific employees with an automated PBX system. This also reduces the amount of transferring a caller has to go through before they reach the right department or employee.
5. Advanced Routing Strategies
Set up call forwarding that will give you the opportunity to use various call routing strategies for maximum productivity. For example, calls made during off-hours or weekends can be routed to remote employees who have an evening or weekend shift. This is called time-based routing. You [set up call forwarding software] may even forward those calls to your own smartphone or home office.
Or, you can have certain calls forwarded to remote employees or international offices located in different parts of the world with location-based routing. This type of automation is especially useful for companies with international reach and clientele. Lastly, you can have incoming calls ring on multiple devices at the same time. This ensures that the call is answered quickly and no call goes missed.
6. Voicemail
Set up call forwarding that allows the call to go to your business voicemail when the caller simply wants to leave a message and receive a callback. This is useful when the caller is not sure which department to speak with or if all employees are busy and the caller does not want to wait in line.
7. Better Customer-Agent Interactions
Kara Parlin, Content Strategist at Weiter Marketing said,When you serve the customer better, they always return on your investment.
Customer and agent interactions happen on various touchpoints such as voice calls, chat, email, etc. Voice call or the use of call analystics is one of the most preferred channels that is used by a lot of customers, and it takes care of various needs of the callers, the most important one is their experience over the agent interaction.
Now, it is essential to understand that after you set up call forwarding, there are two main factors that impact the overall customer experience. The first one is, the call should be connected to the agent who has all the relevant information that can help the customer without any delay.
The second factor is voice quality. Having a business number that completes the call over the cloud fulfills both criteria. These two factors together make the customer experience good and sometimes exceptional when the agent helps the customers with a speedy resolution of the issue.
8. Multiple Extensions on a Single Number
Traditional telephony has several limitations. A limited number of extensions on a number is one of them. Cloud-based communication with PBX easily overcomes this problem. So, if you have a business number or a toll-free number, you can keep multiple extensions linked to the same number.
When you set up call forwarding, it helps in connecting the agent to the source with the needed information. Sometimes the customer interaction needs expert involvement, and there the role of the call-forwarding feature becomes notable.
Another benefit that impacts the customer experience is, all the incoming calls from a particular country or region can be forwarded to an agent with the particular language skills of the customers.
For example, all Portuguese customers are connected to an agent who is adept in the Portuguese language. The call-forwarding feature makes it simpler for businesses to make purposeful customer-agent connections.
9. Availability and Better Business Presence
You can easily set a series of alternative numbers to forward the calls to make sure all the inbound calls are attended. Unattended calls may lead to a loss of business, but the call forwarding feature helps avoid it.
When you set up call call flow automation, it also helps maintain a steady business presence by suggesting you are always there for your customers and other business prospects.
So, if you are already using a toll-free number for your office desk phone and in case if a customer wants to connect with you while you are traveling, then the call forwarding feature helps to connect.
In a way, your office desk phone becomes a mobile phone with a call-forwarding feature. You can receive business calls anywhere on the move. You also become independent of voicemail and need to check it from time to time to respond to the callers.
Why Does Your Business Need a Call Forwarding Feature?
Call forwarding is the feature that ensures business continuity that eventually leads to a higher customer satisfaction level. Call forwarding helps you tap every opportunity to connect with customers.
If you are always on the move and need to deal with customers continuously, then the call-forwarding feature is a must. Certain domains need to respond to the callers with immediate response, such as healthcare and emergency call services. The incoming call can be forwarded to the available number for a busy line.
Another benefit of setting up call forwarding is that it ensures call connections when the call volume goes high. You can deploy as many agents as per the current call volume. This way, you can avoid downtime, and customers get the best value for their time. So, strategic call forwarding also leads to sales acceleration and higher productivity. Why don't you set up call forwarding and start your journey today with PBXPlus by 500apps.
What Makes the Best Business Phone System?
#1
Get unlimited phone lines, IVR flows and minutes and never miss a single call
#2
Improve caller satisfaction while reducing cost with multi-level IVRs
#3
Add call activities and route calls real-time based on the lead owner in your CRM
#4
Respond to customer concerns quickly with voicemail transcriptions
#5
Choose toll-free and local numbers from 48+ countries
#6
Use the REST step to integrate your IVR flow with your database and backend
#7
Bring your favorite provider for the best possible rates ever
#8
Embed click-to-call widget on the website to increase leads
#9
Unbelievable pricing - the lowest you will ever find
#10
Everything your business needs - 50 apps, 24/5 support and 99.95% uptime
Join the SaaS Revolution
All-in-One Suite of 50 apps

Unbelievable pricing - $14.99/user

24/5 Chat, Phone and Email Support