Top 10 Business Phone Systems in the Market
Imagine running a business without any proper phone system. It sounds pretty horrifying. It is very straightforward to imagine that any business organization would fail to progress without a functioning telephone system. Even the smallest business firm has a working phone system. Thus, choosing the best business phone system is necessary if you want to manage your business effortlessly and efficiently.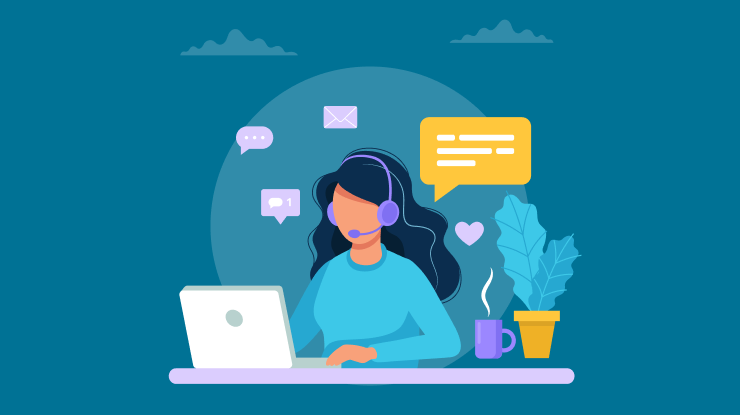 Apart from the convenience and flexibility factors, there are various other benefits of using a business phone system. Recently, providers of several phone systems moved to cloud services. This move has introduced a new revolution in the business world. Small-scale businesses now have access to various telecom features, usually limited to large enterprises. Whether you are a small or large-scale business organization entrepreneur, cloud-based phone systems provide unparalleled degrees of analytics and software integrations. As a result, you get the chance to maximize your business communications across the entire phone system within your organization.
What are Business Phone Systems?
Any multi-line telephone system with several features is a business phone system. Some of these features include:
- Unlimited calling - Call more than one employee or a group of people - Automated menus - Call recording - Email or voicemail functionality
Phone systems are also available in different types, such as PBX or Private Branch Exchange, VoIP or Voice over IP, and KSU or Key System Units.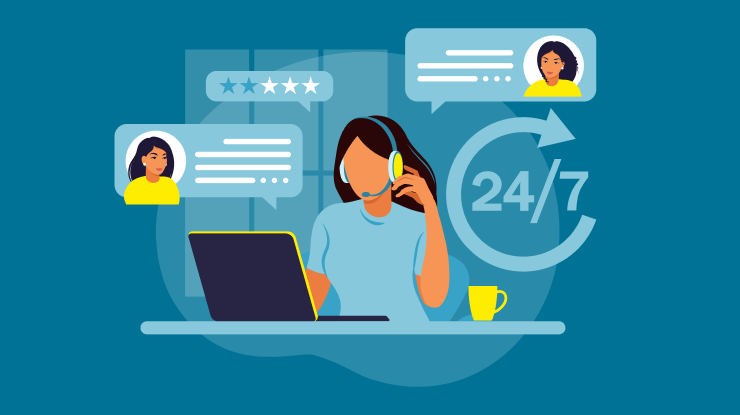 Understanding the Different Types of Business Phone Systems
When you talk about the business phone systems, there are three types in the market. These are PBX, VoIP, and KSU.
Private Branch Exchange (PBX)
Considered an advanced phone system, private branch exchange or PBX is one of the three types of phone systems. PBX uses various types of programmable switching devices. As a result, it enables the automatic routing of incoming calls. With more than 40 employees, any company will find PBX the most suitable business phone system. The simple reason behind this fact is PBX is an entirely automated system. Another added advantage of using this system is the uninterruptible power supply. This means that businesses can function smoothly even when there is no power.
Key System Units (KSU)
The key system unit or KSU is the most basic system of the three business phone systems. This makes it suitable only for small-sized businesses with less than 40 employees. In addition, KSU can incorporate a limited number of phone lines. It is a user-friendly system and functions much like the standard home telephone. Although it has all the necessary features essential for a business, it lacks flexibility and portability. This phone system uses a central switching system, which is the KSU. As a result, you need to determine the telephone-line selection manually.
Voice over Internet Protocol (VoIP)
The most popular among the three types of business phone systems is VoIP. It is the most advanced system and allows a phone operator and possible clients to communicate even from two different countries. VoIP needs to use the internet and a computer to work. Due to the advanced features in the VoIP phone system, it comes with a high price tag that makes it suitable for large business organizations. The cost of VoIP depends on the total number of employees in a company. One of the primary benefits of using VoIP is it enables you to access all its functions from a computer.
Top 10 Business Phone Systems
The modern-day business phone system does not serve as a mere tool to make and receive calls. Instead, it is a unified communications system that lets your employees communicate with your customers by video, text, and phone. In other words, it gives your business the flexibility to choose the best way to connect with your clients. Ten of the best business phone systems are discussed below:
1. PBXPlus
If you wish to scale up your company's inbound and outbound calls and boost your overall sales, then PBXPlus will be the application for you. The software offers limitless minutes, menus, and call flows. In addition, you can create a multi-tier IVR for your organization using the visual flow builder. Some of the features of PBXPlus include:
Multi-tier menus
Call whisper
Voicemail
Unlimited minutes
Outbound dialer
Call forwarding
Conferencing
It will not be wrong to say that with PBXPlus, you can enjoy unlimited possibilities to run your business smoothly. You can also introduce your carrier and connect it with more than 25 reputed CRMs, including Salesforce, AgileCRM, and CRM.io.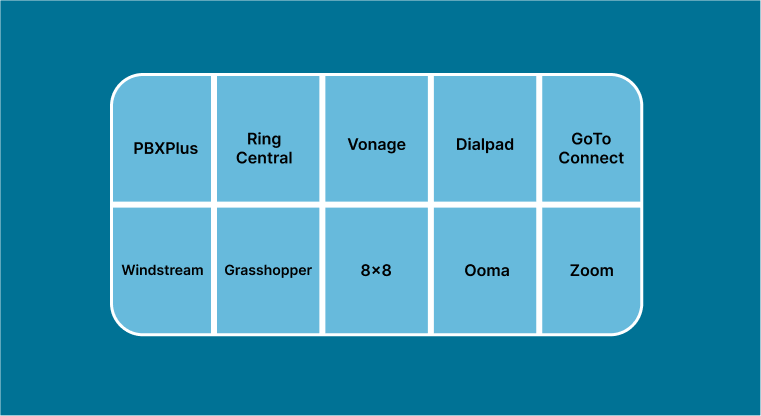 2. RingCentral
RingCentral is a cloud-hosted VoIP fused communication system. It is suitable for businesses of all sizes and is very simple to install. It is categorized as one of the most user-friendly business phone systems and offers a wide range of mobile, collaboration, and calling features. RingCentral requires proper access to a high-speed fiber optic, cable, or DSL connection. Some of the features of RingCentral are: holding music, call recording, virtual receptionists, call forwarding, and message alerts, to name a few.
3. Vonage
Vonage is another cloud-hosted VoIP business unified communication system in the list of the top phone systems in the market. Specially made for small businesses, it fulfills an organization's mobile, calling, and collaboration requirements. If you install this direct routing integration, you can ensure that there is a boost in the overall productivity of your employees.
They do not have to flip through different applications to fulfill their calling, collaboration, and mobile needs. Some of the features of Vonage are voicemail-to-email, click-to-call, do not disturb, virtual voicemail, call forwarding, and call hold.
4. Dialpad
Are you searching for a business phone system to take your calling experience to an all-new level? Then, Dialpad could be the solution for you. Backed by voice intelligence technology, Dialpad offers new perceptions of calls. This business phone software thoroughly studies your calls and recognizes who says what on a call.
Some of the features of Dialpad include multilevel auto-attendants, ring groups, SMS messaging, unlimited calling, custom routing, hold queues, and contact syncing.
5. GoToConnect
This software is one of those few business virtual phone systems with numerous helpful features. The software comes with collaboration, more than 100 calls, and mobile features and tools. It will not be wrong to say that you will find it tough to come across a part that GoToConnect does not provide.
GoToConnect is specially made for IT administrators. The makers of the software recently released an all-new administrative portal. This software offers a streamlined approach to overseeing any problem. Some of the features of GoToConnect include auto-attendants, dial by extension and name, call screening, paging, ring groups, intercoms, and holding music.
6. Windstream
This business phone system can support a maximum of 20,000 users at a time. Windstream is a cloud-hosted unified communications system. It is suitable for all types of business organizations, irrespective of their size. The software comes with the necessary tools for effective communication with people from within and outside an organization. Some of the numerous features of Windstream include call history, music on hold, hot desking, click-to-call, unlimited calling, 10-way calling, and auto-attendants.
7. Grasshopper
If your business needs to show a professional image to your clients all the time, then Grasshopper will be a good software for you. This business phone system connects all the phone lines of your business to your employees situated in a distant location on their home phones or mobiles. Grasshopper gives a dedicated phone number to your business. Each employee will also receive individual extensions.
There are several features available in the Grasshopper software, such as call screening, dial-by-name directory, voicemail-to-email, voicemail, online faxing, and voicemail transcription, to name a few.
8. 8x8
Are you the entrepreneur of a small business entity? Then, 8x8 will be one of the best business phone systems for small businesses like yours. This cloud-hosted VoIP system does not require any expensive PBX hardware. Instead, 8x8 is a unified-communication system that requires a high-speed internet connection and IP phones.
It is one of the most reliable phone services for small businesses. Some of the features of 8x8 are three-way calling, automated attendants, call waiting, online voicemail, and ring groups.
9. Ooma
Ooma Office is another cloud-based business phone system with all the necessary communication tools to help your teams remain productive. It comes with powerful desktop and mobile apps that let you access your business telephones from any location.
10. Zoom
The number of business entities using Zoom as their business phone system has increased in leaps and bounds. It is a cloud-hosted phone system that you can use as a bundle with Zoom's video conferencing services or stand-alone. Some features include voicemail transcription, call recording, and whisper mode.
Conclusion
Communication is the key to running any business successfully. This is why there are various types of business phone systems to cater to the needs of different business organizations. If you are searching for a business phone system that can help skyrocket your business and enhance the productivity of your teams, then PBXPlus will be an excellent option for you.
It comes with several helpful features, such as call forwarding, voicemail, click2call, CRM integration, dial by name, and PIN, to name a few. It is user-friendly software that packs a punch to help your business shoot up to a new level.
PBXPlus is one of the 39+ applications created by 500apps for businesses across the world. They have created all of these applications with the sole motive of helping companies to become Fortune 500. You can ensure maximum growth for your firm with their apps at pocket-friendly prices. Check out their website for further information.
What Makes the Best Business Phone System?
#1
Get unlimited phone lines, IVR flows and minutes and never miss a single call
#2
Improve caller satisfaction while reducing cost with multi-level IVRs
#3
Add call activities and route calls real-time based on the lead owner in your CRM
#4
Respond to customer concerns quickly with voicemail transcriptions
#5
Choose toll-free and local numbers from 48+ countries
#6
Use the REST step to integrate your IVR flow with your database and backend
#7
Bring your favorite provider for the best possible rates ever
#8
Embed click-to-call widget on the website to increase leads
#9
Unbelievable pricing - the lowest you will ever find
#10
Everything your business needs - 50 apps, 24/5 support and 99.95% uptime
Join the SaaS Revolution
All-in-One Suite of 50 apps

Unbelievable pricing - $14.99/user

24/5 Chat, Phone and Email Support