A Comprehensive Guide to IVR Call System
An IVR call system can be a great way to improve customer service and reduce operating costs. This guide will you how to set up and get the most out of it.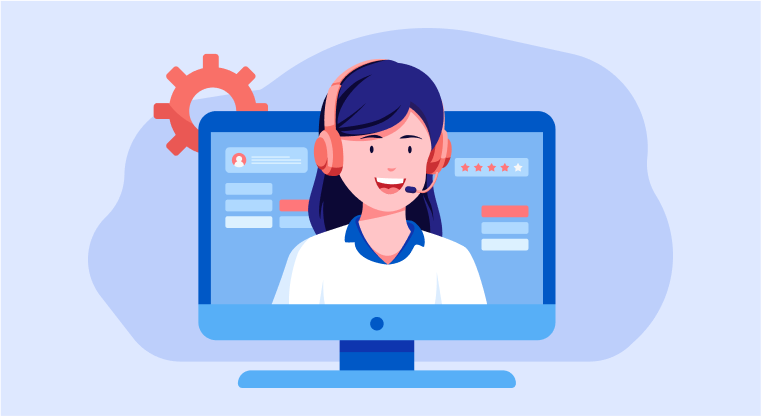 Utilize an intelligent IVR call system to recognize and direct each customer call to the most appropriate agent based on the caller's input.
What is Interactive Voice Response (IVR) Call System?
IVR is a phone system that can route calls automatically. Customers can engage with a computer before even being routed to a representative, to put it simply. Automatic Call Distribution, which is frequently found in a call center, functions in conjunction with this technology.
Because IVR call systems are now so common, you've probably had more phone conversations than you can remember with virtual assistants. Incoming phone calls are managed by IVRs, which first gather data on the client inquiry before automatically routing the call to the appropriate department. Even the virtual phone number the user phoned can be used to modify the discussion.
Typically, when a customer calls, they are met with a prerecorded audio menu. The customer is automatically linked to an agent who can assist after navigating the menu either orally or manually (using the cellphone keypad). Imagine a long line of attendees at a venue waiting to register. A-L last names go one direction, while M-Z goes another if the IVR splits the line. This strategy puts more pressure on your personnel in terms of speed and workload. That is the IVR's primary objective. This not only keeps everything operating more smoothly but also increases the call center staff's productivity.
In a moment, we'll discuss some other crucial benefits of IVRs. Let's start by giving a quick rundown on what is the purpose of the IVR call system.
Purpose of IVR call system
Interactive Voice Response (IVR) is mostly used by businesses for three reasons:
Reroute incoming calls, to save money, handle fewer live calls with a live representative.
Improve the client experience. Give clients the option of using self-service to resolve straightforward account issues. Additionally, the first-contact solution rate is increased when the appropriate department is contacted.
Decreasing handle times Real-time information about the customer, such as confirmation and call drivers, should be made available to customer service representatives.
IVRs can offer better customer satisfaction while saving organizations thousands of dollars annually in wasted call time.
What are the Benefits of Using the IVR Call System?
IVRs offer the fundamental benefit of automatic filtering as their main selling point. Agents anticipate the type of problem they'll be solving before they answer the phone rather than always reaching into a grab bag. This kind of call is determined by the menu options the caller chooses. The caller gains from interacting with a representative who is prepared to address their questions in the meantime. Bypassing the tedious and time-consuming process of manually being moved by representatives from one department to another, you can chat with a helpful person right away.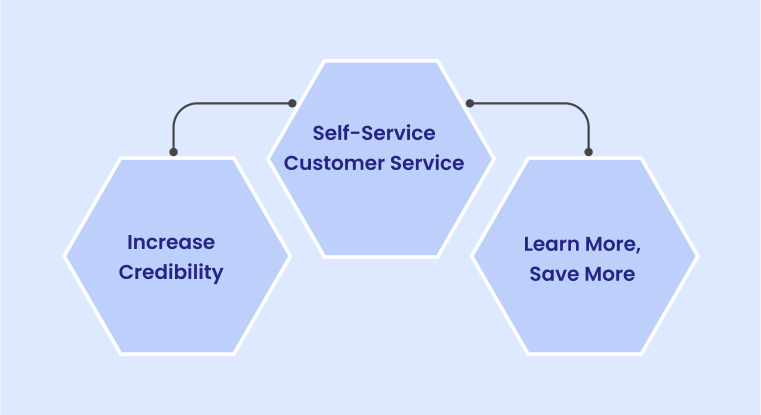 The consumer doesn't have to wait or hold more than once during the same contact, and your company doesn't incur the high costs related to needlessly lengthy call handling times. It is, in other words, the best win-win scenario.
Increase Credibility
Implementing a business phone system with an autoresponder is the first step in enhancing your customers' experience. Your brand's legitimacy and degree of trust will increase right away.
The next stage is to enhance your auto attendant's capabilities with an IVR call feature.
IVRs are a great approach to boost brand perception since they greet each caller in a consistent, kind, and on-brand manner before they connect with a human. This gives off an air of organization and professionalism, which gives you more credibility with customers. Additionally, it conveys the idea that your company is prepared to handle a large volume of calls from a variety of clients.
Self-service Customer Service
Speaking of consistency, you can still provide customer service even when there aren't any agents on duty by using an IVR. Your phone number and an IVR call menu, with integrated IVR voice recording, can be used by callers to get basic information outside of usual business hours—or while agents are occupied with other calls. It's like having the ideal voicemail with the extra benefit of providing information the caller could be calling about in addition to the greeting. Answers to frequent customer questions can be found on a well-designed menu. This is a useful feature of the IVR call system since it handles more unimportant calls on its own, giving agents more time to handle difficult demands.
If you believe that installing an IVR entails sacrificing all individuality for expediency, you're mistaken. IVR call systems with advanced biometric capabilities can identify customer numbers and respond appropriately. Without the help of a live representative, you can do everything from making an appointment to acknowledging the caller's birthday.
Boost Your Productivity and Efficiency with Business Phone System Today! Sign Up 14 Day Trial
Having said that, it should go without saying that customers always prefer chatting with a human over communicating with a machine, regardless of how sophisticated IVR technology evolves. Wrong.
Up to 83% of customers would rather use self-service than speak with a human, particularly for straightforward operations like booking a flight, tracking a package, checking account balances, and so forth. An IVR can be used to complete all of these.
Utilizing this client preference can make all the difference. For best client satisfaction, make sure to incorporate your most frequent inquiries into the menu of your cloud IVR phone system.
Learn More, Save More
The success of your business depends on the data you collect about your clientele. The benefit of having your clients contact a computer before they speak to a human agent is that computers are designed to gather, process, and store a lot of data. In addition to being useful for your business strategy generally, the information your IVR gathers regarding caller inquiries may be used to continuously enhance your IVR system. IVR call systems add to market research while cutting expenses by removing the need to pay more agents. The call system has reduced the amount of time it takes to handle calls, which saves even more money.
Ideal Features of IVR Call System
A technical description of an interactive voice response system is as follows:
IVR Software Applications
Telephony equipment
Support Infrastructure
Database
The computer is initially linked to the business's IVR phone line. Then a computer must have IVR software installed on it. To use the IVR technology on your calls, a special piece of hardware (known as a telephony board or telephony card) is required.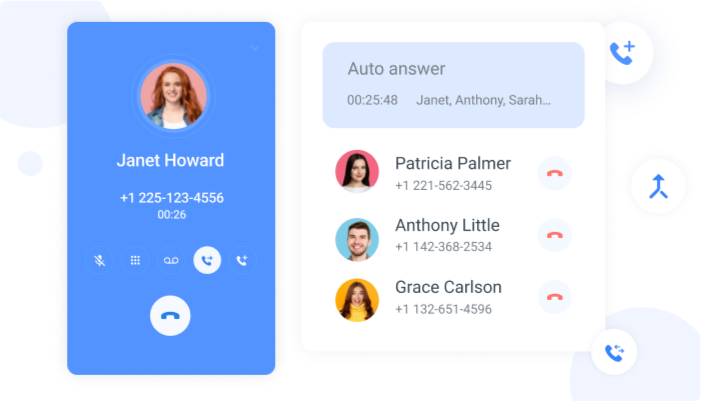 Here are some specifics that demonstrate what is needed for a good IVR:
TCP/IP network: The internet network that enables the communication between the Internet and internal networks
Databases: Current data to which IVR call applications have access Web/application server: the location of the IVR system's hosting
It's crucial to remember that IVR systems require a phone system to function. You should think about selecting suitable call center software with an IVR function when deciding to implement IVR into your contact center operations.
Getting the Most Out of IVR Call System
It's not always simple to decide which Interactive Voice Response system to use. Unfortunately, IVRs have a terrible reputation because they were used incorrectly decades ago. Everything has changed in 2020.
IVRs have become one of the best tools for small business phone systems to reduce expenses, ease the workload on their personnel, and improve customer service.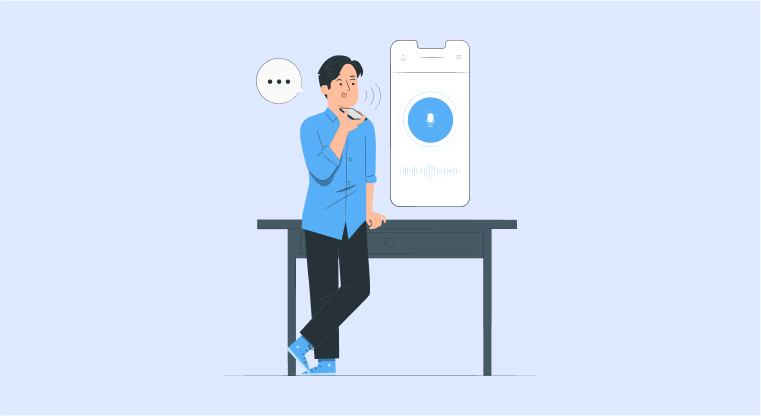 Advice for setting up an IVR call system to get the most out of it:
Switch to the cloud PBX with your phone system. Make it simple to navigate both inside and outside of that. Consider shifting your on-premises PBX to the cloud if you want to access a tonne of new features, including an IVR.
Align your customer experience with their journey. Your phone system should be configured to assist current and potential customers in reaching the appropriate members of your team.
Ensure that callers may speak to a live person. Being trapped in a phone menu is the most annoying thing that can happen. Your IVR should offer a convenient way to speak with a live representative to improve the consumer experience.
Business leaders are constantly looking for ways to improve their operations. An IVR improves your brand's reputation in every way and offers everyone who interacts with your company first-rate customer care.
If these criteria appear on your checklist, implementing an IVR platform would be a significant step toward realizing your business objectives.
Conclusion
Although many PBX providers may offer comfortable service, PBXPlus easily leads the service sector. The virtual PBX software is not only included in the 500apps business suite, but they also provide an all-inclusive virtual PBX software integration, is simple to install, offers phone lines, integrates with CRM, and has many other features and advantages at the most competitive prices.
This company phone system also provides access to the other 39 parent suite apps, which range from SDR software to an outbound call center.
What Makes the Best Business Phone System?
#1
Get unlimited phone lines, IVR flows and minutes and never miss a single call
#2
Improve caller satisfaction while reducing cost with multi-level IVRs
#3
Add call activities and route calls real-time based on the lead owner in your CRM
#4
Respond to customer concerns quickly with voicemail transcriptions
#5
Choose toll-free and local numbers from 48+ countries
#6
Use the REST step to integrate your IVR flow with your database and backend
#7
Bring your favorite provider for the best possible rates ever
#8
Embed click-to-call widget on the website to increase leads
#9
Unbelievable pricing - the lowest you will ever find
#10
Everything your business needs - 50 apps, 24/5 support and 99.95% uptime
Join the SaaS Revolution
All-in-One Suite of 50 apps

Unbelievable pricing - $14.99/user

24/5 Chat, Phone and Email Support