5 Do's and Don'ts for a Successful PBX System
A successful PBX system is quite important for any company that has a fair number of employees working for it as it enables them to have seamless connectivity with their customers and indeed within the organization that they work for. In fact the success of a business largely hinges on it ability to communicate.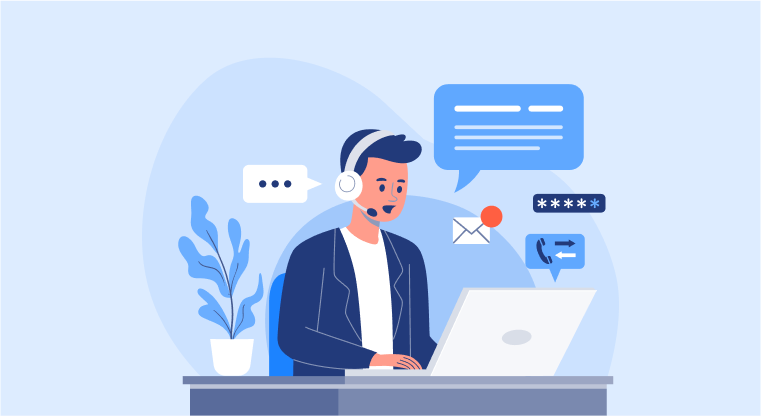 A feature-rich PBX is just what one needs to augment any business's communication capability. While PBXs have been around for years and years the advent of digital technology and cloud computing has changed the very face of PBX technology making it far more feature rich and unbelievably efficient. Before one delf into the dos and dont of a successful PBX, one needs to get a fix on the different kinds of Business Phone Systems that is available.
1. Digital PBX
A digital is distinguished by the fact that one can easily change its features via the software. They afford a great deal of flexibility vis-a-vis traditional PBX systems in terms of the number of extensions and the kind of allocation that one can manage. Besides, they are quite compatible with a VoIP-based telephony system.
As Jeff Thompson says, "VoIP has really changed the way we do business."
That is the principal reason why a digital pbx is very cost-effective over the long run given that the same device can be used for myriad communication settings. The cost-effectiveness is on account of the fact that it enables a lot of phone calls. It is also on account of the large value addition it brings along that enhance a business's ability to communicate. This tweet about hosted PBXs makes this quite evident-Welcome to efficient business communication with Hosted PBX phone systems from Arvig!
Welcome to efficient business communication with Hosted PBX phone systems from Arvig! #GetConnected https://t.co/RXCzH7IQws pic.twitter.com/dkjJQJuXza

— Arvig (@ArvigHQ) November 4, 2020
A digital PBX doubtless, empowers the most modest of businesses to scale up in a major way and aspire to be international players. A digital PBX system truly can bring about a paradigm change in a business's fortunes.
2. On-site IP-PBX
As the name suggests this is an on-site PBX system. It is quite similar to a traditional PBX system as it is situated in a single place. Calls routed through an on-site IP-PBX can go via a traditional phone company or using a VoIP by way of SIP trunking. To connect them to traditional lines, one can use gateway cards. The signaling is achieved via an IP phone connected to the IP-PBX by deploying a LAN. Because VOIP onsite phones are very feature rich they are far more advantageous for a business to deploy than traditional phone lines available with a traditional phone system.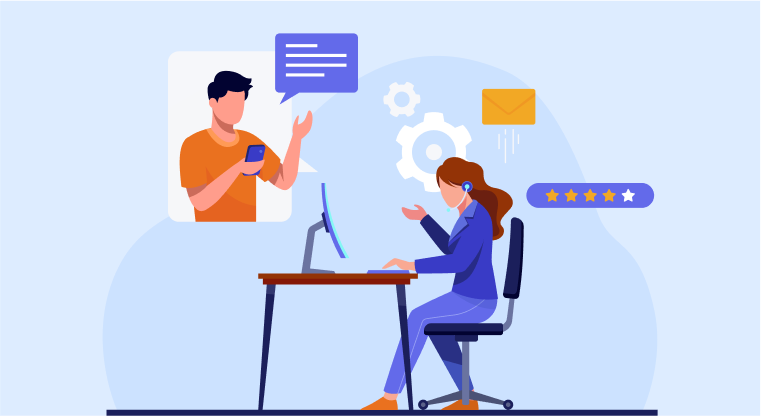 For instance, the fact that such PBXs are integrated with the SIP trunk enables one to avail of free call packages on account of using IP. This substantially lowers the cost of making calls. Another advantage of an on-site IP PBX system is the fact that the usage of many analog and SIP lines to route calls means that the going down of one line will not cripple the entire system.
3. Hybrid PBX System
A hybrid PBX system is hugely in demand, on account of the fact that it brings together a preexisting legacy systems and a modern digital PBX system. This works out great because it lets one merge the PBX infrastructure one already has with cloud functionality. By going for a hybrid system, one can obtain all the benefits of VoIP services like auto attendant, call rules, and hold queues. Apart, it lets one hold virtual conferences, send faxes over IP, and enables video conferences. Considering the fact that large numbers of businesses are still using conventional PBX systems, a hybrid PBX system makes the transition to a full VoIP and hosted PBX solution easier to contemplate. There are so many businesses who are quite satisfied with their existing analog system without realizing that going in for an on-site IP PBX, which does not require them to give up their legacy system can get them most of the tremendous advantages that accrue to those using digital PBXs. They can literally see paradigm redefining growth if they make the switch.
Now that we have a fair idea about what the different PBX systems entail, let's now look at what exactly it is that one needs to be doing right and abjure doing when it comes to running a successful one-
Do's for a Successful PBX System
1. Choosing the Right VoIP Provider
A successful virtual PBX system to a large extent depends upon the kind of VoIP provider one chooses. For instance, if one uses Verizon, one can be sure of obtaining a service that is out of the top drawer. There are things like the price, the availability of mobile apps, the ability to serve a business's exact communication needs and of course the safety and security of the system to take into account. That apart, the ability of the VoIP service provider to facilitate integration is a great attribute for a VoIP service provider to offer. An automated system that answers incoming calls, ascertains the reason for the contact, and then provides assistance to the caller is known as a cloud IVR system.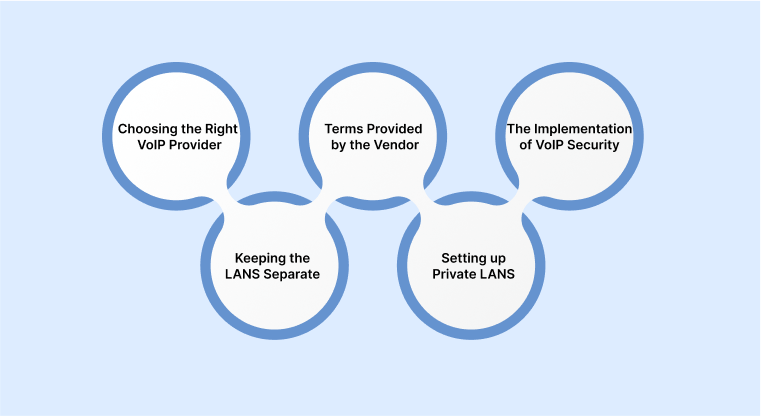 This is because it enables things like automatically saving phone conversations in Google Drive or Dropbox. Finally, the level of customer service provided will have a bearing on the decision to zero in on a VoIP provider. So, one can see that choosing a VoIP provider does require one to gauge them against a large number of parameters, unlike a conventional PBX system with its limited functionality. When we do take a carefully considered decision about the choice of VoIP provider, we can be sure of a very positive impact upon our business. on account of its ability to optimize the communication system. In today's global business scenario, a business with a cutting edge communications system invariably does well.
2. Paying Particular Attention to the Security Terms Provided by the Vendor
Considering that a PBX system is often cloud based and has to carry important information across distances it is important that one chooses a vendor like PBX Plus who provide top grade security. One should go over the security terms before one signs on the dotted line to install a PBX system. It is important to go over the vendor agreement thoroughly, with regard to the security features promised. Nothing can be more detrimental to the well being of a business than an insecure communication system that leaks vital and confidential information.
3. The Implementation of VoIP Security
The exact implementation of VoIP security is an aspect that needs to be looked into. Not doing so will make your business susceptible to hackers and your communications system is liable to be compromised. One should go with a vendor who is able to provide a number of things that ensure security. These include a real time monitoring of call plan usage, proper handling of toll free calls, call encryption to forestall any evesdropping and a dependable voicemail and email delivery service.
4. Keeping the LANS Separate
This is important to ensure that there are no mix ups between handsets and cloud based interfaces. Technological upgrades are a part of a business;s efforts to gain a competitive advantage over others, but needs to be done in the right fashion. The voice LAN has to be separate, as it is important that voice phones get entangled with things like workstations and printers.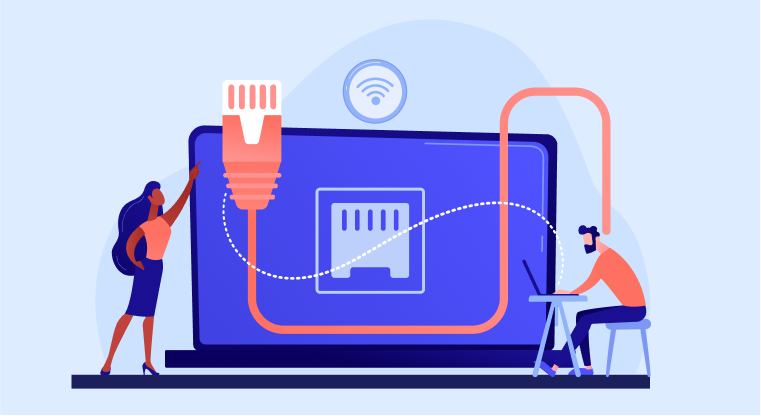 5. Setting up Private LANS
A private LAN is preferred because it enables better IT control. You cannot have parallel control centers to complicate matters. A private LAN enables IT managers to get better control over their networks because it enables segmentation of VoIP traffic in a manner that it does not stray from its own network.
Don'ts for a Successful PBX System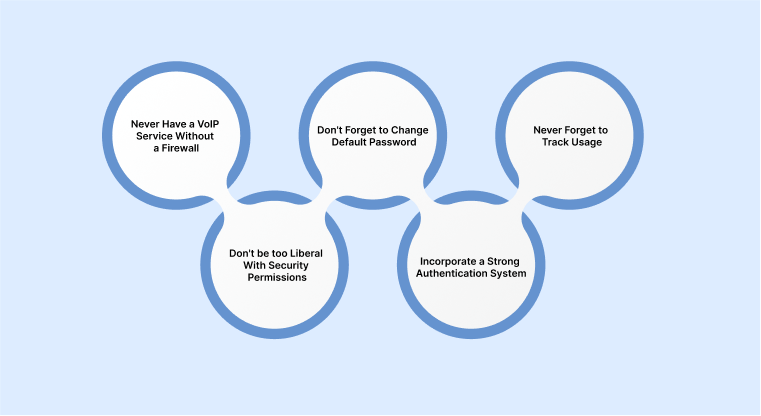 1. Never Have a VoIP Service Without a Firewall
Like any other computing device a could based PBX needs the security of a firewall. You cannot leave it to the tender mercies of hackers and other types of cyber criminals. A VoIP phone is nothing but a computing device connected to an Ethernet or Wi-Fo network. So, like any other connected computing device it needs the security provided by a corporate firewall. Not providing it with that is simply not on. If you have to have a VOIP service, a firewall is a must.
2. Don't Forget to Change Default Password
This is an elementary precaution which goes a long way in keeping a virtual PBX safe.Every so often one tends to take such things lightly and thereby compromise systems security. All manufacturers of VoIP handsets come equipped with default passwords, as is the case with any hardware with a web user interface. Not changing the password is an open invitation to cyber attacks. You simply have to change the password to something that is secure and not easily cracked.
3. Never Forget to Track Usage
It is critically important to carry out backend fraud monitoring. You may assume that everything is fine with your systems, but things may not be as they appear on the surface. Every time a VoIP based business phone system is hacked, the person causing it attempts to make calls that will cost the PBX user some money. The surest way to put a stop is to track one's usage meticulously.
4. Don't be too Liberal With Security Permissions
Again, this is an elementary precaution that is often overlooked. You may imagine that everybody ib the organization has the company's best interests at heart, but that is not always quite the case. For instance, if your business does not require you to call to all parts of the world, there is no point in allowing calls to every part of the world.
5. Incorporate a Strong Authentication System
This is one of the basic tenets of online security. You cannot have a communication system that anyone can breach at will. It makes eminent sense to put in place a strong two factor authentication system that strengthens your PBX systems against any breach or infiltration. Besides, identity management has to be an integral part of a security management system.
Conclusion
Much as a PBX system has changed over the years to provide much more powerful and enabling features than in the past, one does have to learn to deal with a new set of challenges that the rapid adoption of digital technology has introduced to this sector. Choosing a well regarded and feature rich PBX system like PBXPlus by 500apps is what will help a business optimize its communication network. You can easily install this particular brand of PBX in a matter of minutes. What's more, it comes with an all encompassing virtual PBX solution with an unlimited number of extensions call forwarding, CRM integrations and so on. That apart, it provides virtual telephone numbers, call forwarding, business voice message and outbound dialing.
Contact Us Today To Learn More About Our Business Phone Systems and How They Can benefit Your Business. Sign Up 14 Day Trial
While PBX phone systems are something that any business serious about making an impact in its sphere cannot do without, one does have to make the right choice in terms of which system is the best one to deploy. This is particularly true in light of the fact that a modern PBX system is not only very agile, but it also capable of rendering the same service as would multiple manual PBX systems and that too in a matter of seconds. No business that is serious about doing well in this day and age would like to forego that advanatge. This is true across multiple sectors like healthcare, retail, e-commerce, banking or real estate. It boosts over all efficiency within organizations, particularly with regard to the operations and sales departments that are the mainstay of any business. A rightly chosen and deployed small business phone system can help enhance accessibility levels in an organizations offices across the world.
Since cloud telephony seems to be the way forward, it may make great sense to abjure the old copper wire system and instead opt for a productivity enhancing VOIP service that will be able to customize a plan that is just right for your business.
What Makes the Best Business Phone System?
#1
Get unlimited phone lines, IVR flows and minutes and never miss a single call
#2
Improve caller satisfaction while reducing cost with multi-level IVRs
#3
Add call activities and route calls real-time based on the lead owner in your CRM
#4
Respond to customer concerns quickly with voicemail transcriptions
#5
Choose toll-free and local numbers from 48+ countries
#6
Use the REST step to integrate your IVR flow with your database and backend
#7
Bring your favorite provider for the best possible rates ever
#8
Embed click-to-call widget on the website to increase leads
#9
Unbelievable pricing - the lowest you will ever find
#10
Everything your business needs - 50 apps, 24/5 support and 99.95% uptime
Join the SaaS Revolution
All-in-One Suite of 50 apps

Unbelievable pricing - $14.99/user

24/5 Chat, Phone and Email Support