How to Use a Virtual Phone Number to Stay Connected?
This article explains how a virtual phone number helps you stay connected with your customers. We also show how you can widen your reach using a virtual phone number.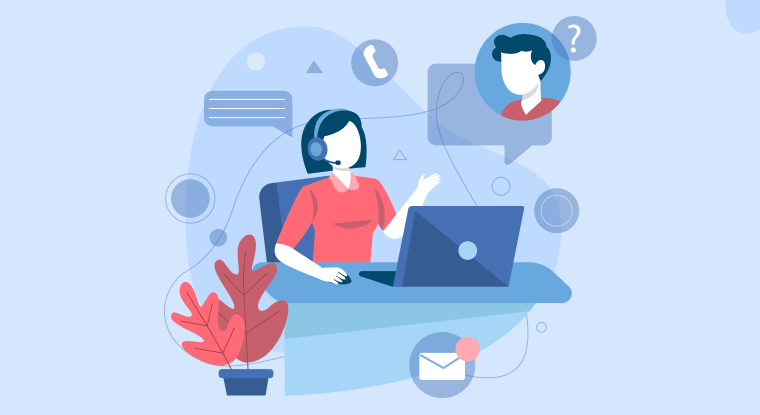 Staying connected with your customers is a top priority for a business. It helps you gain customer trust and loyalty and is essential for building a respected brand. With a virtual phone number, it becomes easier to stay connected with your customers as often as you need to.
Importance of Communication in Business
Communication is crucial for having a successful business. It helps in several ways, such as:
Improves Customer Service
By communicating with customers effectively, the business can better understand what customers need. The company can create tailored services to address customer concerns with this information. This boosts customer satisfaction and facilitates cordial customer relationships.
Generates More Leads For the Business
Effective communication helps businesses solve customer problems efficiently. This way, your target customers see that the company considers their concerns necessary. This is essential for generating high-quality leads and winning over new customers.
Boosts Customer Relationship
Effective communications with customers are critical to business success. To help customers properly, you need to listen to their problems carefully and provide relevant practical answers. Effective communication is essential for building customer loyalty.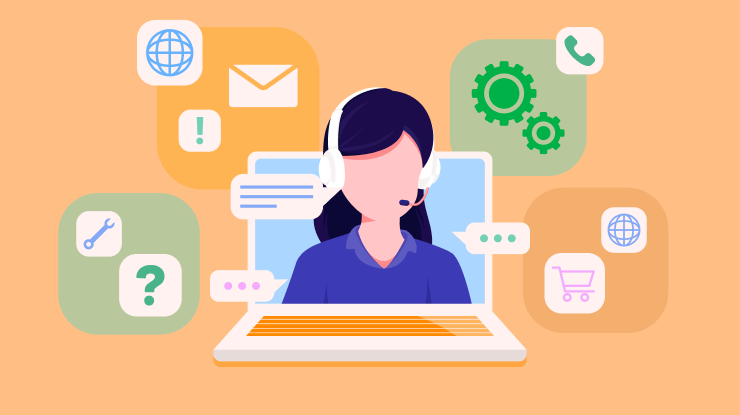 How Virtual Phone Number Can Help You Widen Your Reach Within the Global Market?
A virtual phone number is different from a conventional phone number in important ways. While a traditional phone number works by connecting a dialer with the number's telephone, a virtual phone number is linked to a cloud business phone system. From here, the call can then be redirected, via a centralized system, to any Internet-connected device, such as a smartphone, PC, or tablet.
This eliminates the need to always have workers sit at a desk with a landline or to have all staff be available to handle every phone. With a virtual phone number, calls can be directed to any available staff, enabling you to provide excellent service to customers in the global market.
Virtual phone numbers work from anywhere globally, allowing you to respond to calls irrespective of location. This means that you can hire customer support staff from around the globe, enabling your company to provide bespoke, tailored services.
Virtual phone numbers are not tied to a specific device. If a single device crashes, it won't affect your ability to respond to clients. This way, you can respond to clients quickly and effectively. This is essential for building a brand reputation. And with the multiple integrations that come with virtual phone numbers services such as Microsoft 365 and ZenDesk, it becomes easier to facilitate effective customer service.
How to Use a Virtual Phone Number in Your Business?
To use a virtual phone number in your business, you'd first need to choose a suitable provider. It might be a free or paid platform. Excellent virtual phone number providers include PBXPlus and Google Voice.
You can then integrate the virtual phone numbers into your system. Also, you can set up workflows to direct calls to the available staff during business hours.
5 Ways That A Virtual Phone Number Can Save You Time and Money
Cuts Down on Office Space
Virtual numbers eliminate the need for businesses to have large rooms stocked, complete with landlines. With virtual phone number benefits, companies can have support staff in multiple locations worldwide, eliminating large rent bills.
Reduces Bhone Bills
Landlines provide crisp audio quality, but they can amount to a pretty sum at the end of each business year. With a virtual number, you eliminate the costs of maintaining phone bills by redirecting your calls through the internet.
Reduces Hardware Costs
You don't have to buy new hardware with virtual phone numbers. Support staff can simply use their smartphones from anywhere they are. This can save you thousands of dollars a year.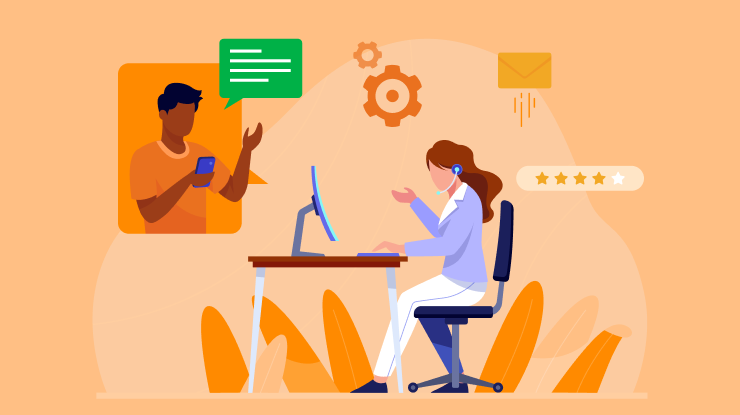 Fewer Employees
With a virtual phone number, you can be more flexible with hiring support staff. With increased call flow automation, you can cut hiring costs without compromising quality service.
Remote Teams
With remote customer service teams worldwide, you can strike off the overhead costs of running a large team in an office throughout the year. This way, you can save thousands of dollars for your business.
Conclusion
Virtual phone numbers make it easier to handle customer communications quickly and easily. An advanced, dedicated virtual phone systems tool like PBXPlus makes it easier to reach your customers more efficiently. With PBXPlus, you also get access to over 39+ apps in the 500apps suite, setting your business up for improved productivity and connectivity!
What Makes the Best Business Phone System?
#1
Get unlimited phone lines, IVR flows and minutes and never miss a single call
#2
Improve caller satisfaction while reducing cost with multi-level IVRs
#3
Add call activities and route calls real-time based on the lead owner in your CRM
#4
Respond to customer concerns quickly with voicemail transcriptions
#5
Choose toll-free and local numbers from 48+ countries
#6
Use the REST step to integrate your IVR flow with your database and backend
#7
Bring your favorite provider for the best possible rates ever
#8
Embed click-to-call widget on the website to increase leads
#9
Unbelievable pricing - the lowest you will ever find
#10
Everything your business needs - 50 apps, 24/5 support and 99.95% uptime
Join the SaaS Revolution
All-in-One Suite of 50 apps

Unbelievable pricing - $14.99/user

24/5 Chat, Phone and Email Support