5 Ways To Be More Productive With PBX
In this age, companies need the right tool to help their staff adapt and enjoy their new work environment. Thanks to technology, an enterprise can now switch calls between users of local lines to facilitate information sharing using PBX.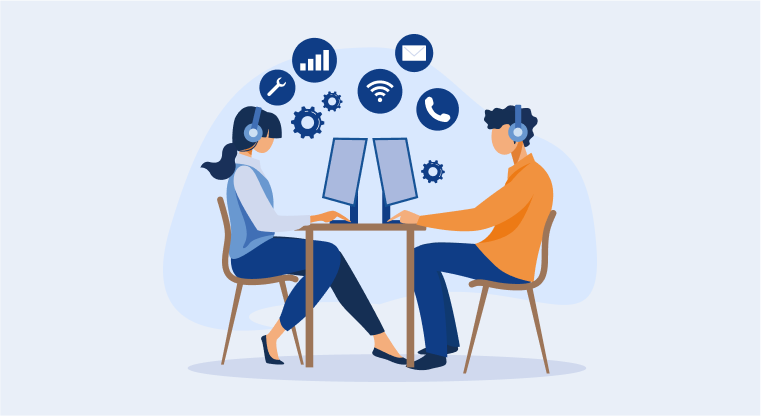 What is PBX?
PBX is short for Private Branch Exchange. This private telephone network allows users to talk to each other. Users can communicate within the company and with the outside world using various communication channels such as ISDN, Voice over IP, and analog. The business phone system manages call routing and advanced calling features for outbound and inbound calls.
A PBX allows more phone connections than physical phone lines and facilitates free calls between users. Additional features like call queues, call recording, transfer calls, and interactive call menus simplify workflow and increase productivity.
What Are the Benefits of Using PBX?
Aids Internal Communication
PBX allows businesses to manage and complete calls on specific, pre-programmed schedules. Your staff can choose the direction of the calls and set their rules. For example, you can restrict international dialing to avoid high costs. A PBX system allows you to transfer calls between users and departments with ease. This way, you can establish and maintain connections without ending calls. You can also customize greetings with recorded messages, including a choice of music or customer alert.
A private branch exchange system is useful for a business that wants to operate a call center to manage customer support. Although costly, a pbx can help you manage calls, and you can choose a cloud option to handle a high volume of calls. You can also connect multiple office locations with the same phone system to facilitate employee-to-employee communication without using separate phone systems.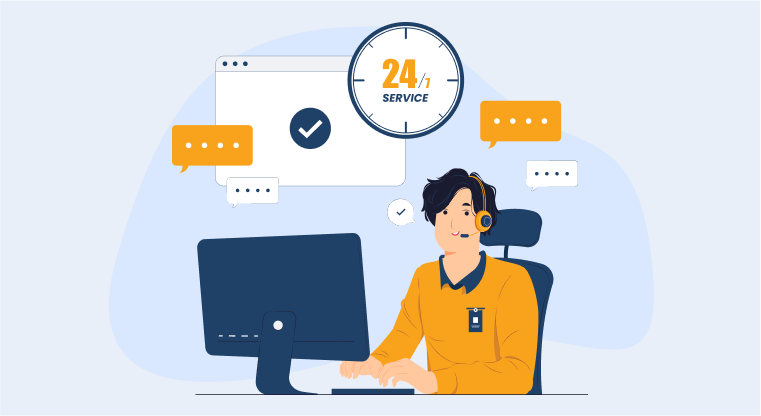 Automation and Centralized Control
You no longer need to employ someone to answer calls if you have a PBX system. An automatic attendant can direct customers looking for specific services. Since one number can access all incoming calls, you only need to include one in your directories and adverts.
How Does it Work?
PBX systems vary depending on the type. They operate using the analog, voice-over-internet protocol, or digital phone lines. A traditional PBX system uses landline copper-based telephone lines installed on business premises and connected to a PBX box. The box contains switches that allow the distribution of calls to different phones inside and outside an office.
An internet protocol, PBX uses digital phone signals to send calls. There is no need to rewire it since you can use Ethernet cables to connect phones instead of traditional phones. Alternatively, a business can sign up for hosting by management service providers. On the other hand, a hosted system requires fewer end-user hardware costs and is more flexible.
A Virtual PBX system manages inbound and outbound calls and could include automatic features. These features facilitate call monitoring, conferencing, and integration into customer relationship management. Below are ways you can make your business more productive with PBX.
Top 5 Ways to Be More Productive With PBX
IVR System
Businesses can use PBX to create menu options for directing callers to the right party or initiate communication with a personalized greeting. Unlike manual processes, you can use the system to create predefined flows and customize it to include a responsive menu that won't bore customers. Apart from this, you can set up call flows to connect multiple numbers in a virtual ivr extension and segment calls into different levels. For example, new customers, choice of language, existing customers, a connection request to agents, etc.
Call Forwarding
You can use a PBX system to direct incoming calls from one number to another to ensure you attend to all customers. The system allows you to organize forwarding schedules based on business hours and agent availability. Apart from this, you can automate the process to automatically record all calls so that you can maintain a record of customer feedback and use it for data projection and improvement.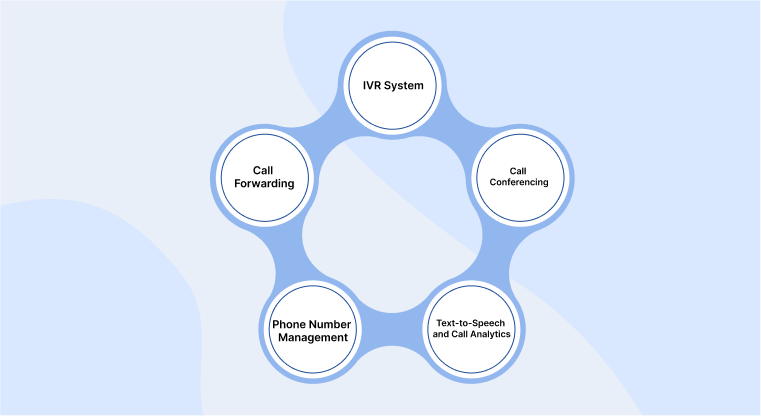 Phone Number Management and Business Voicemails
A PBX system allows access to all your numbers in one place, so you can use them anytime. You can also integrate new phone numbers when you buy a new phone and call across the globe at no extra cost. A provider like PBXPlus allows you to pick up calls from more than 48 countries so that you can serve your customers from anywhere in the world. When agents are unavailable, use PBX to prompt customers to leave an audio message. The system will record the business voicemails, and you can save or re-record played messages.
Text-to-Speech and Call Analytics
Customize your PBX to convert text into the voiced language you want. This way, you can reach customers globally and provide support. The system generates real-time call analytics, and you can easily track your call flow for reporting. This includes regular call logs, call reports, and call tracking. A business can also connect with employees and callers by customizing personal directories you can search with names or ID tags.
Call Conferencing
Use PBX to talk to multiple people in one place to improve efficiency and productivity. This feature will allow you to collaborate with people, and you can track your call activity to know the number of hours spent. Apart from this, you can integrate audio and video functions into the call to make it user-friendly. An outbound dialer also makes it easy to reach out to customers with ease. Check PBXPlus to know more about PBX software that can improve customer experience and optimize team productivity.
Conclusion
The advantages of a PBX system are so clear you won't need to consider a traditional phone line. Leverage automation today and extend your reach to all parts of the world.
What Makes the Best Business Phone System?
#1
Get unlimited phone lines, IVR flows and minutes and never miss a single call
#2
Improve caller satisfaction while reducing cost with multi-level IVRs
#3
Add call activities and route calls real-time based on the lead owner in your CRM
#4
Respond to customer concerns quickly with voicemail transcriptions
#5
Choose toll-free and local numbers from 48+ countries
#6
Use the REST step to integrate your IVR flow with your database and backend
#7
Bring your favorite provider for the best possible rates ever
#8
Embed click-to-call widget on the website to increase leads
#9
Unbelievable pricing - the lowest you will ever find
#10
Everything your business needs - 50 apps, 24/5 support and 99.95% uptime
Join the SaaS Revolution
All-in-One Suite of 50 apps

Unbelievable pricing - $14.99/user

24/5 Chat, Phone and Email Support