11 Key Advantages of a Hosted PBX Systems for Your Business
A hosted PBX system is very advantageous for communications in business as it allows the business communication to be based on a VoIP network. In other words, hosted PBX systems advance the communications facilities of businesses and allow the businesses to employ the services of a trusted VoIP provider for enhanced communication services.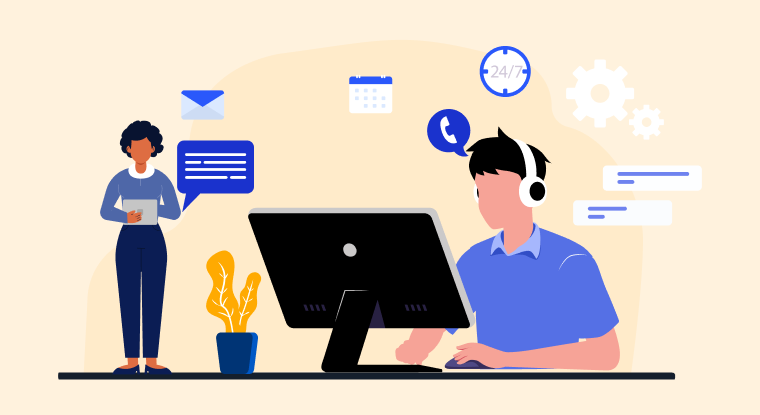 A hosted PBX (Private Branch Exchange) system is basically a private telephone call navigation system that is made accessible over a network in the cloud. Due to the fact that it is cloud-based, the entire operations are made more effective and accessed using the internet, which means it requires less hardware, and the software used is usually operated remotely.
In addition to the remote operations and hardware cost, access to the internet cloud has optimized the use cases of hosted PBX systems to the optimum. In essence, a hosted PBX system reorganizes the communications structure of your business to be hosted by a reliable VoIP service provider. All the critical phone system features such as; call routing, call recording, and video & audio conferencing are provided via the VoIP service.
What Unique Services are Provided by a Hosted PBX System?
Roy Stephan - CEO of PierceMatrix, said, With the cloud, individuals and small businesses can snap their fingers and instantly set up enterprise-class services." This goes to show the extent of available features that come with access to the internet.
Tapping into this actionability, the VoIP service can optimize communication services by providing access to unique operations. Some primary special functions that can be accessed using a hosted pbx are as follows:
- Third-party integrations
- Video conferencing
- Enhanced call
What Are the Benefits of Using a Hosted PBX System?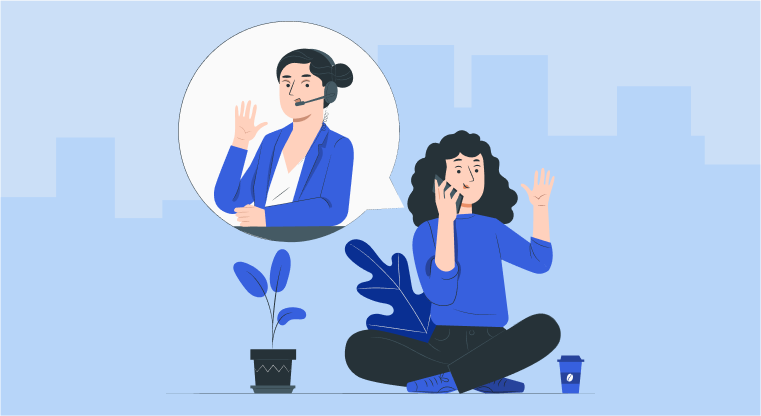 As more enterprises upgrade their business phone system to adopt the use of hosted PBX, the next question on the minds of every business owner or manager will be; Will hosted PBX be beneficial to my business before the next technology replaces it?
As a business owner, you probably have an existing phone system currently serving your communication needs. You are most likely considering the compatibility of a cloud-based phone system in your business.
The most exciting part of using cloud-based Hosted PBX systems is that they offer a wide range of advantages that will affect your decision. We have researched and highlighted eleven of these advantages to help you decide whether or not your business is in need of these services. Here we go:
1. Cost-effectiveness
Cloud-based hosted PBX systems can be used without little or no designated hardware, which means that there is no need to incur expenses for any sophisticated hardware - as the entire phone system is hosted and managed based on the cloud. The only necessary expenditure there will be to subscribe to VoIP services.
This will drastically reduce the revenue invested in communication services, making it more cost-effective. Furthermore, installing the software is taken care of by the VoIP Service Provider, which means it does not require the user to learn the technical involvements of the procedure. In addition to these, since the business institution will still make use of other internet services, the cost for data and internet setup will be narrowed down to renewals and shared between all business processes that use the internet - making hosted PBX even more inexpensive to operate.
It gets even better! Cloud-based hosted PBX system's services are not limited to a specific geographical location; hence it can be used to make and receive all call directions depending on the span of the service subscribed for.
2. Time Savings
While using the traditional manual phone systems, opening a new office and branch requires purchasing new designated hardware and manually connecting to the primary network source, which is usually expensive and time-consuming. You may even need you to book an appointment for a professional to analyze your call-flow requirements and then go to the site for manual installation. The time spent doing this is usually between weeks and months, depending on the volume of work.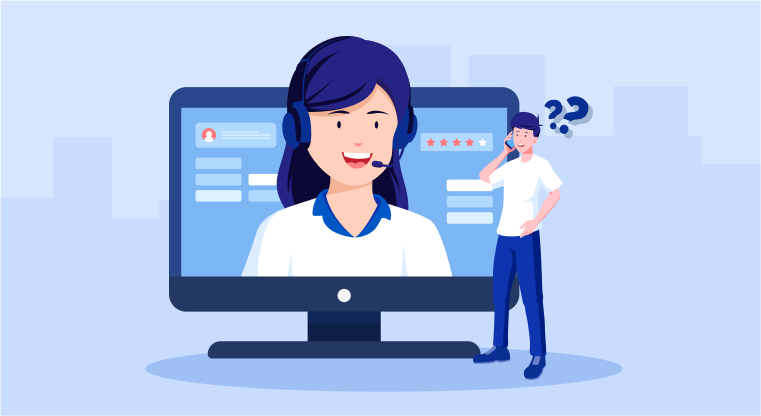 In contrast to that, a cloud-hosted PBX system is set up quickly and with so much ease. The installation is instant. All it requires is a GUI (graphical user interface) accessible via your computer system. Adding one or even thirty new phone lines simultaneously will take less than five minutes with the application of little or no physical effort (just a few clicks of the mouse) because it is all cloud-based and software-oriented.
Using hosted PBXs also saves time spent on server maintenance and equipment upgrades. The VoIP service provider usually ceaselessly works with a team of dedicated professionals to nullify every possibility of downtime.
3. Easier Integration With the Existing Contact Details:
For companies that may not want to distort the uninterrupted accessibility of their existing communication solution but will like to enjoy the extra benefits that come with a cloud-based hosted PBX system (probably in a new branch office), it can be integrated with any previous phone system and its mobile device seamlessly by merely clicking the suitable options with a mouse. Primarily if your last phone system supports SIP Trunks/VoIP, you won't even be required to purchase any additional hardware at all. Cloud-based Hosted PBX systems render services that can be interfaced with any existing communication equipment, which brings about more flexibility in call rerouting. They can also be configured to allow users to inter-receiver calls, and the VoIP service makes the call rerouting process more accessible and less expensive.
4. Flexibility
Cloud-based hosted PBX systems enable the user to connect from any part of the world using your VoIP desk phone, any smartphone with VoIP software installed on it, or a PC with a viable OS (operating system).
We Offer A Wide Variety Of Hosted PBX Systems To Fit Your Needs. Sign Up 14 Day Trial
With this, you can employ remote workers and save workspace costs or even employ the services of specialized experts who are overseas at any time. These remote services can be rendered using the same office number on their preferred device. You can further redirect calls to your home phone always to be available to answer customer queries and inquiries.
5. Advanced Cloud-based Features
While using a cloud PBX system, you are no longer limited to the features provided by your desk phone as in traditional PBX - even when you use essential equipment. With the use of these internet-oriented PBX systems, it is now possible to access all the advanced features made available by your VoIP service provider at no extra cost.
These features may include; Call Rerouting, Voice Menu, Time Conditions, Call Recording, Call Queueing, Wallboards, and a lot more; they are generally accessible on the web portal, which is periodically updated as new features are added, and the existing ones are upgraded.
6. Improved Clarity of Voice Calls
Using the internet for communication has improved significantly with improved quality of service (QoS) schemes, better file compression, and fast internet speeds and voice communication.
Prior to the adoption of VoIP service in your business organization, various tests can be carried out by your service provider to estimate the quality of internet connection in your location, and with that recommend the most suitable VoIP solution for where your business is situated.
When properly installed, the recommended virtual PBXcan then offer you premium quality calls over the internet with voice prioritization and other service-interruption remedy schemes.
7. Scalability
Businesses expand and contract at all times. During these fluctuations, the industry needs a phone system with the ability to scale up or down proportionally to the requirements of the company. With a traditional PBX, you may reserve resources and pre-allocate space for future expansion, which is cost-ineffective.
This is because you pay for infrastructural resources, which you probably will not need in the future. However, cloud-based PBX systems can quickly scale to rhyme with your usage capacity as your activity demand increases or decreases. Therefore, you can begin little with a few lines and expand your line usage as your business grows with no extra charge.
This is more beneficial for seasonal businesses as they can leverage the scalability by commissioning new lines prior to significant events and decommissioning them at the end of the events.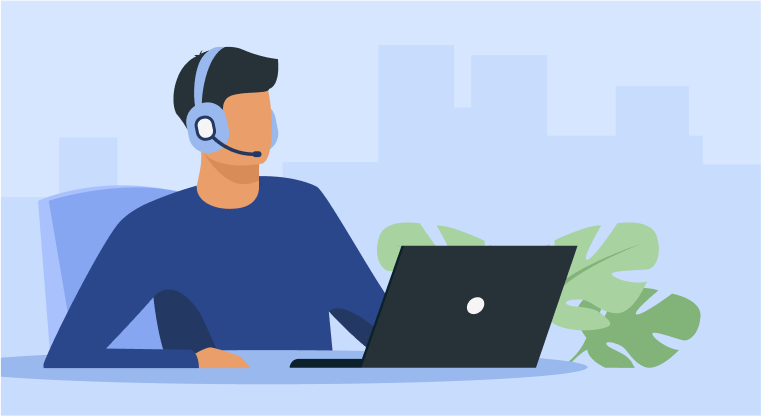 8. Optimal Reliability
Reliability is a hefty concern for organizations looking to switch between two generations of PBX systems. The disaster that follows an interrupted communication service cannot be underestimated. Unlike the older phone systems that rely on fixed copper lines which are prone to damage, manual hardware failures, or power outages, cloud-based hosted PBXs depend on internet services and are typically managed by your VoIP service provider.
The network servers are frequently maintained, and backup services are always put in place to ensure uninterrupted service in case of a maintenance outage.
9. Real-time Data Recording and Call Metrics
Cloud-based hosted business phone system grants users access to real-time statistics for all the activities performed using the PBX. These may include; ongoing or unattended calls, the activity of agents, call rates, subscription prices, and duration through a web portal accessible on a PC or smartphone.
As a business owner or manager, you can analyze employee performance by checking recorded call metrics, accessing instant call recordings, and making more informed decisions by making use of the various reporting tools made available on your hosted PBX system.
The call analytics reporting tools not only gather data but also collates, organize, and present the information using adequate statistical tools such as mean, pie chart, bar charts, histograms, and other graphical representations that make the information easier to comprehend.
10. Security
Cloud-based hosted PBX systems are generally more secure than manual PBX systems. In VoIP-oriented systems, the security of the service is delicately handled by the VoIP service provider. This implies that your VoIP service provider is in charge of all software upgrades, firewalls, and security patch levels.
The VoIP service provider works with a dedicated team of highly trained professionals constantly working to ensure that the VoIP service is completely secure and protected from malicious software. Although it rarely happens, if your local network is compromised - a reliable VoIP service provider like PbxPlus has a program in place to remedy the situation and prevent large volumes of unauthorized calls or loss of data.
11. Integration With Third-party Applications to Enhance Communication Services
In spite of all these glaring unique features listed above, business owners or managers who use hosted phone systems may still require additional functionality that their chosen VoIP service provider may not offer. Or, they may simply prefer the use of some other tools that they are more conversant with.
Third-party integrations give them the opportunity to incorporate other business communication software and customer relationship management systems into their virtual phone numbers systems. For instance, a user may need to integrate some workflow management tools (such as Projectsly) to perform a business function with the cloud-based hosted phone system. Also, integrating 3rd party tools like Microsoft Office or Google Calendar for scheduling upcoming events, virtual meetings, or conference calls.
Conclusion
Adopting a cloud-based hosted PBX system that employs the service of a VoIP service provider is the most effective way to improve the communication services within the business and with the customers and external consultants.
In addition to optimized call services, there are other important aspects that are primed by the accessibility of the internet. However, the primary and less constitutional goals of using the virtual phone system may not be attained at maximum if the VoIP service provider does not offer top-notch services.
The PBXPlus by 500apps gives users a chance to customize their cloud-based hosted PBX system to serve them best, with its automation features to ice the cake.
What Makes the Best Business Phone System?
#1
Get unlimited phone lines, IVR flows and minutes and never miss a single call
#2
Improve caller satisfaction while reducing cost with multi-level IVRs
#3
Add call activities and route calls real-time based on the lead owner in your CRM
#4
Respond to customer concerns quickly with voicemail transcriptions
#5
Choose toll-free and local numbers from 48+ countries
#6
Use the REST step to integrate your IVR flow with your database and backend
#7
Bring your favorite provider for the best possible rates ever
#8
Embed click-to-call widget on the website to increase leads
#9
Unbelievable pricing - the lowest you will ever find
#10
Everything your business needs - 50 apps, 24/5 support and 99.95% uptime
Join the SaaS Revolution
All-in-One Suite of 50 apps

Unbelievable pricing - $14.99/user

24/5 Chat, Phone and Email Support