9 Ways Companies Grow with Interactive Voice Response System
Interactive Voice Response Systems (IVR) are programs integrated with an automated phone system that grants incoming callers access to pre-programmed information through a voice response reacting to dialed vital tones.
A pleasant and amiable business-customer relationship is entirely unbeaten. Recurrently showing customer support is a very effective method used by brands to attract first-timers and gain their loyalty. It is crucial to the business's success and can be handled appropriately by maintaining regular and effective communication with the clients. Identifying leads and prospects is essential and complex. However, development to customer-ship costs even more effort and resources.
Marketing effort usually drives more traffic to the communication channels where credible information can finally convince the prospect to become a full-time customer. American marketing specialist and author famous for his role among the original marketers employed by Apple Inc. for the Macintosh Computers of his books, wrote, The goal is to provide inspiring information that moves people to action.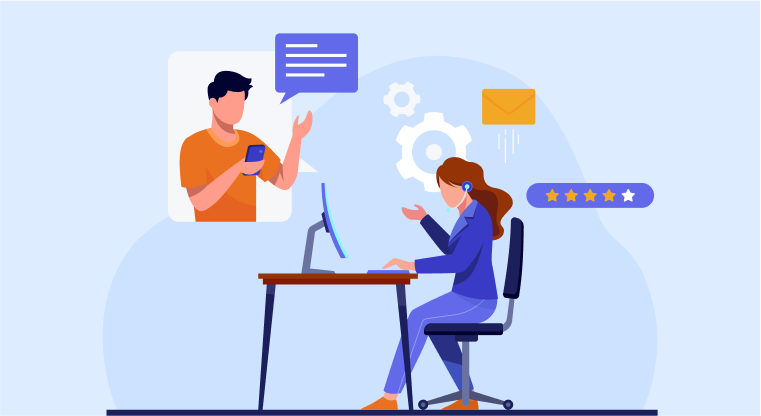 Although they usually require more effort to attend to, higher call volume is a positive sign in a business. When your call in-flow increases, it's crucial to deliver a personal touch to serve each customer appropriately. You have to consider actionable solutions to accommodate the recent expansion in your customer communication channels.
The most effective way to calmly and effectively attend to all the calls (especially with the pressure that comes with this) is by automating the process using an ivr system. This text is a guide that will teach you about Interactive Voice Response Systems and how they help in business. Before getting into all that, let us answer some prerequisite questions.
What is Interactive Voice Response System?
An Interactive Voice Response System is an automated software solution designed to maximize the capabilities of call routing technology by simulating voice interactions. It can be seen as a system that allows incoming callers to be attended to by a program that reads out pre-programmed audio messages to them, conversing by recognizing the key tones when selected and then reacting in correspondence to the preferred option.
It takes an excellent virtual phone system such as PBXPlus to maximize the advantages of using this IVR service. Hence, selecting the best available option is very important and must be considered many features.
What is the Purpose of IVR?
Interactive Voice Responses (IVR) serves as a pillar when building a flexible virtual phone nymbers system for your business. It provides the customer service agents with a less choked workload by handling the basic calls and rerouting the insistent more advanced ones that require human services. IVR systems can be used for several reasons, but these are the three primary reasons why businesses use them:
Deflection of incoming calls thereby reducing the amount of live call conversation that requires a call service agent. This is done to reduce costs for the organization.

Enhancement of the overall customer experience; This is done by offering self-service channels for customers to solve basic business inquiries on their own. In addition to that, it makes accurate redirection the most suitable department and optimizes the first-contact resolution rate which directly affects the call center conversion rates.
IVR systems provide call center service agents with real-time information about the customer, such as account verification and other basic information.
In all ramifications, IVR systems greatly increase the revenue to be derived from investments made into the company's call center. This is done by reducing expenditure and increasing customer retention rates by rendering remarkable customer service.
In addition to that, IVRsystem can be used to attend to thousands of calls at a time without the need for human interference, contrary to the basic human-based call centers where the number of calls that can be handled at a time is limited by the number of available staff, which results in customers having to queue their call and wait.
What Are the Underlying Ways an Interactive Voice Response (IVR) System Can Help a Business?
The impact of IVR technology on how a business is being run spans beyond the phone system of the business; it encompasses almost every aspect and process of an organization. For instance, an IVR system can be used for marketing by stylishly chipping in one or two convincing audio notes talking about new products or services while interacting with customers.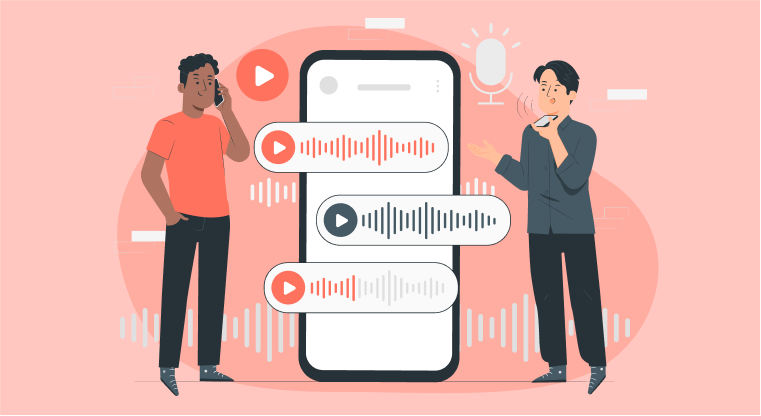 Since the IVR system is very actionable and the functionality embedded therein is based on the span offered by the virtual phone service provider pbx, you should be wary of employing a less productive virtual PBX for your brand. Several other underlying benefits of IVR systems improve the overall condition of the business; we have highlighted nine in this text.
1. IVR Systems Prioritize Calls Based on Urgency and Value
IVR systems are usually pre-programmed and can be embedded with systematic guidelines to prioritize calls based on the urgency of the caller's needs and the expected value the call will bring about. This way, high-value customer calls will receive preferential treatment and be routed to the most qualified service call agents, the same goes for calls that require urgent needs. In a case where live agents are unavailable, these callers will be placed first in the calls queue. By so doing, you can ensure that your call team does not miss important caller's deals due to long waiting times.
2. Using IVR Systems Reduces Cost of Call Services
An effective and perfectly structured IVR system can run without requiring the interference of a human agent. The IVR system can support customers on its own by providing a self-service option and may require human services when the problem goes beyond these options.
Doing this, an IVR system helps business managers save the extra cost associated with hiring more customer service agents to cater to high call volumes. Even better, your team can then focus their effort on solving other important issues such as interacting with high-value clients.
3. Reduces Delays and Time Wastage
Customers trying to reach out to a business always want quick attendance which means human customer service teams have to constantly be on the phone resolving issues for customers. However, an IVR system reduces the time spent attending to a single customer by initially inquiring about the problem and gathering enough data before transferring the call to a live agent. This gathered data makes it very easy for the service agent to serve the customer faster. These systems can automatically make some actions and render quick support to callers, sometimes without human interference entirely.
4. IVR Systems Use Data Analysis to Support Leads Identification, Generation, and Sustenance:
Recent advancements in IVR technology have enabled the possibility of using the systems for lead generation and conversion in digital marketing. IVR systems (depending on the capabilities of the service provider) can be used to reach out to prospects on a pre-programmed list to determine how to attend to them.
They can run quick surveys for prospects after which calls from qualified prospects will be redirected to human representatives.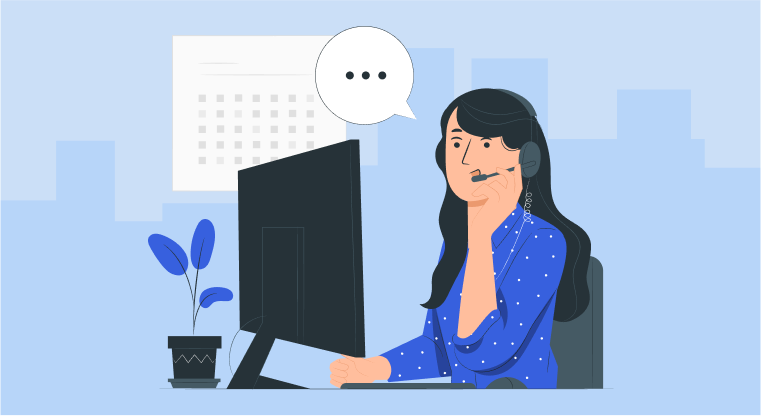 5. Optimized Call Experience
A lot of virtual PBX provide IVR systems that can be customized easily to fit any business setting. Customized IVR systems can greatly improve caller experience via unique features like custom welcome statements, clear prompts, and a lot more. These custom interactions should perfectly reflect the norms and discipline of your company. Also, the call systems should be easy to navigate and help customers resolve their concerns quickly to make your brand even more alluring to them.
6. They Can Be Used for Data Collation as Feedback Generators
In the past years, marketing teams learned to use IVR systems to assess customer traits and preferences. Nowadays, they can gather information through phone surveys and conduct marketing research using IVR systems. You can gather insights about the likes and dislikes of your callers by using an IVR system to seek precise feedback. You can also ask questions about their demographics, language preferences, and a lot more. This information can be used to render even better call service.
7. Scalability
An automated cloud-based IVR system can easily adapt to any changes in the organizational structure, and the changing needs and expectations of the customers. Cloud-based IVR systems are typically customizable and offer virtual communication services such as intelligent routing, multilingual capabilities, and a lot more. Furthermore, as your business expands or contracts, you can easily add or reduce the features embedded in your IVR business phone system to serve your needs even better.
8. IVR Systems Are Always Online
IVR technology has made it possible for customer support to be online at all times. IVR systems render 24/7 customer support as it attends to calls even beyond business hours. During these hours, calls can be redirected to remote agents or even your personal mobile devices.
They also provide answers to basic questions, provide company product and service information, verify customer accounts, process low-worth payments, schedule callbacks, and send calls to voicemail on their own at any hour. With this, even if the caller's concerns are not resolved at the moment, they are rest assured that they will receive a callback.
9. Personalized Self-Service
Automation and an AI-advanced IVRsystem can help serve callers better by verifying new accounts, checking customer account information, making payments, requesting subscription renewals, and much more. You can even design the IVR system to provide basic troubleshooting support.
This is mostly helpful during high call volume periods when call service agents are occupied, during off-hours, or when customers prefer to solve problems on their own call.
Our IVR Help Your Business Run More Efficiently. Sign Up 14 Day Trial
Generally, a business organization that provides 24/7 call service and can quickly resolve fundamental issues on a first call itself will be seen as a trusted and reliable company. IVR service can build an excellent image for your company by making it more accessible and helpful for your customers to resolve their concerns quickly and efficiently. IVR systems listed above can easily be enjoyed using an excellent virtual PBX like PBXPlus that accommodates flexibility and automation.
Conclusion
Interactive Voice Response (IVR) systems are very actionable in every business setting. As a business owner or manager, you can enjoy the maximum benefits of an IVR system by subscribing to one that has superior functionality under a virtual PBX that excels in the efficiency of calls and other utility services.
PBXPlus by 500apps offers superior quality IVR systems that can be customized and structured to suit your demands and meet your requirements seamlessly. These IVR systems come in various functional capacities according to the subscription plans. To employ the services of our IVR systems or gather more information on our products and services, visit our website to get the benefit, sign up for a new number, or port your existing number on our homepage. Have more questions? Speak to an expert today.
What Makes the Best Business Phone System?
#1
Get unlimited phone lines, IVR flows and minutes and never miss a single call
#2
Improve caller satisfaction while reducing cost with multi-level IVRs
#3
Add call activities and route calls real-time based on the lead owner in your CRM
#4
Respond to customer concerns quickly with voicemail transcriptions
#5
Choose toll-free and local numbers from 48+ countries
#6
Use the REST step to integrate your IVR flow with your database and backend
#7
Bring your favorite provider for the best possible rates ever
#8
Embed click-to-call widget on the website to increase leads
#9
Unbelievable pricing - the lowest you will ever find
#10
Everything your business needs - 50 apps, 24/5 support and 99.95% uptime
Join the SaaS Revolution
All-in-One Suite of 50 apps

Unbelievable pricing - $14.99/user

24/5 Chat, Phone and Email Support