The Beginners Guide to VOIP Service
VoIP service or Voice Over Internet Protocol service is a fantastic alternative to conventional telephony and has revolutionised the way that businesses big and small communicate with their clients.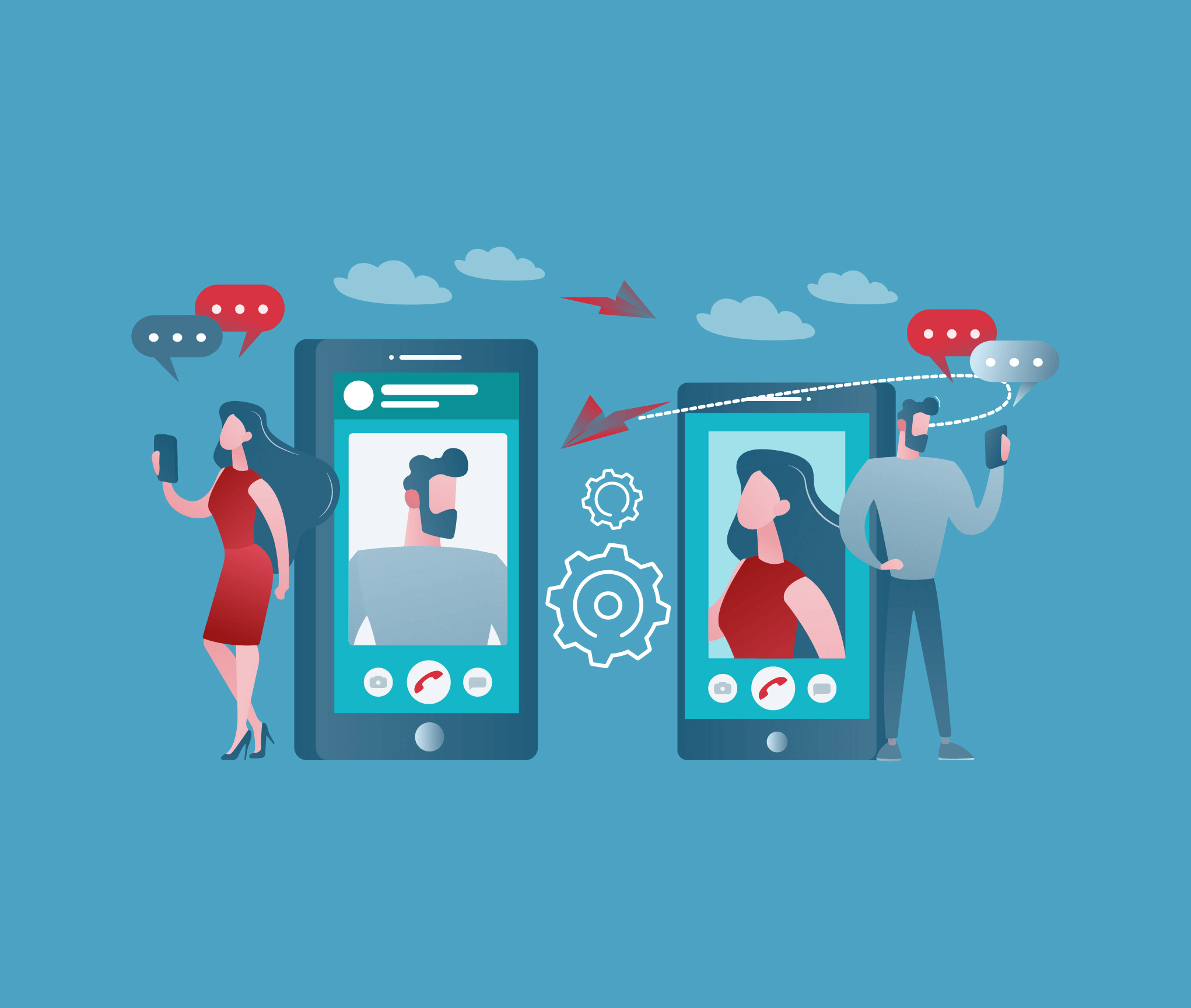 VoIP service or Voice Over Internet Protocol service is a fantastic alternative to conventional telephony and has revolutionised the way that businesses big and small communicate with their clients.
As Vint Cerf says, "What is special about VOIP is that it's just another thing you can do on the Internet, whereas it is the only thing - or nearly the only thing with the exception of the dial-up modem and fax - that you can do on the public switched telephone network". All that you need to get going with VOIP service is a computer or a mobile phone with internet access.
What Is VoIP?
VoIP or Voice Over Internet Protocol enables people to make phone calls over the internet cheaply unhindered by geography. It is easy to set up and manage and enables businesses across scale and industry to ramp up their communications efforts.
You could call it a new age way of making phone calls cheaply or even for free. You don't even need to use a phone in the conventional sense, as you could even use a laptop or a tab to make a call to someone, thanks to VoIP or what is also known as internet telephony.
Advantages of VoIP:
Not only is VoIP service cheaper than conventional telephony, it provides a slew of business friendly features as well. These include the ability to track call durations, call wait time and hold time as well as a few other useful features. These could be business friendly attributes like call forwarding, call waiting, caller ID and call routing. It is not surprising to find more and more businesses opting for the more economical and cheaper VoIP service over conventional telephony.
One of the principal reasons for businesses to turn to VoIP in a big way is definitely its low cost. That, as anybody knows, is a huge reason for any business anywhere to adopt it as a surefire way of cutting down the expenses associated with communication, both within an organization as well as externally. Besides, it offers more features and better calling quality than conventional telephony. As already mentioned you don't even need to use the conventional way of calling via a telephone handset. There are other cooler ways of making a call. Isn't a video call using a computer more exciting and fun than a boring old telephone.? It allows one to communicate and bond that much better.
1. Easy Installation and Scaling Up:
The ease with which a VoIP based communication system can be installed as well as scaled up according to requirement is another plus in its favor. Unlike conventional telephone systems, VOIP based telephony is not restricted by geography and national boundaries. This allows even the smallest of businesses to set up the most elaborate international communication network in practically no time whatsoever.
2. Multiple Calls:
The way businesses these days scale up in practically no time the ability to manage multiple calls that VoIP enables is a tremendous advantage for any business. The fact that you can do that at no extra cost makes internet telephony that much more viable for a business. That fact that traditional telephone systems require one to lay multiple physical lines invariably increase the line rental cost besides other costs. There is none of that required in the case of a VOIP based system.
3. Accessible from Anywhere:
Unlike traditional telephony a person's physical location is no longer an impediment to communicating cheaply anywhere across the globe, from wherever one might be. One could be in the office, in a subway train, commuting by bus or traveling in a car somewhere, as long as one has an internet connection.
This universal accessibility that VoIP telephony enables is a tremendously empowering feature that businesses across industry and scale can leverage to their advantage. This is particularly a very useful feature for startups who cannot afford a network of offices or have a large staff to back them up.
4. International Connectivity at No Extra Cost:
Business these days is not confined to a single market and often is carried out on an international scale. That being stated it is important that one is able to communicate unimpededly internationally without paying a fortune to enable that. That is exactly what VOIP enables, allowing one to communicate with one's suppliers or clients conveniently as well as cheaply. That apart, one can make and receive calls from any corner of the world at no extra cost.
Why VoIP is Important ?
VoIP is important because it frees businesses across scale of the shackles of poor infrastructure and enables them to step up to the plate and communicate freely with wherever their target market may be. For small businesses and startups where a penny saved is literally a penny earned, a VoIP based communications system is literally a life saver.
It helps a business make large savings by way of a cheaper and more efficient mode of calling. What's more one can call anywhere or receive and make calls on the go without having to spend large amounts of money to do so. The only thing that you need to pay for to enable VOIP telephony is a high speed internet connection, which in any case would work out much cheaper over the long run, on account of not having to pay for phone lines.
Then again, there is nothing better than internet telephony for enabling cheap international calls for a business. The smallest set up can have an international telemarketing operation going overnight with the help of this technology. Viewed from a statistical point of view, VOIP telephony can help small businesses lower their communication expenses by as much as 40% and international communication expenses by an incredible 90%!
VoIP telephony also offers a host of innovative features that can help a small business in myriad ways. You can, for example, obtain a virtual number of any part of the world and use that to promote your business or pitch your products and services. Your customers in any country of the world will be able connect with you via your local virtual number.
Besides, you can get calls routed to multiple devices designated by you, so that you never ever have to miss an important call. Owing to the high speed internet it relies on, your VOIP based telephone service will let you have a way better quality of conference call than would your regular phone service. Besides, you would also have the advantage of making video calls and enhance the communication experience.
There are a large number of VoIP service providers in the market that a business can choose from. Let us look at some of the better known ones-
1. Skype for Business:
It has quite a few advantages for business owners that include the ability to empower team members to communicate with each other no matter what kind of device they use. By enabling seamless and effortless business calls, it reduced business travel expenses.Then again it can help one save time by integrating outlook with Skype, which can allow one to make a call simply by clicking on somebody's email address. I's high level of security authentication is a great advantage too, as is the fact that you can centrally manage all of an organization's skype accounts and thereby effectively track your expenditure.
2. Nextiva:
It costs less than a regular phone service, is cheaper to install than an onsite PBX, entails less calling and recurring expenses and is great for enabling connectivity while working remotely. It provides businesses with a virtual number that has great portability and can be used wherever one goes on one's business travels. It is also great for scaling up one's communication ability in consonance with a rise in demand.
3. Ooma:
This VoIP based telephone service provides a host of services including call blocking, call waiting, caller identification as well as encrypted communication, which is a great facility in the context of business. It effectively helps prevent anyone from listening in to confidential conversations. That apart there is the facility of voicemail and making high definition calls. The best thing is that all of this comes at no extra cost.
4. RingCentral:
Again, this VoIP based telephony system is ideal for business communications on account of its slew of smart features. These include stable web meetings, stellar audio quality, easy deployment of IVR and call routing, full software support for myriad devices and computers, fax functionality and chat support.
5. Grasshopper:
This is another business oriented VOIP based telephony system with great features. It includes things like desktop and mobile apps, call forwarding, business texting, voicemail transcription, a virtual receptionist and, of course, VoIP and WiFi calling.
Then there are additional paid features like the ability to call up to 15 lines simultaneously, or creating professional sounding creation with the help of Grasshopper provided voice actors.
6. Vonage:
Vonage too is primed to help businesses get the most out of their business mobile apps. These help businesses conveniently manage their extensions or make and receive calls, apart from allowing them to monitor call activity. That's not all-even the calls made on the go has the caller ID identify the calls as having been made from the office.
Besides this VoIP system is very amenable to scaling up and can easily add more employees or additional locations as per the requirements of a business. Other useful features are the provision of virtual receptionist and toll free numbers.
7. CallHippo:
CalHippo VoIP based telephony services are extremely popular with businesses around the world, as evidenced by the fact that over five thousand of them have chosen them. Its USP is its ease of use and world class customer support. Its many outstanding features include cutting edge call center software, automatic call distribution, interactive voice response, power dialer, advanced analytics for actionable insights, call monitoring and call recording.
CallHippo VOIP based telephony has a great track record serving the needs of customer across industries like technology, recruitment, education, healthcare, retail, financial services and so on.
8. 8x8:
Their business phone systems are a handy way for businesses to install cloud based voice, video messaging as well as contact center solutions helping businesses across scale reach out to their customers effectively. They are globally respected as a corporate entity, which means that they are extremely professional and totally reliable.
Among the industry segments successfully using their services are healthcare, retail, manufacturing, transportation, retail, business services and transportation as well as the government.
9. PBXPlus:
This is a highly rated VoIP service provider that enables a business to install a Fortune 500 company level virtual PBX and phone system in a matter of minutes. PBXPlus provides a host of top of the line features like virtual PBX, call forwarding, outbound dialing, call flow automation, virtual telephone numbers, business voice messaging and call analytics and more.
It can be easily deployed by organizations regardless of their size as evidenced by the fact that PBX plus offers enterprise grade virtual PBX integrations. Powered by the well regarded 500apps, PBX Plus is undoubtedly, one of the best VoIP based telephony systems that a business across size and scale can deploy.
Conclusion:
One of the hallmarks of the digital age is the ability of individuals and businesses to seamlessly and cheaply communicate across borders. This has led to people and businesses being able to optimize their potential in ways that was in the realm of the impossible not too many years ago. The driving force behind this communication revolution is doubtless the VoIP technology. This tweet is representative of the impact that VOIP has had on our lives-: Pioneer Public School made a decision to upgrade their phone system to a UCaaS system (Unified Communications as a Service), and in less than 48 hours they were up and running with nearly 40 reliable VoIP compatible phones now used by teachers and staff within the district."
Pioneer Public School made a decision to upgrade their phone system to a UCaaS system (Unified Communications as a Service), and in less than 48 hours they were up and running with nearly 40 reliable VoIP compatible phones now used by teachers and staff within the district. pic.twitter.com/4B2tmy4xiD

— Crexendo | Cloud (@Crexendo) November 5, 2020
Internet telephony has not only made it very convenient for anyone to access world class communications at extremely low prices, but also extended the possibilities for individuals and businesses to think out of the box and achieve ever higher and higher goals.
What Makes the Best Business Phone System?